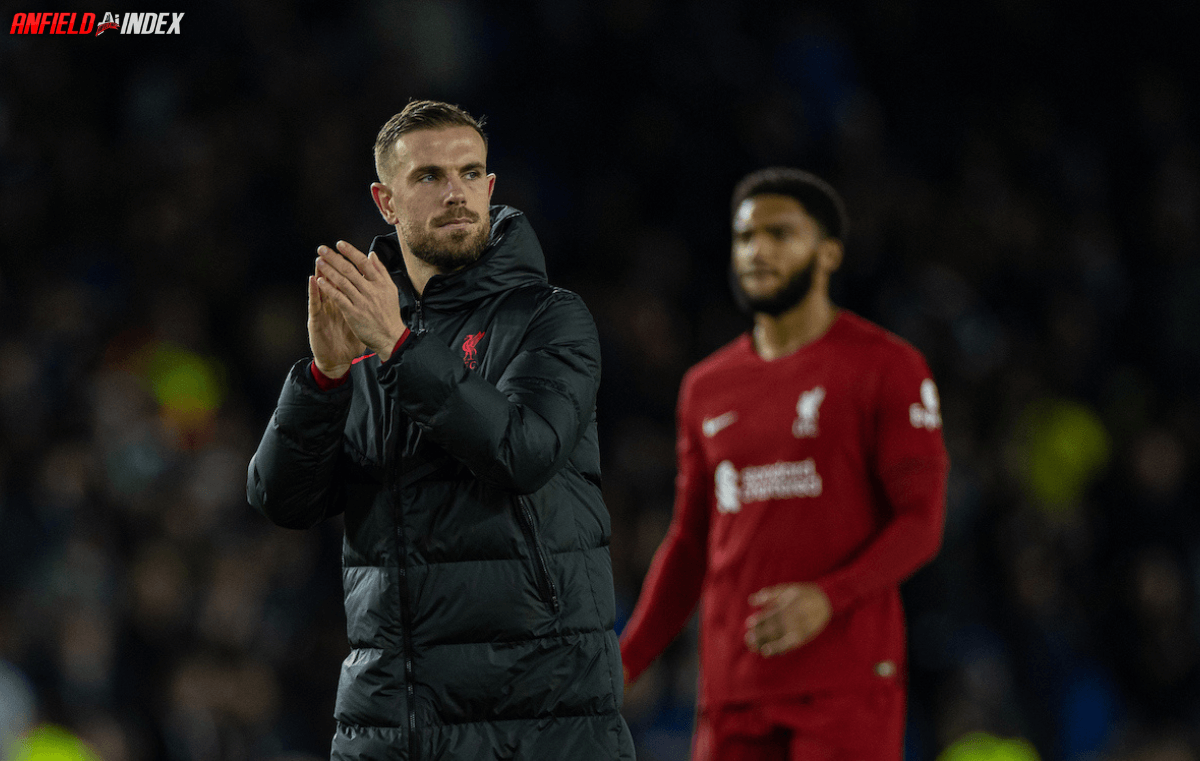 How Europa Is a Way to Ease Players Out Of The First Team…
With Thursday night football now in our near future, our regeneration has barely begun, therefore I'll be happy to see how new and existing pieces are moved around the board, as we bid farewell to those that eventually became mere pawns. Certain individuals still stay and fight for their previously exclusive first team shirts, which creates a situation that will need to be carefully navigated next year.
As a took a semi interested view of Thursday night's game at Old Trafford, it barely affected me to gain finality in the Reds' final European placement. Next year's top shelf competition will now be contested by four other English sides, as the red half of Liverpool plan and plot their way through some Thursday night football. As a man of a stringent routine, I'm actually quite looking forward to the notion of another potential to trophy to win, despite not ever really much of Europe's new version of their secondary competition. To add the UEFA Cup to Jürgen Klopp's collection of silverware would be a wonderful thing to see, especially as the 2024 final will be contested in Dublin. With that, I'm fairly happy with qualifying for something, given how poor we have been during this campaign.
Who really wants to be in the Champions League anyway…

Below is the 2022/23 Europa League group, to which Arsenal were drafted into for this current season.
Arsenal
PSV Eindhoven
FK Bodø/Glimt
FC Zurich
I had not even heard of one of those teams (FK Bodø/Glimt) before I checked on the details of that group. It shows the level of quality that the North London side had to encounter, as they managed to rotate heavily between their European and domestic fixtures. Only PSV are a team that troubled the Premier League's 2nd placed team, which enabled them to field a very strong league team in the early months of the season. With a brilliant start to their league season, it still allowed Arteta to give starts to many fringe players through the cup competitions.
Below is an example of how Mikel Arteta set up for his hardest game of that group stage, which was away to PSV.
#PSV v #Arsenal teams, 1st Scorer & PGMs. 17:45 BT Sport 2 Bet: https://t.co/Kc4ClKpxuq pic.twitter.com/YRfHgnmGP8

— Spreadex Sports (@SpreadexSport) October 27, 2022
As you can see, only four or five genuine first team players were selected for that game. It represented the only game they lost, yet were able to waltz through the group with 15 points from their six games played. Arsenal was able to put huge endeavour on their Premier League pursuits, whilst still using the width of the squad to its extremes. That team sheet was the strongest side he had picked in that opening Europa stage, again pointing to how he could find a perfect balance to start the league well.
Now take a look at Liverpool's Champions' League group, in this current season.
Liverpool
Napoli
Ajax
Rangers
The difference in quality is stark and took huge amounts of luck to navigate out of, though only in second place. The Reds' hardest game was undoubtedly the away trip to Naples, which ended in a dominant win (4-1) for the newly crowned Serie A champions. Liverpool had to put out a strong team for pretty much group every game, with most weeks seeing them unable to rotate too much between the league and European matches. Liverpool only just got out of the first phase, whilst scrambling to maintain something from a demoralising league run. Though we are a team that belongs at the top table and must strive to get a minimum top four position next year, a season out of footballs most competitive cup competition, may well assist the manager in certain ways.
With many views on who and how our team will line up next season, I wouldn't be surprised if it looked something like below. This is a post from Anfield Index podcaster & writer, Dave Hendrick, with a hopeful view to how we may line up.
I'd be very happy with this as our starting 11 next season. It also works well as a 4-3-3 with Robbo slotting in for MVDV and Trent going back to RB.

All attainable targets. Affordable too.

Alexis – 60mil
Khephren – 50mil
Lavia – 50mil
Van de Veen – 30mil

Huge upside. pic.twitter.com/7bsD3aF8p0

— Dave Hendrick (@MrTwoFooted) May 26, 2023
Now I would personally add Thiago to that first team group, however, it would still leave an awful lot of well paid (or up and coming) assets that will be wanting some first team starts. Jordan Henderson, Joe Gomez, Joël Matip, Andy Robertson, Stefan Bajčetić, Harvey Elliott, Fabinho, Curtis Jones, Diogo Jota, and Darwin Núñez, represent the players I believe will stay and backup the first team elite. That is still a strong list of ten players that could easily be added to by Marcelo Pitaluga, Kaide Gordan, Ben Doak, and Calvin Ramsay.
In years gone by, we would probably see 14 or 15 individuals rotating through the congested fixture list of Jürgen Klopp's season. There would be very little chance for unproven players to start, given the ongoing significance and difficulty of each and every game. As soon as the League Cup came around, it would be a complete turnaround of players, so that his first team could finally get some rest. With Europa League games, the drop off in quality would allow the width of Klopp's squad to be fully utilised, thereby allowing his more prominent players to stay relatively fresh for the Premier League.
When you look at the first team regulars of seasons home by, the key names missing from that list are without doubt Jordan Henderson, Andy Robertson, and Fabinho. All these players have regressed and movements are clearly being made to bolster their positions in the team. With a secondary competition allowing for a lower calibre of opponent, it can make Klopp's transitioning of such players that much easier. We know that our illustrious German manager is commonly reluctant to take some players out of the side, which makes the Europa scenario the perfect place to start phasing such individuals out. Imagine the hopeful starting eleven that is listed above (with Thiago also part of that elite first team group), then look below at the team that could then be tasked with winning the reds Europa group stage.
GK – Marcelo Pitaluga
RCB – Joe Gomez
CB – Joël Matip
LCB – Andy Robertson
CM – Stefan Bajčetić
DM – Fabinho
LAM – Curtis Jones
RAM – Jordan Henderson
RF – Harvey Elliott
LF – Diogo Jota
CF – Darwin Núñez
That would be a solid eleven that would allow a core group within each set of fixtures. The integration of new players would be allowed, whereas the old guard could be redeployed into an important starting (if different) environment. There would obviously be migration of players to each allotment, yet it gives an overview of the possibilities at least.
Though our manager has gone overboard in trying to justify the warrants of no Champions League football this week, there is little doubt that he (and the players) will be desperate to get back there. The hand we have been dealt is what it is, which means we must make a full-proof plan on how to tackle the next campaign. The recruitment drive must be perfect, with a strategy that suits everyone in the squad. With that (and a strong pre-season), I do believe we could have a brilliant bounce back campaign and remind everyone just how good we are.
It may mean having one team for the weekend and one team for midweek, which is fine by me.