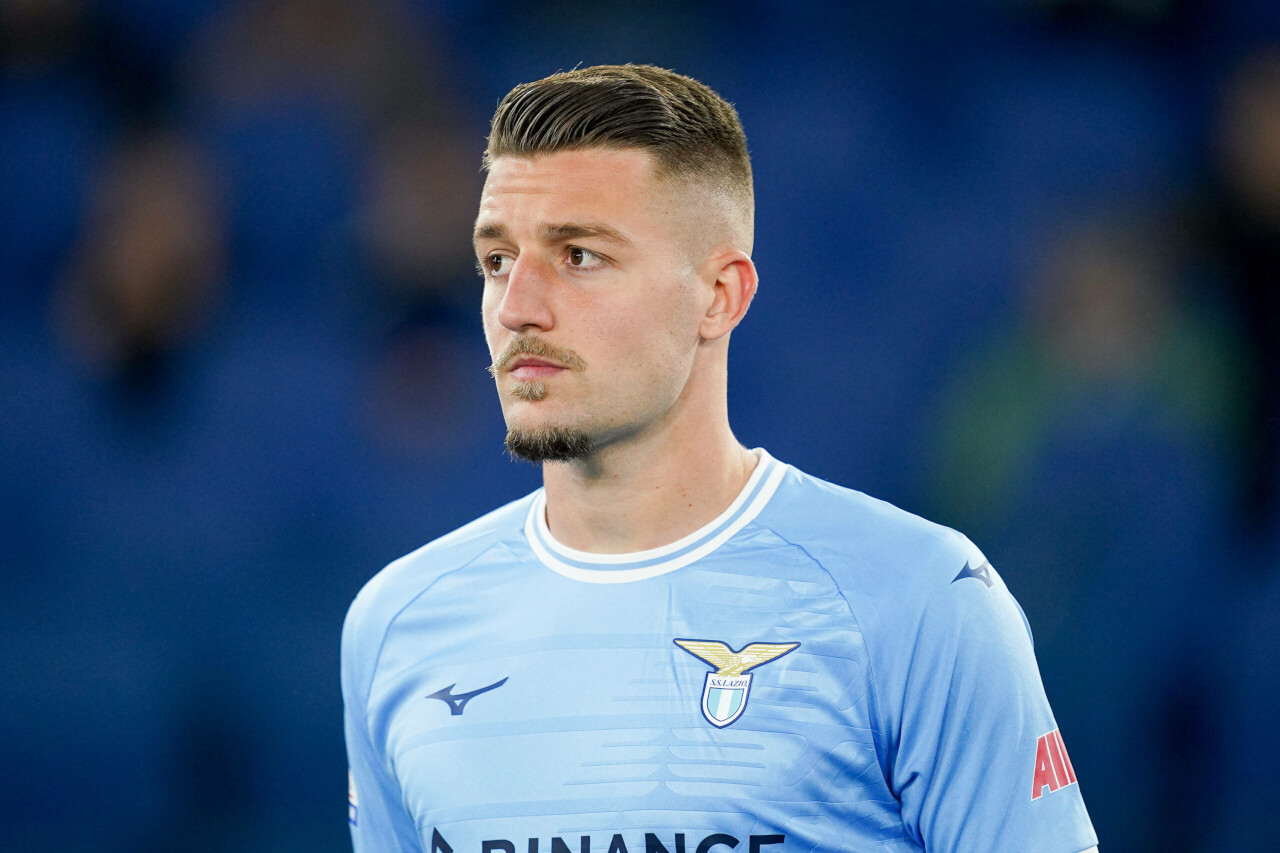 From Lazio to Liverpool: A €26m Transfer Waiting to Happen?
Blast From The Past: Liverpool's Pursuit of Lazio's Sergej Milinkovic-Savic
In a climate of uncertainty and speculation, Liverpool seem to be courting a fresh wave of talent to rejuvenate their squad. Leading the list of their potential recruits is Lazio's midfield dynamo, Sergej Milinkovic-Savic.
As per reports by Calciomercato, Liverpool may be on the verge of acquiring the services of the towering Serbian international for a sum of €26m, a snip in today's inflated transfer market. With Milinkovic-Savic's contract scheduled to end in 2024, Lazio's stance on his future is becoming increasingly uncertain. The Reds have of course been linked with the midfield maestro several times before, and if these reports are genuine then their interest seems to be far from waning.
The versatile midfielder offered a cryptic snippet regarding his future in an interview with Pazzi Di Fanta, suggesting that a move away from Rome may now be unlikely, solidified with Lazio's qualification for the UEFA Champions League next season. The irony won't be missed on Liverpool fans with the Reds' failure to secure a spot in the Premier League's top-four, which may now cast a shadow over their ambitions of signing Milinkovic-Savic.

The midfielder's capabilities are irrefutable – he's rightly regarded as one of the finest in world football. His potential arrival could very well catapult Liverpool's squad quality to unprecedented levels. Industry insider Rudy Galetti recently asserted that the Serbian international is indeed in Liverpool's sights for a summer swoop. With his contract winding down, unless the popular Serbian international puts pen to paper on a new deal in Rome this season, then the time may well be ripe for Lazio to capitalise on their most prized asset.
Lazio remain in a tight spot financially, a fire sale could be on the horizon, despite their Champions League qualification, which potentially positions Milinkovic-Savic as a valuable sale. Given Liverpool's determination to revamp their team next season, their pursuit of Milinkovic-Savic becomes even more crucial. The Serbian's potential move to Anfield now seems like a slim possibility, but the allure of the Premier League might yet prove tempting. Regardless, Liverpool would need to pull out all the stops to ensure Anfield would be his eventual desitination.