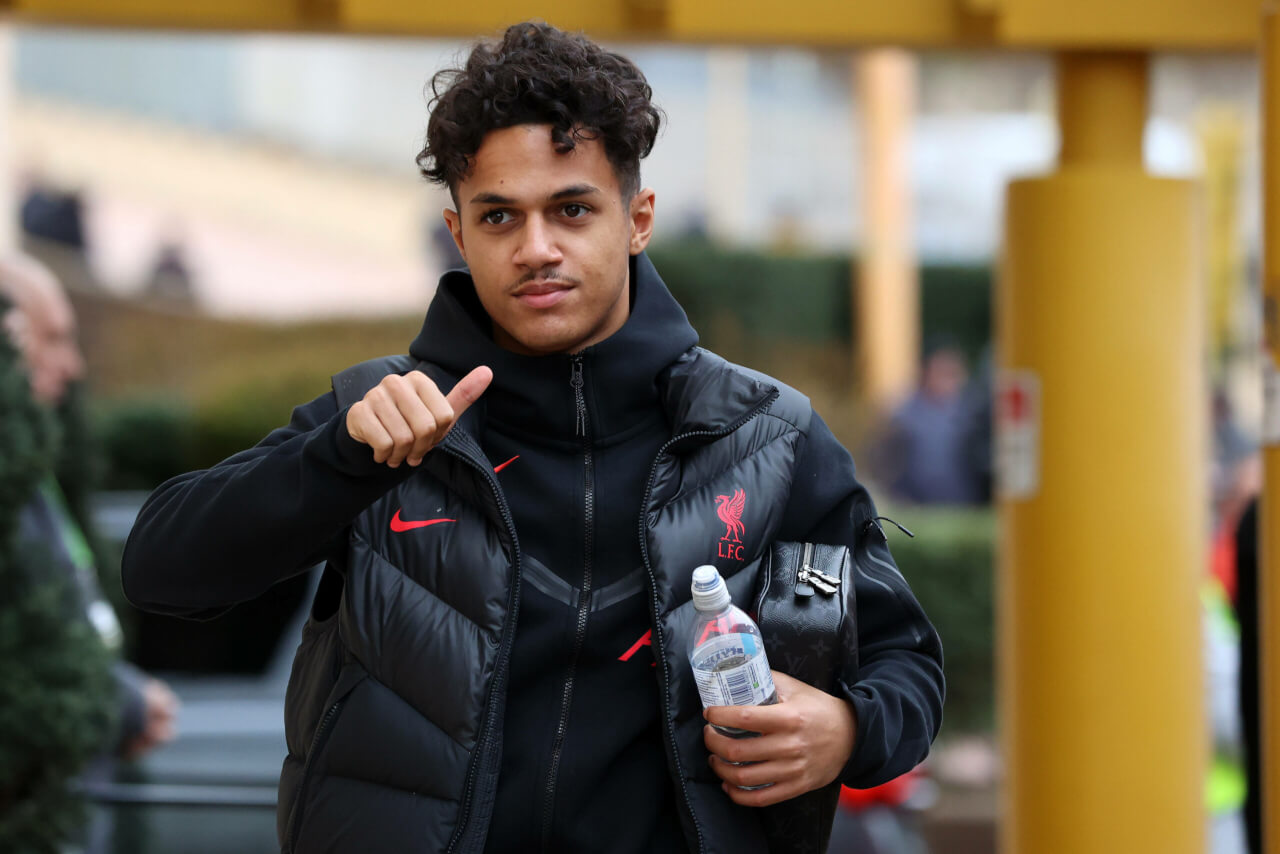 Liverpool's Dilemma: The Curious Case of Fabio Carvalho
Klopp's Mistreatment of Fabio Carvalho at Liverpool
An Untapped Talent: Fabio Carvalho's Unjust Treatment
There's an old saying that in football, you don't just have to be good, you have to be lucky. Fabio Carvalho, the young star of Liverpool, despite his immense talent, appears to be suffering from the former.
Dave Hendrick, on Anfield Index's Daily Red podcast, pointed out an alarming concern about Carvalho's handling at Liverpool.
Dave Hendrick: "Fabio Carvalho has not had a chance to impress in six months. He's only played eight Premier League minutes since New Years Day".
Carvalho's scant minutes on the pitch, despite scoring two goals in 341 Premier League minutes and displaying an impressive performance in the League Cup, raises eyebrows. If the young lad can deliver such promising stats from such a small sample size, one wonders why Klopp hasn't given him more opportunities.

Klopp's Stance on Fabio Carvalho
Jurgen Klopp has been instrumental in building Liverpool into a force to reckon with. But, the German gaffer's handling of Carvalho calls into question his management strategy.
"The treatment of Fabio Carvalho this season has been shocking."
Hendrick suggests that Klopp's refusal to offer Carvalho game time, despite speaking glowingly about the player's efforts in training, reflects "very, very poor management."
Perhaps, Klopp needs to reevaluate his approach when it comes to managing young talents. But will he? Or has Carvalho's ship sailed too far from the Liverpool shore?
The Future of Fabio Carvalho at Liverpool
Word around the town suggests that Carvalho has received loan and permanent transfer offers. One of them, as Hendrick states, comes from a Champions League club, sparking speculation that it could either be Porto or Benfica.
Either club could be a promising platform for the young talent. However, as Hendrick notes, "the best team for Fabio Carvalho is one as far away from Liverpool as he possibly can." He believes that Carvalho should leave Liverpool to receive the minutes and opportunities he deserves.
But what does this mean for Liverpool? Can they afford to lose a potential star in the making permanently or is a loan deal more likely?
A Missed Opportunity
Liverpool might just be throwing away a gem by treating Carvalho the way they have. Klopp's side has witnessed a tumultuous season, and as Hendrick puts it, "this season cannot be repeated."
With the season over and the dust settling, perhaps it's time for a reflective pause. Klopp might need to ponder on his strategies, especially about his approach to young talents like Carvalho.
The young midfielder has shown promise since arriving from Fulham last season, and if nurtured properly, could prove to be a valuable asset for Liverpool. Klopp's management has yielded incredible results for Liverpool in the past, and we can only hope that it continues to do so. But as far as Fabio Carvalho's case goes, it seems like a missed opportunity for the Reds.
As we wait for the Summer plans to unfold, the question remains – will Klopp reflect upon this situation, or will Carvalho join the list of potential talents that were never fully realised? Only time will tell.