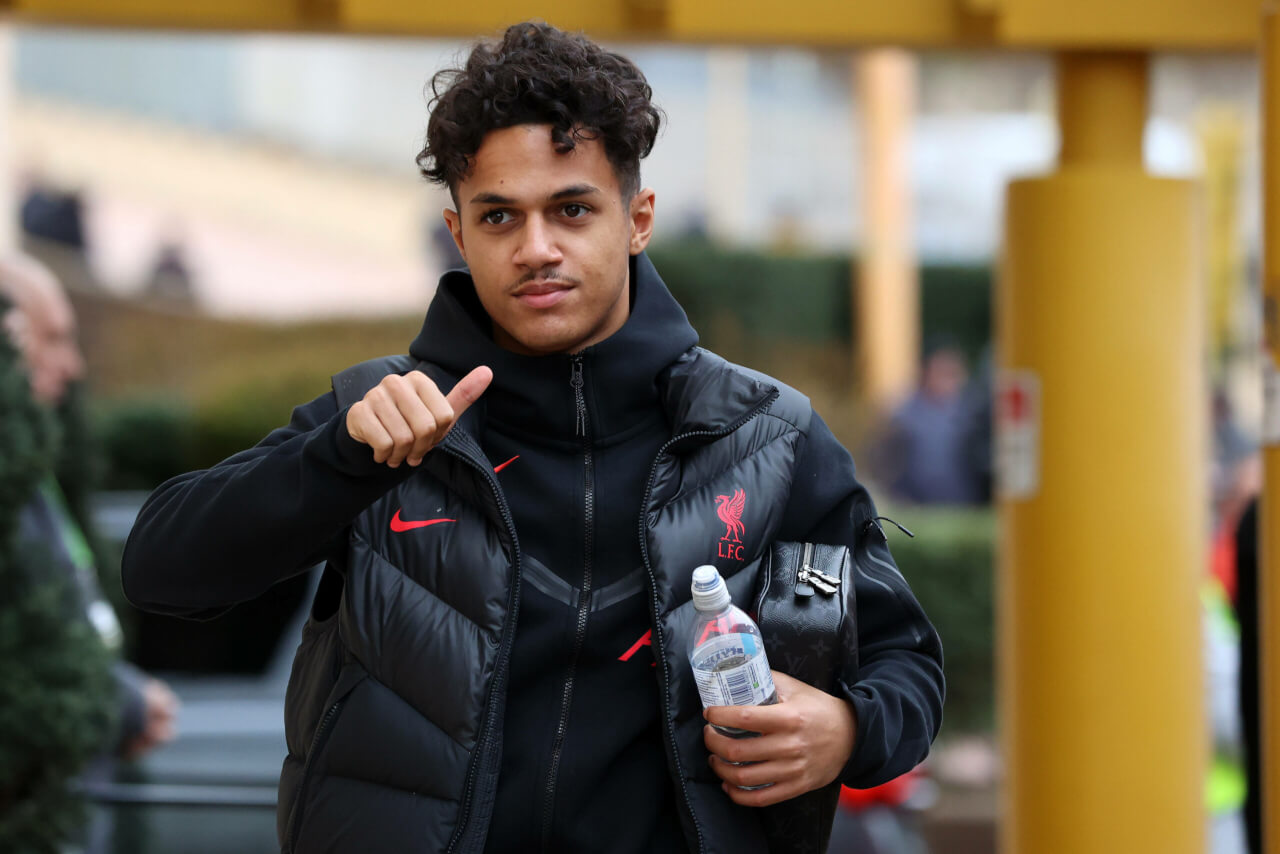 RB Leipzig Back with Renewed Bid for Reds' Young Gun
Persistent RB Leipzig Renew Interest in Liverpool's Fabio Carvalho
Leipzig Eager for Carvalho Acquisition
Anfield Index regular David Lynch is reporting via Football Insider that RB Leipzig, the high-flying German side, are making another attempt to secure the services of Liverpool's young sensation Fabio Carvalho. Undeterred by Liverpool's initial rejection, the Bundesliga outfit are ready to increase their previous bid, rumoured to be more than £10 million.
Despite the Reds' hesitation to sell a player they forecast to bring a considerable future return, Leipzig remain committed to pursuing the Portuguese forward, an unwavering interest that surely won't be dismissed lightly.
After a difficult maiden season at Anfield, the former Fulham youngster has reportedly been informed he doesn't feature in Jurgen Klopp's immediate plans. Senior officials at Liverpool, however, appear reluctant to let the young talent go, hoping that Carvalho will eventually justify the £7.7m spent to bring him from Craven Cottage.

Liverpool's preference is to send Carvalho out on loan for the season, with options from the likes of Burnley, West Ham and Brentford on the table. Yet, the prospects of a year battling relegation and little focus on his development are believed to hold limited appeal to the youngster.
#MediaMatters: End Of Season Catch-Up@DaveD0106 is joined by @dmlynch to discuss all things #LFC and more!

🆓 Instant Free Play Podcast (No Signup Required): https://t.co/qhPkTd68sU pic.twitter.com/i0irNttgUo

— AnfieldIndex (@AnfieldIndex) June 1, 2023
The Bundesliga Calling
RB Leipzig's proposition offers a stark contrast, promising the young talent regular football in both Bundesliga and Champions League competitions. A model pathway, similar to that taken by England's young stars Jude Bellingham and Jadon Sancho, makes this offer considerably more attractive.
With Liverpool's reluctance to sanction a permanent deal, a compromise could be struck by incorporating a buyback clause. Such a move would allow Liverpool to retain control of Carvalho's future, while the player could develop in an environment more suited to his immediate needs.
Reflecting on his relationship with Liverpool's charismatic manager, Carvalho had previously shared insights into his conversations with Klopp. In an interview with Sky Sports, he said:
"He's always talking to me," adding, "He's always telling me what I should be doing and what I'm doing wrong, which is just constructive criticism."
Carvalho also praised the efforts of Klopp's staff to assist him, stating, "That's how you improve. They are always trying to help, always trying to make sure that we get everything we need to be good for game day." Whether these words of wisdom will be applied in the Bundesliga or the Premier League remains to be seen.