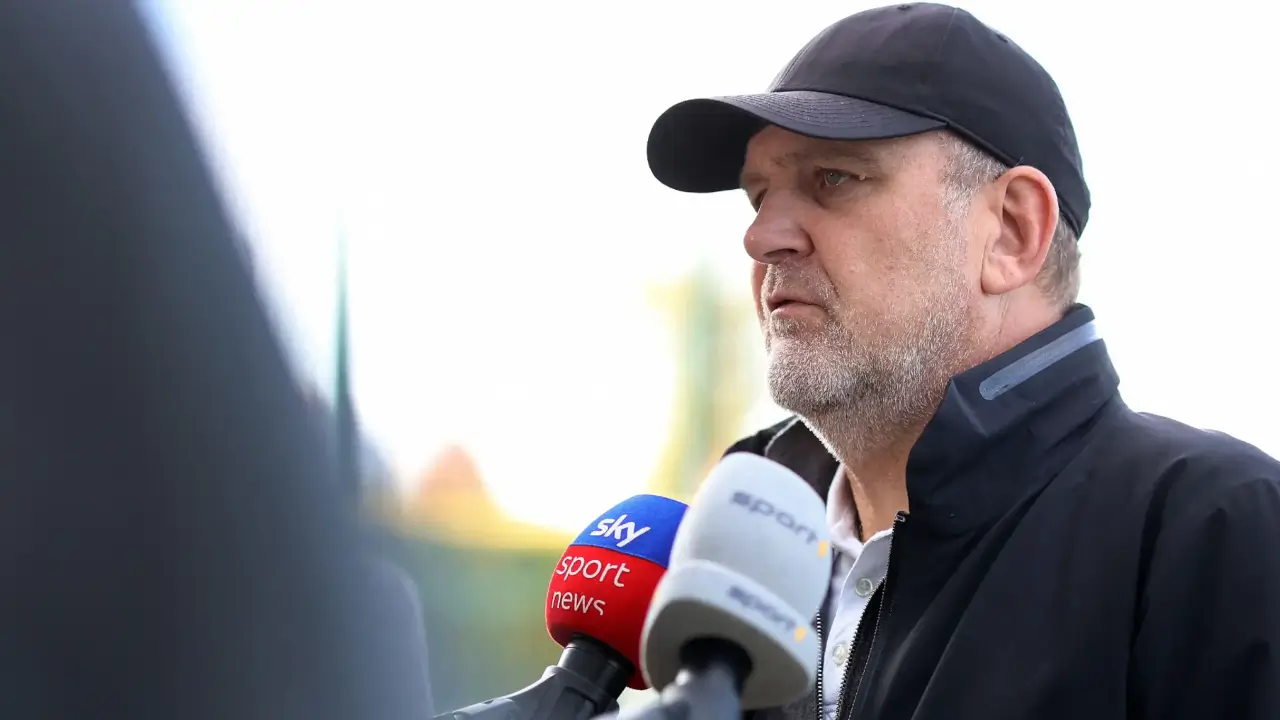 Schmadtke Speaks on LFC Move, FSG Agenda and Budget Plans
Jorg Schmadtke: "Jurgen Klopp sets the priorities"
In the corridors of Anfield, a shift in strategy is underway as Jorg Schmadtke takes the reins as Liverpool's new sporting director. The former Wolfsburg executive, enticed out of retirement, faces a busy summer on Merseyside, aimed at bolstering a Liverpool squad seeking resurgence after a lacklustre fifth-place finish in the Premier League.
Schmadtke's Vision, Klopp's Choices
Jurgen Klopp, Liverpool's charismatic manager, will continue to be at the forefront of transfer priorities, Schmadtke assures. Speaking to German broadcaster Sport1, Schmadtke detailed the unique power dynamic in England compared to Germany.
"The coach's influence on transfers is greater in England than in Germany, where a board member for sport or a sporting director controls everything," he explained. "Jurgen Klopp sets the priorities. We support him with a team of data analysts, scouts and so on, he can then choose from a list of players who he wants to work with."
Schmadtke's role will primarily revolve around overseeing the completion of the transfers, ensuring seamless collaboration between all the involved parties.

The Klopp Connection: An Unexpected Recommendation
Though Schmadtke and Klopp were not particularly close during their simultaneous tenure in the Bundesliga, the appointment came as a recommendation from a trusted source. Klopp's agent Marc Kosicke, who enjoys a fruitful relationship with Liverpool's owners, suggested Schmadtke for the role.
Schmadtke reminisced, "We were in the Bundesliga at the same time. He as a coach, me as sporting director, we know each other, but I know his advisor Marc Kosicke better."
After the departure announcement from the former sporting director Julian Ward, it was Kosicke who advised, 'If you are looking for an older and experienced manager for the transfer period, you might want to take a look at Jorg Schmadtke'.
Schmadtke's Short-Term Task and Long-Term Prospects
Taking over from Ward on June 1, Schmadtke has a short-term contract spanning the summer's transfer window. His immediate focus will be on reinforcing the squad, with Brighton's Alexis Mac Allister topping the list of prospective recruits.
Reflecting on the future, Schmadtke mentioned:
"The co-operation is initially scheduled to last three months. If we take a liking to each other, it can extend beyond the transfer period."
In a summer that promises intrigue, Liverpool fans will be eagerly watching how the Klopp-Schmadtke partnership unfolds, setting the tone for the club's future endeavours.