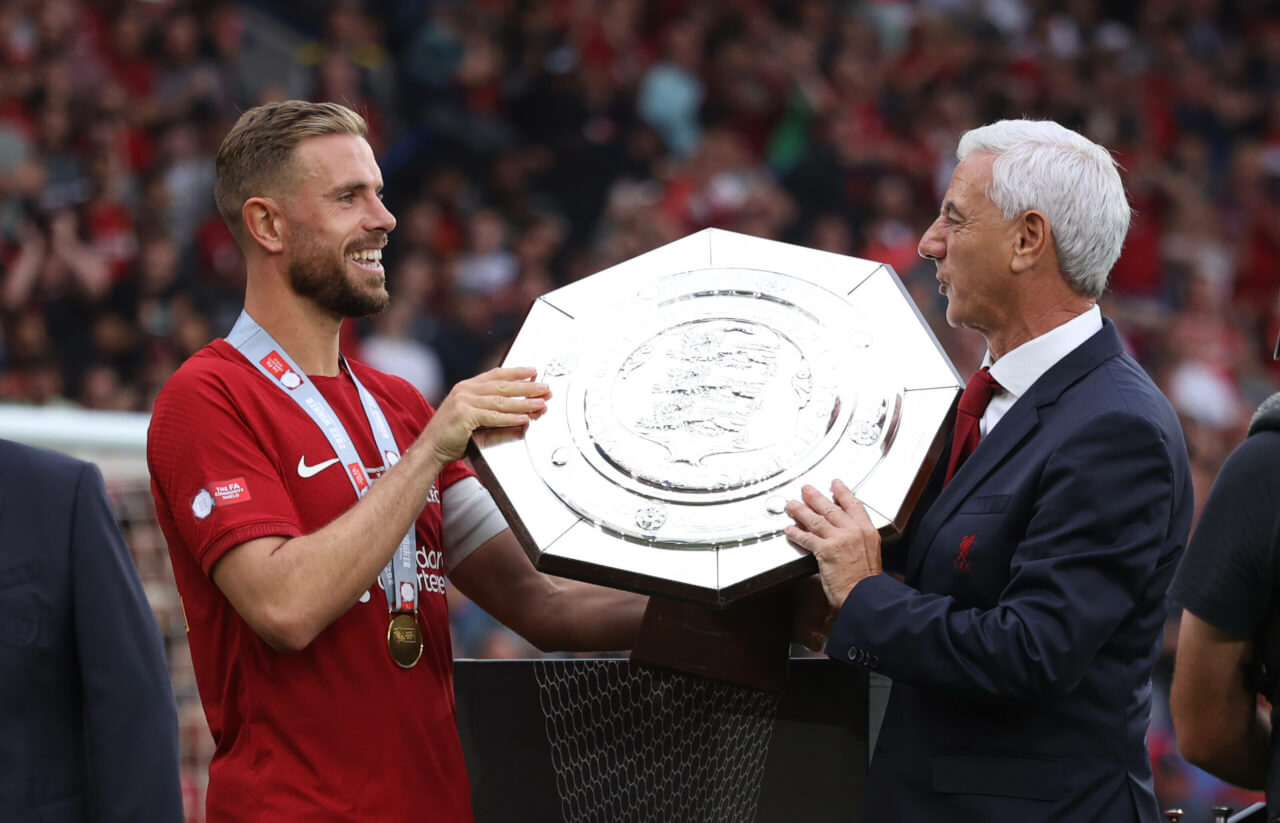 Riding the Waves: Navigating Liverpool's 2022/23 Season
Liverpool 2022/23: A Season of Spectacular Moments and Unforgettable Lessons
Liverpool's season 2022/23 was marked with moments that will be engraved in the annals of history, for better or worse. As the echoes of Crystal Palace supporters singing "Glad All Over" filled the air in Southampton, Liverpool faithful could empathise with a different tune – a sense of relief that a gruelling season had drawn to a close.
Jurgen Klopp echoed these sentiments in his last post-match presser, reflecting on a campaign that began on an optimistic note with the Community Shield conquest over Manchester City. But soon, it turned into a season where Liverpool appeared like a mislaid tenner in an old coat, finally rediscovering their identity, albeit rather late.
A Tale of Waning Fortunes
An encouraging start to the season saw the Reds throw down the gauntlet to Pep Guardiola's City. But as quickly as the challenge was laid, it was rescinded. Despite glimpses of the Klopp's swashbuckling Liverpool, their belated rally, amassing an impressive 25 out of 33 points, came too little too late.
Much of the season was marked by Liverpool's misdirection, resembling a lost group of kids in a game of hide-and-seek. Struggling to keep pace with the rigorous demands of the league, they were dumped out of every competition, culminating in a disappointing fifth-place finish. The irony was stark as Arsenal, once deemed fallen giants, rose to be City's nemesis, and secured Champions League football alongside Newcastle United and Manchester United. Liverpool, on the other hand, must now brace for Thursday night Europa League dates.
Glory amid Gloom
Despite a topsy-turvy season, there were moments when Liverpool shone brilliantly. The 7-0 thrashing of arch-rivals Manchester United at Anfield is one for the ages. From the crumble of Casemiro to the whinges of Bruno Fernandes and Lisandro Martinez's vertigo dealing with a blazing Mohamed Salah, the victory was a collective spectacle. Salah, since his arrival in 2017, has more bookings for overzealous celebrations against United than the Red Devils have goals at Anfield – a delightful nuisance for the Kop.
Other highs included an electrifying start to the Champions League last-16 tie against Real Madrid, a slender 1-0 victory over title rivals Manchester City and a string of high-scoring affairs against Leeds United, Rangers and Bournemouth. However, each of these joyous episodes had a sting in its tail, underpinning the theme of Liverpool's season: elation dampened by adversity.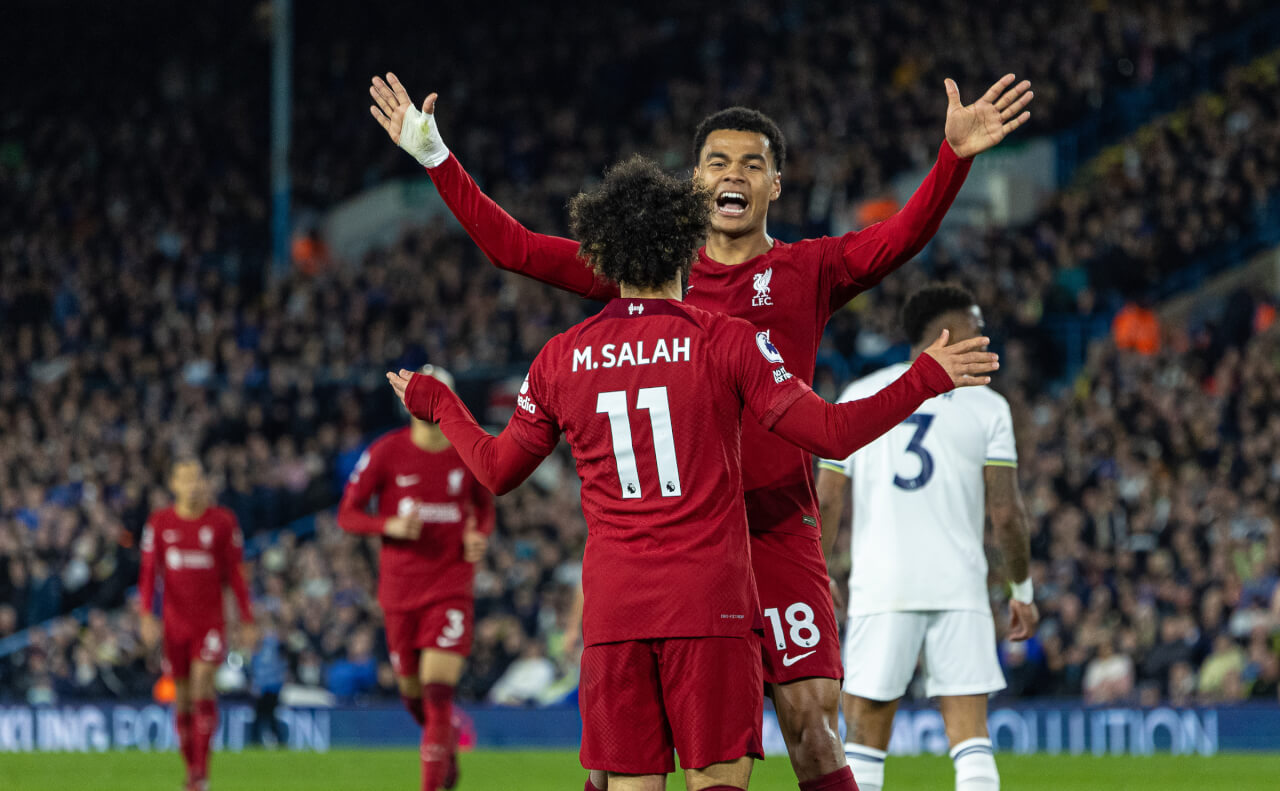 Venturing the Depths
The nadir came with a lacklustre 3-1 defeat at Brentford's fortress. What followed was a grim start to the year with Liverpool exhibiting the body language of a leaking milk carton in the fridge – a problem ignored at first, eventually turning into a nagging issue.
A succession of losses to Brighton and Wolverhampton added to the woes, plunging Klopp's men further into despair.
Despite the trials, Liverpool produced some scintillating goals. From Cody Gakpo's dazzling brace against United to Darwin Nunez's audacious backheel flick against Real Madrid and Diogo Jota's late winner against Tottenham, the Reds continued to entertain. But the most memorable goal of the season, purely for its sentimental value, was Roberto Firmino's last Anfield strike – a testament to his unique style, executed with flair and elegance.
Looking Ahead
As Liverpool prepare for the next campaign, they need a significant overhaul in terms of mentality and midfield. Perhaps the stat that most accurately encapsulates Liverpool's season is their inability to break into the top four at the end of any game-week. Despite the lows, there's reason for optimism ahead of the new season. The last two months' performances and potential new signings provide a glimmer of hope. Liverpool must aim to find themselves back in the Champions League. A top-four finish should be their main objective, with any additional achievements serving as welcome bonuses. With a renewed resolve and strategic improvements, Liverpool can certainly reignite the flame of former glories.