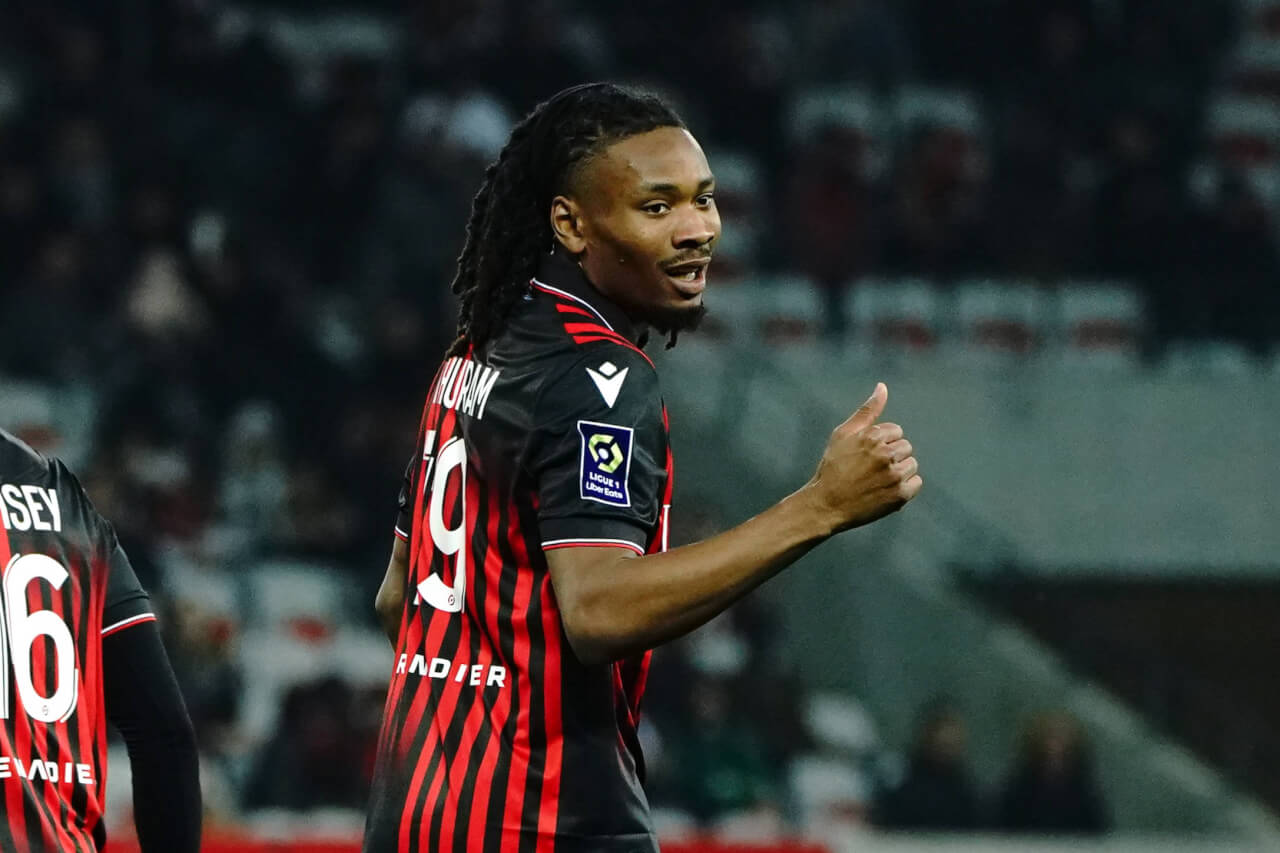 Liverpool in Pursuit of French Midfield Jewel
Liverpool's Khephren Thuram Pursuit
In the fevered world of football, a thrilling development has rippled through the media. Neil Jones of GOAL reveals a palpable allure between Liverpool and Khephren Thuram, the stellar performer from Nice. Despite Liverpool's efforts to understate their interest, the magnetic pull of this promising talent seems indisputable.
With a lineage that hails from French football royalty – his father is none other than the legendary Lilian Thuram – Khephren Thuram is far from resting on his familial laurels. The 22-year-old dynamo has held the Ligue 1 season captive with his impressive displays, triggering an inevitable wave of attention from football's elite.
Reports suggest Liverpool have taken particular note of Thuram's ascendency. The Reds, fresh from a season that left fans craving a revival, are rumoured to have joined the race for his signature.

Thuram: The Missing Piece in Liverpool's Jigsaw?
Jones elucidates that the youngster, primarily a defensive midfield force, strikes an intriguing chord with Liverpool, especially in light of their recent shortcomings. Thuram's ability to navigate tight spots with energy and poise has apparently captured the attention of those within Anfield's walls.
Conversations about Fabinho's age and form have spiralled into calls for a bolstered midfield. Given this context, Thuram's qualities, combined with his solitary cap for a formidable French side, could position him as the key to unlocking Liverpool's potential in the 2023/24 season.
Liverpool's Midfield Revolution: Awaiting Formal Advances
Despite Thuram being privy to Liverpool's interest since March, according to The Telegraph, no formal move appears to have been initiated as yet. However, as Jurgen Klopp prepares for a summer of critical reconstruction, this situation may swiftly change.
The Reds' boss has made it clear he plans to conduct significant midfield alterations. A majority of names speculated for a Merseyside move have been associated with more advanced roles. Names such as Alexis Mac Allister, Mason Mount, and Matheus Nunes have all been linked with a switch to Liverpool.
Thuram, in contrast, stands out due to his defensive midfield position. His unique blend of commanding presence and skilful ball-carrying could well position him as the perfect match for Liverpool's evolving blueprint. The pursuit of Thuram could be the first step in constructing the next generation of Liverpool's midfield.