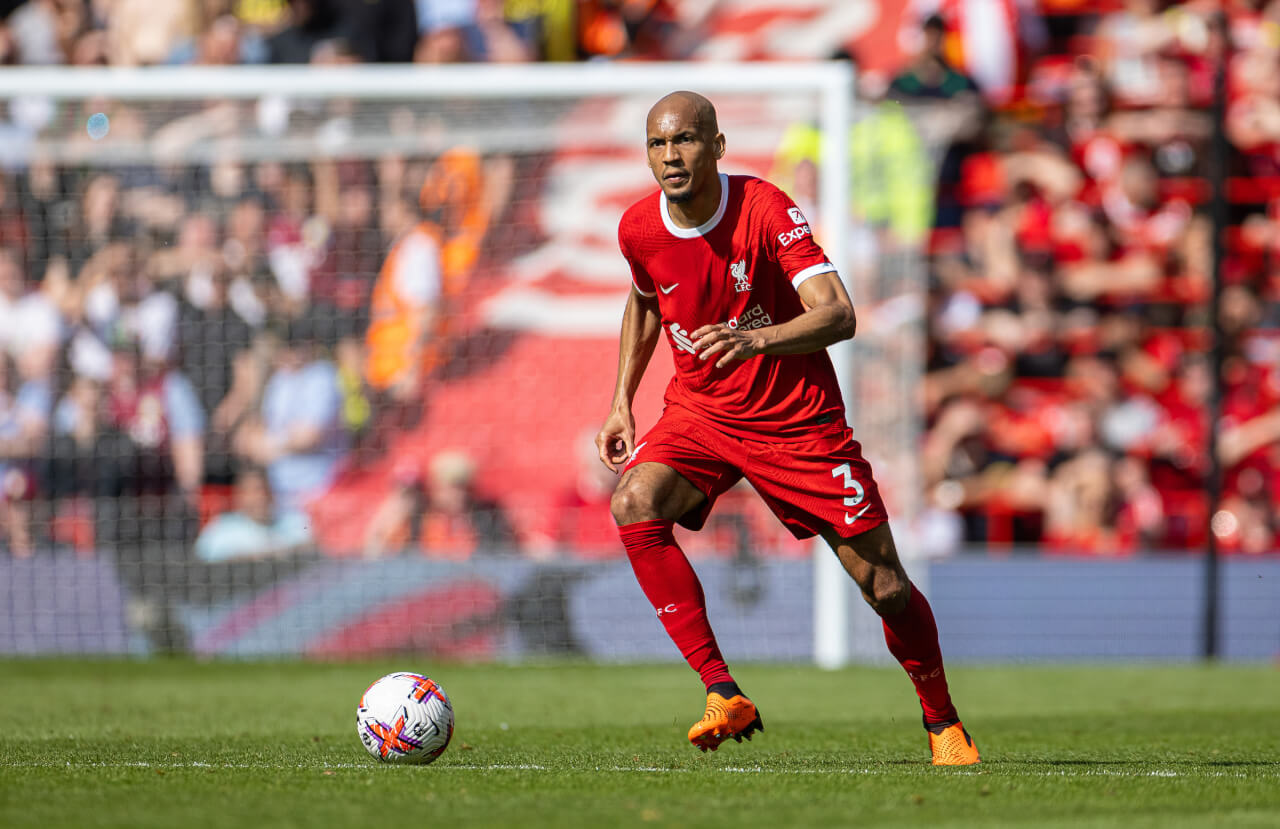 Liverpool's Lighthouse: The Inspirational Journey of Fabinho
From Brazil to Liverpool Greatness
Liverpool is known for its rich football history, passionate fans, and legendary players, and one player who truly embodies this spirit is Fabinho. The Brazilian defensive midfielder has been instrumental in the club's recent successes, not only with his performances on the pitch but also with his infectious determination and passion. We delve into Fabinho's journey, using his own words from The Player's Tribune video, titled "Fabinho | Never Walk Alone."
Fabinho's Football Beginnings
Fabinho's love for football started at a young age in Campinas, Brazil. His earliest memories are filled with him playing in the backyard of his apartment with his friends. At seven, his father enrolled him in a local football school.
Fabinho: "I started playing in this school, and I did enjoy it a lot."
He was a natural, and soon his talents caught the eye of scouts from Paulínia Futebol Clube, and then Fluminense, where his professional career began.

From Real Madrid B to Monaco
Fabinho's football journey didn't stop at Fluminense. He briefly played for Real Madrid B, which was a significant stepping stone in his career.
"Yes, it was Real Madrid B, but just being part of that experience, man, it was incredible," Fabinho remarks.
Despite facing the challenges of a new language, culture, and style of football, his stint in Madrid was critical in shaping his footballing identity.
A shift to Monaco ensued. Here, Fabinho achieved significant milestones, including his first selection for the Brazil National Team and his inaugural Champions League match. His time at Monaco culminated in a triumphant Ligue 1 win. He played 200 times for Monaco over five years, a period that he remembers fondly, expressing, "I was very happy at this club."
Liverpool Chapter
Fabinho's journey led him to Liverpool, where he met the charismatic Jürgen Klopp. Klopp's vision of the game and how Fabinho would fit into the team convinced him to join the Reds. He was immediately struck by the passion of the Liverpool fans. "Playing for Liverpool at Anfield you see the difference," Fabinho comments. The 2019 Champions League semi-final against Barcelona stood out for him. It was the game where he truly understood the impact of the Anfield crowd.

Under Klopp's guidance, Liverpool ended a 14-year Champions League drought, an achievement that Fabinho describes as very special. "I'm proud to say I won the Champions League with Liverpool. These are things you appreciate as time goes by," he reflects. The emotions associated with hearing the Champions League Anthem, stepping onto the field, and experiencing the spectacle of such a momentous occasion are forever etched in his memory.
Soon after their Champions League victory, Liverpool clinched the Premier League title, ending a 30-year wait. Fabinho recounts, "When I arrived here, every supporter who talked to me was like, 'We want Premier League'." However, due to Covid-19, the team was unable to celebrate this triumph with the fans, a fact that Fabinho regrets.
Desire for More
Despite the incredible successes, Fabinho's hunger for more titles and achievements is unwavering.
"I want to be a better player, I want to win more trophies with this team, I want to be part of this team's history," Fabinho admits.
He views his trophies as a testament to Liverpool's history, a history he is keen on shaping and extending.
Fabinho's journey is a testament to his tenacity, talent, and desire to succeed. His love for football, respect for Liverpool, and the unyielding support from the fans have been the foundation of his success. The man from Campinas, Brazil, who started playing in his backyard, is now a key figure in one of the most successful periods in Liverpool's history. In his words, "these trophies will put us in Liverpool history of all time." The journey of Fabinho is far from over, and the Anfield faithful cannot wait to see what the future holds for this talented Brazilian.