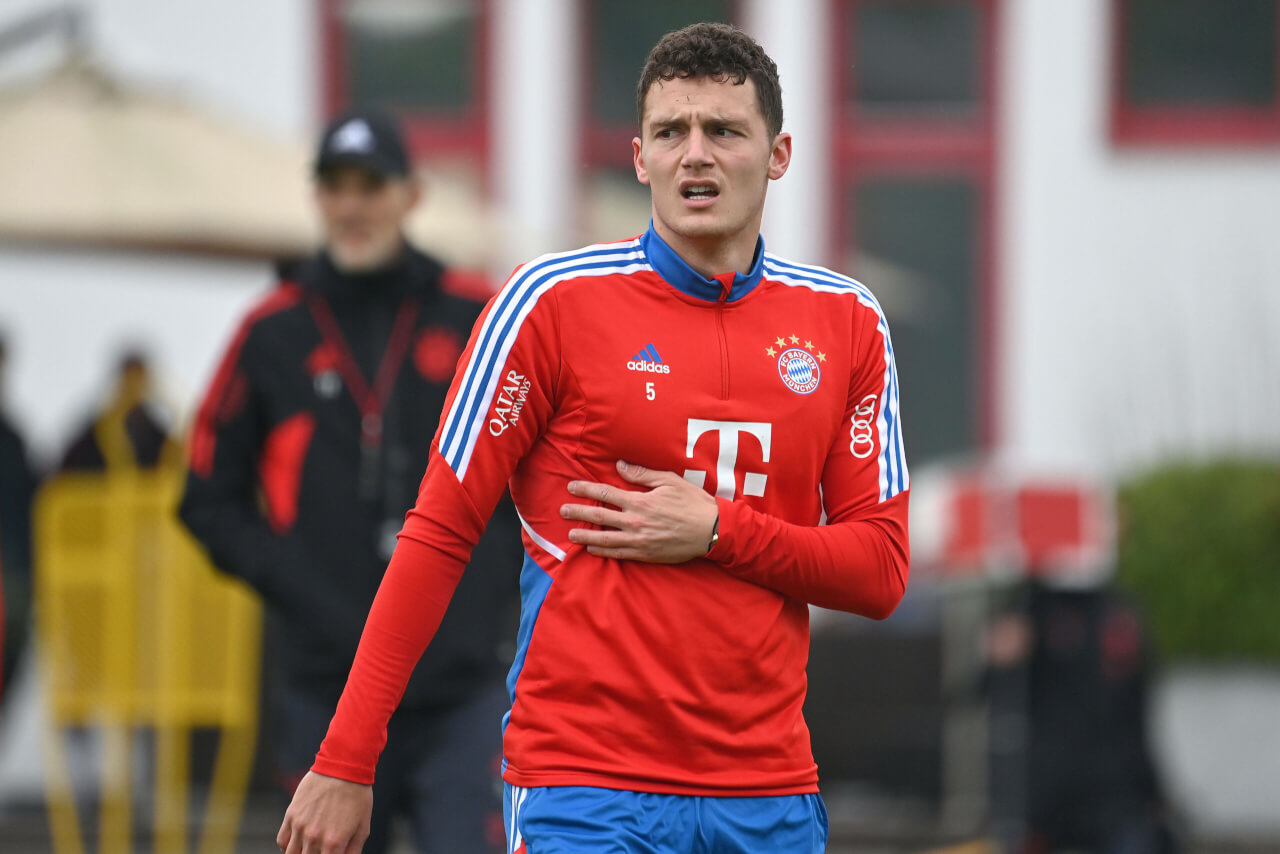 Key Bayern Star Defender on Liverpool's Radar?
Liverpool Gear Up for Summer Transfer Saga: Benjamin Pavard in the Limelight
Liverpool's mercurial manager Jurgen Klopp appears to be shifting gears this summer. Intent on giving the squad a significant shakeup, he has set his sights on roping in several new talents whilst confirming the departures of four Anfield regulars.
Pavard Expresses Desire to Move
Caught amidst this whirlwind of changes, Jurgen Klopp's attention has turned towards Bayern Munich's Benjamin Pavard. Pavard, a central figure in the German titan's lineup, has been pivotal in their clutch of victories, including the 2019/20 Champions League and consecutive Bundesliga titles.
The Frenchman's four seasons at Bayern Munich have been nothing short of stellar. The most recent Bundesliga win saw Bayern edging past rivals Borussia Dortmund in a nerve-wracking final day showdown. However, with the rumours swirling of Pavard's unrest at the German club, a dramatic departure seems to be on the cards.

Change of Guard at Bayern Munich
Change is afoot at Bayern Munich, with manager Julian Nagelsmann shown the door mid-season, replaced by Thomas Tuchel, and CEO Oliver Kahn taking his leave soon after the club secured the league title. This has added to the speculations surrounding Pavard's future at the club.
Liverpool, along with several other clubs, have expressed interest in Pavard, whose versatility to play both as a central defender and full back adds to his allure. The prospect of adding a world-class defender like Pavard to the Liverpool squad aligns with Klopp's ambition to strengthen his team.
Confirming this buzz, German publication Kicker reports Pavard's keenness to exit Bayern. With just a year left on his contract, Bayern might decide to capitalise on their asset instead of risking a free transfer next year.
Liverpool's ability to secure Pavard could be hampered by their failure to qualify for the 2023/24 Champions League. After a lacklustre fifth-place finish, the 2019/20 Premier League champions are slated to play in the Europa League.
Klopp's Transfer Ambitions
In addition to Pavard, Klopp's eyes have also been on Ryan Gravenberch, a midfielder from Bayern Munich who has struggled to make his mark since his move from Ajax. With the unsuccessful bid for Jude Bellingham, Liverpool has heightened its interest in the Dutch international.
The Merseyside club is also expected to chase Brighton's Mac Allister and Sporting CP's Manuel Ugarte, amidst departures from Anfield. Roberto Firmino, James Milner, and Alex Oxlade-Chamberlain bid adieu following the 4-4 draw with Southampton. Injured Naby Keita and young Fabio Carvalho, eager for first-team football, are also set to part ways.
This summer is set to be a season of change for Liverpool, with Klopp readying to usher in new talents to reignite the spirit at Anfield. Amidst this reshuffling, the addition of Benjamin Pavard could prove a key piece in Liverpool's grand chessboard.