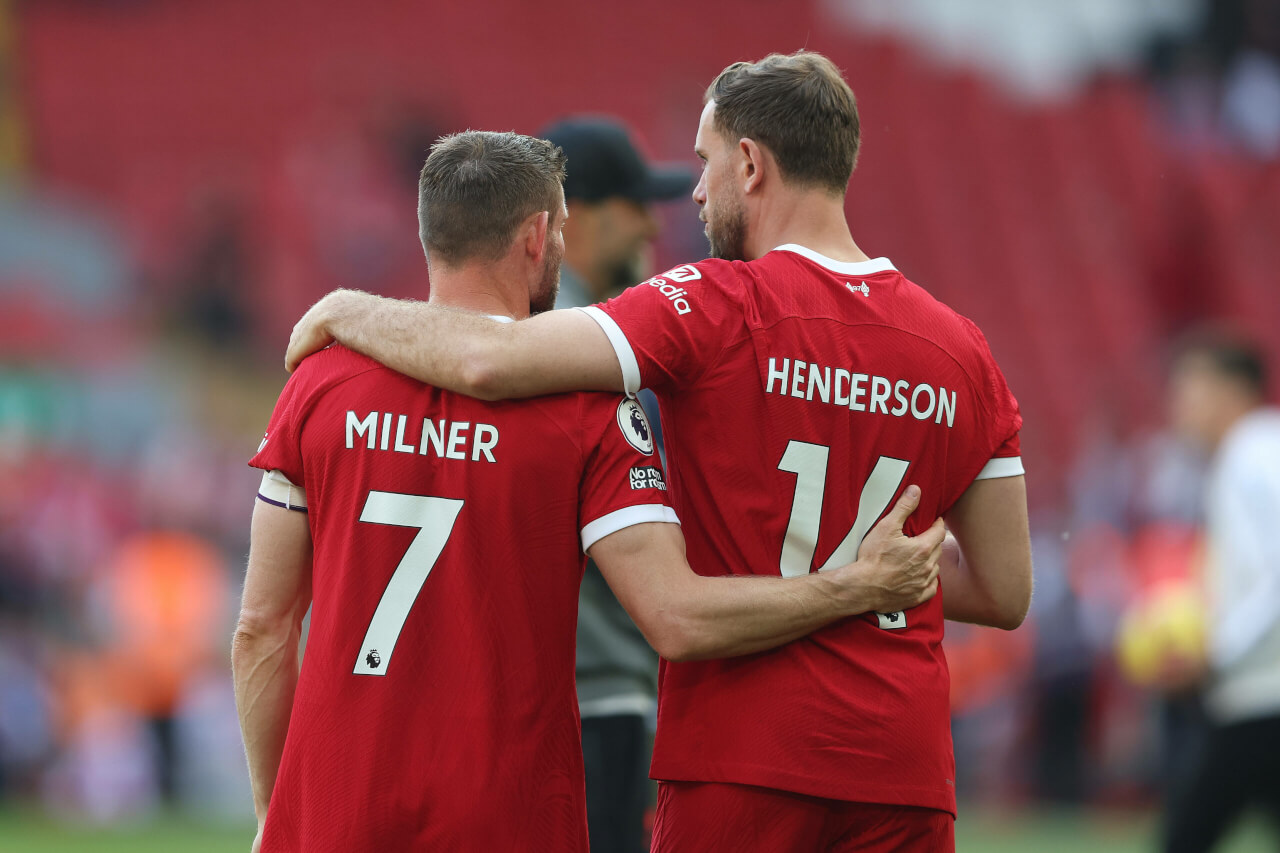 Teammates Hail James Milner as Liverpool's Unsung Hero
James Milner: What His Teammates Really Think
When you think of Liverpool's star-studded lineup, the player who immediately comes to mind might not be James Milner. Yet, speaking to his teammates as he makes his exit from the club; a different picture emerges.
A Relentless Engine in the Liverpool Machinery
"In a world of superstars, James Milner stands as a testament to hard work and relentless dedication," Jordan Henderson said.
Far from the glitz and glamour of his peers, Milner is renowned for his punctuality and discipline, the unflinching engine driving the Liverpool machine.
The focus on these attributes shouldn't be mistaken for an absence of skill. Milner has a work ethic second to none, but he couples it with a technical prowess that often "gets brushed under the carpet." It's this combination that has seen him play a crucial role in Liverpool's success on the pitch. His teammates regard him as a beacon of reliability who "will never let you down" – a player who consistently brings his A-game, whether in training or a Premier League match.

Leadership On and Off The Pitch
But Milner's influence extends far beyond the football field. The dressing room bears his imprint, with Milner often taking on the role of the 'punctuality police officer'. He is the invisible hand that sets the standard, leading by example.
Harvey Elliott shared, "He won't let you get away with it," demonstrating Milner's keen eye for detail and commitment to maintaining high standards.
What's even more captivating about Milner is the character behind the player. A rounded personality, he's known to spend his off-hours studying Spanish and practicing the piano – a testament to his balanced approach to life. This balance is key, as it allows him to "encourage everyone to express himself and give more."
Perhaps one of Milner's most significant contributions to Liverpool is his ability to bridge the gap between younger and older players. He works to foster an environment of open dialogue and mutual respect, nurturing a sense of unity within the team. It's this role that has seen him become the cornerstone of Liverpool's culture – one of "training, winning, and togetherness."
Milner's Legacy
These testimonials from teammates paint a vivid picture of the crucial role Milner has played over the years. They speak of his influence with respect and admiration, acknowledging the invaluable lessons they've learned from him.
As Joe Gomez summed it up, "All I can do is appreciate it. I hope he knows the sort of influence he's had on me."
When asked to describe Milner in one word, his teammates used words such as "relentless," "integral," "machine," and "legend." Pep Lijnders labels Milner 'a coach on the pitch" and Jürgen Klopp gushes with praise for a true 'setter of standards'. These words stand testament to his enduring legacy at Liverpool – a legacy of relentless dedication, unflinching discipline, and impactful leadership both on and off the pitch.
James Milner may not always make the headlines, but his contributions are integral to the machinery that propels Liverpool forward. He's the epitome of a team player, the legend whose influence is keenly felt but often understated. And for Liverpool, he's been more than just a player – he's been testament to a culture of success.