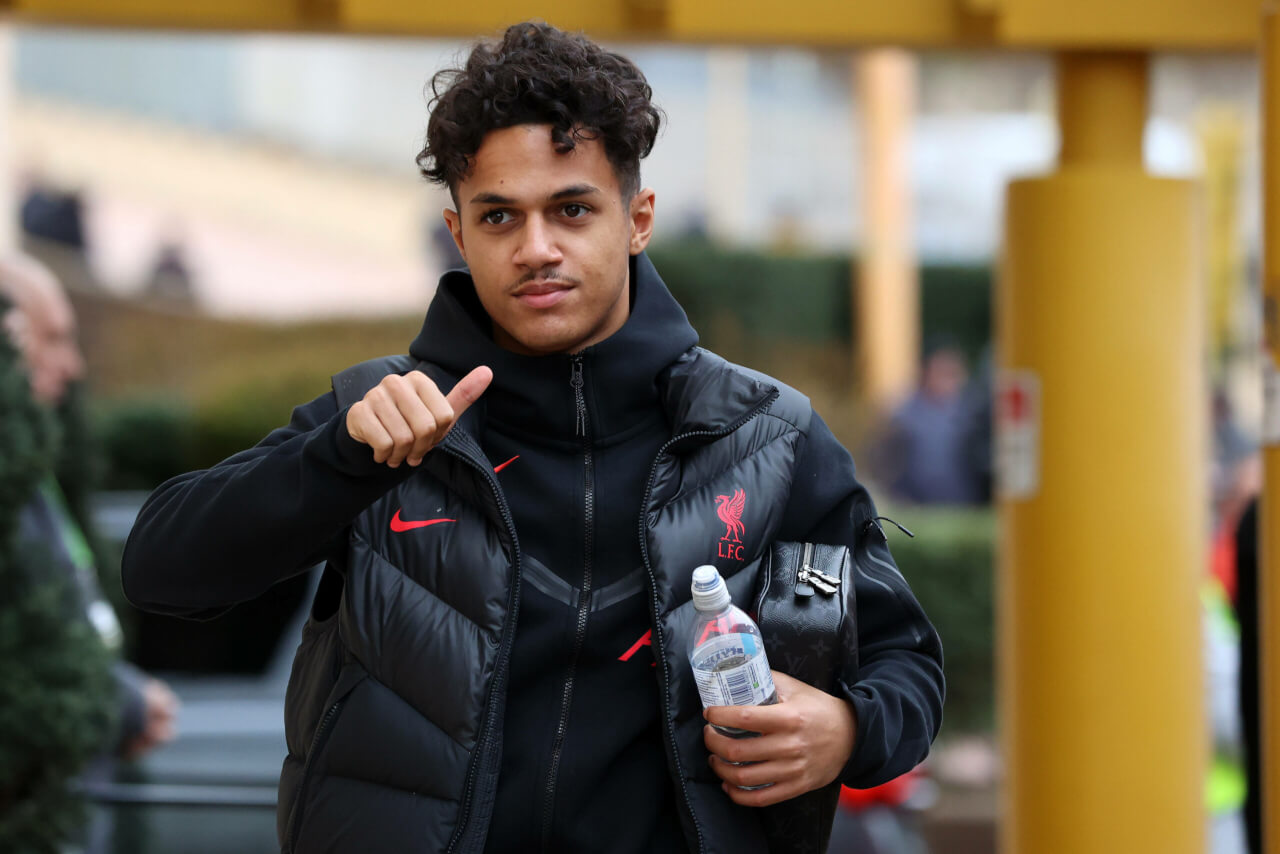 Liverpool in a Quandary Over Young Star's Future
Liverpool's Carvalho: Future Uncertain Amidst Loan and Permanent Transfer Talks
Liverpool's young talent, Fabio Carvalho, seems to be causing quite a stir in the football market as interest in the player ahead of the summer transfer window grows. Carvalho's future, however, seems to be up in the air, with Liverpool currently favouring a loan move over a permanent deal for the 20-year-old. Yet, the presence of a certain contract clause could shift this stance.
A Derisory Offer from RB Leipzig
As reported by Paul Joyce of The Times, RB Leipzig made a permanent offer for Carvalho, which was promptly rebuffed by Liverpool. The bid was viewed as "derisory", and club sources have been adamant in their intention to "listen to only loan proposals."
Rising Interest in Carvalho
Carvalho's considerable skills have garnered interest from other clubs such as West Ham, Brentford, and Burnley, who are exploring the possibility of temporary deals. Despite this, a permanent transfer seems to hold more appeal for Carvalho, as per David Lynch of Football Insider.

Liverpool are set on adopting a "hardline stance" on any bids for their No. 28. The club regards Carvalho as a "future starter", hence their reluctance to let go of the promising midfielder.
Potential Change of Stance
However, the introduction of a buy-back clause into the equation could lead Liverpool to reassess their standpoint on Carvalho's sale this summer. As Lynch reports, this idea has already been "tentatively discussed."
The Implication of a Buy-Back Clause
The implementation of a buy-back clause means Liverpool could have the opportunity to bring Carvalho back into their ranks in the future, for a fee pre-determined in the negotiation of his sale. This was the case when Rhian Brewster was signed by Sheffield United in 2020 and when Jordon Ibe and Brad Smith agreed to a double deal with Bournemouth in 2016.
However, Liverpool chose not to exercise their buy-back option in these instances, as the players didn't make the strides in their development that were expected. Yet, with Carvalho, the club might be more inclined to ensure value if he lives up to the high expectations set for him when he moved from Fulham to Anfield.
The Journey of Carvalho to Liverpool
Liverpool's first attempt to sign the Portuguese-born youngster occurred in the January transfer window in 2022. However, due to a snag in the paperwork, the deal didn't go through. Subsequently, a £7.7 million compensation fee was settled with Fulham ahead of the summer, with £2.7 million of that amount being performance-based add-ons.
In case a buying club agrees to a buy-back clause, it would certainly be much higher. This is based on the understanding that Liverpool would only want to trigger it if Carvalho blossomed into a top-level player.
As the situation stands, it appears likely that Carvalho might be leaving the club this summer. Whether that's on a permanent basis or not remains to be seen, and it is a decision that will no doubt be keenly observed by football fans and clubs alike.