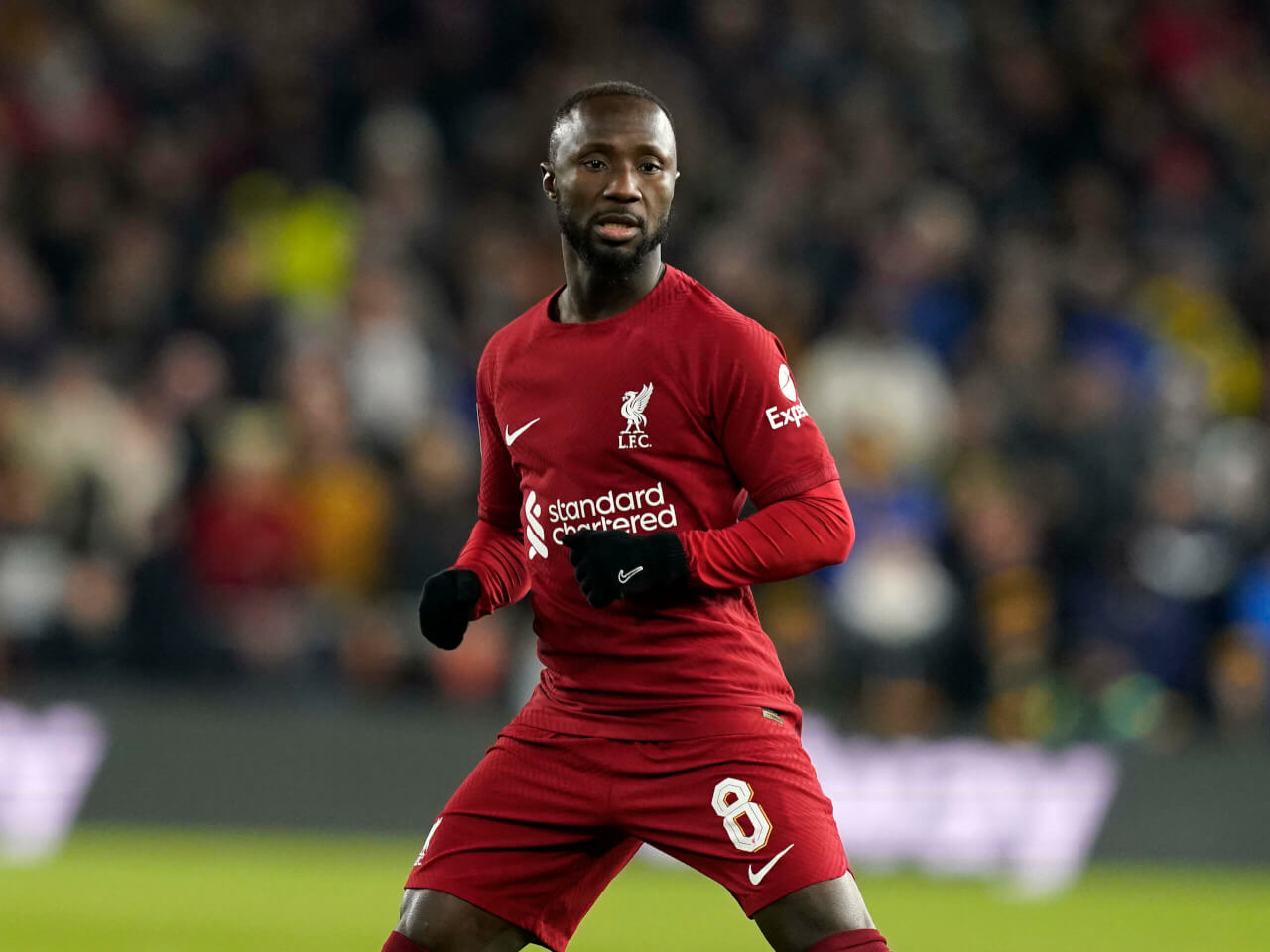 Keita Bids Adieu, Reminiscing Fond Liverpool Memories
Keita's Adieu: Fond Farewell to Liverpool FC and Its Fans
Naby Keita, the Guinean midfield powerhouse, wraps up his Liverpool journey on a high note, expressing heartfelt gratitude towards the club and its unwavering supporters. The past five years have been marred by persistent injuries for Keita, yet his connection with the club remains untarnished.
A Journey Riddled with Challenges
Keita's transfer to Liverpool from RB Leipzig in 2017, following a club-record deal, made headlines. The subsequent year saw him adorning the revered No. 8 shirt, previously worn by club legend Steven Gerrard. However, his time at Anfield was fraught with injuries, resulting in him starting only 77 games over a span of five years. The end of his contract signals the end of his Liverpool tenure, with no extension offered.
Bidding Adieu with a Touch of Scouse Sentiment
Despite the injuries and hardships, Keita reminisces his Merseyside days with much affection. His farewell tribute to Liverpool on his Instagram account exudes sincere appreciation for the time spent at this illustrious club.

In his tribute, the 28-year-old midfielder writes, "Hello LFC! It has been an outstanding time and experience to play for this very special club! I will always be thankful and proud to have shared so many great moments. Wishing good luck to my teammates, coaches, and staff for the future and upcoming. I never forget my Scouse people. See you soon! Naby Lad."
View this post on Instagram
This heartfelt note follows a somewhat subdued end to his final season at Liverpool, the last appearance of which saw him subbed off at half-time during the 0-0 draw against Crystal Palace. An ongoing injury limited his participation to only one match in the final 16 games.
Affectionate Tributes from the Liverpool Brotherhood
Regardless of his trials, Keita remained a cherished member of Jurgen Klopp's squad. Klopp, the Liverpool FC manager, considers him an important part of his successful tenure at the club. His departure saw several teammates paying their tributes. Andy Robertson, known for his vibrant sense of humour, added his own priceless response, stating, "Gonna miss slapping your head Naby!"
Notably, Virgil van Dijk, Jordan Henderson, Kostas Tsimikas, Adrian, and Xherdan Shaqiri were also among those expressing their farewells to Keita.
Despite the mixed fortunes during his tenure, Keita's pride in representing Liverpool FC remains undiminished. His heartfelt tribute is a testament to the unwavering bonds formed at the club. It serves as a reminder of how deeply the players appreciate the fans' support and the pride they take in wearing the Liverpool crest.