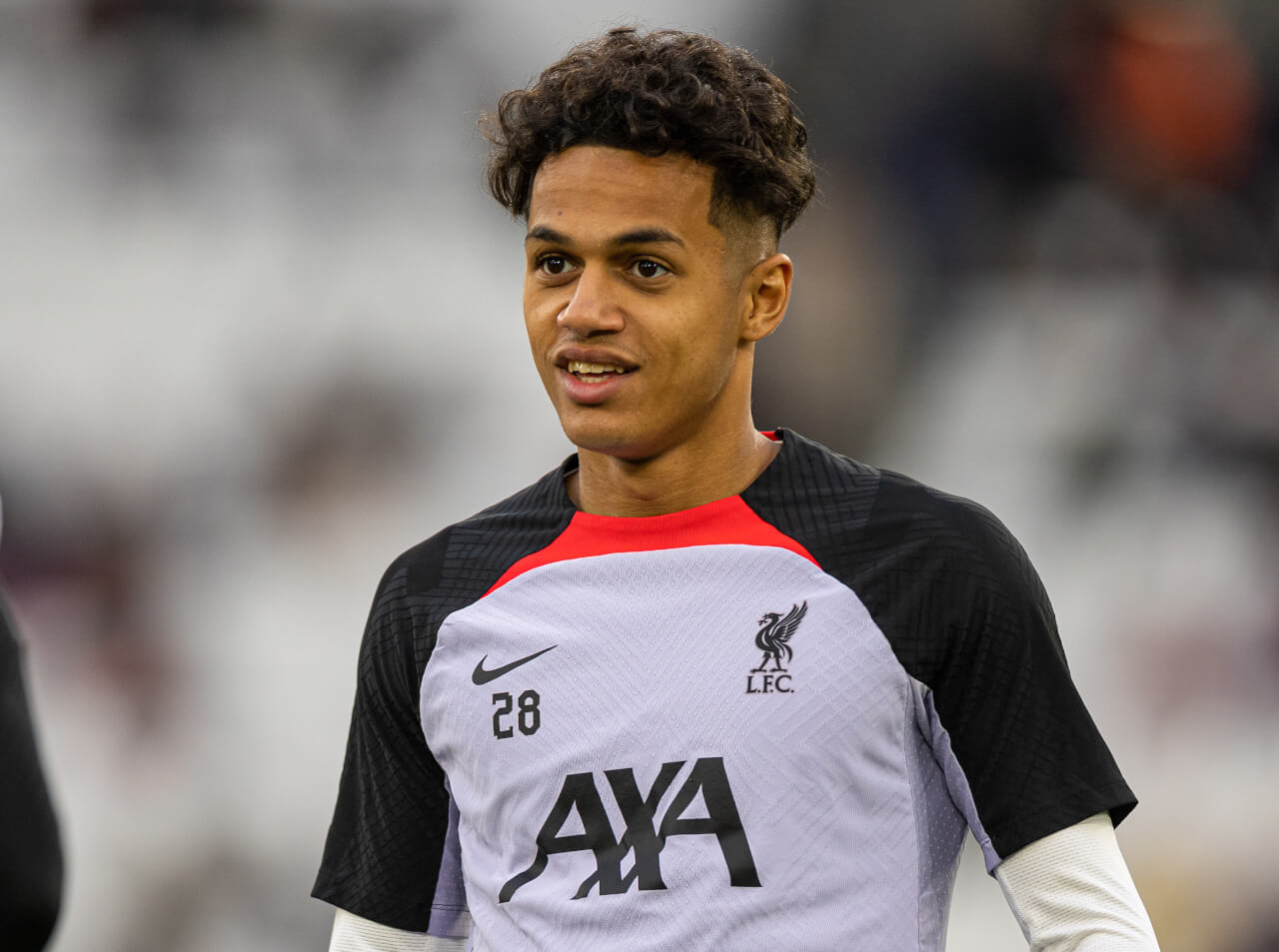 David Lynch Unpacks Carvalho's 'Delicate Situation' at Liverpool
Fabio Carvalho's Future at Liverpool: Insights from David Lynch
Fabio Carvalho and Liverpool: A Complex Situation
Despite a relatively quiet season for Fabio Carvalho, the Portuguese youngster finds himself in the midst of a complex situation at Liverpool, as discussed by renowned journalist David Lynch on today's edition of Anfield Index's Media Matters podcast. He spoke with Dave Davis about the current state of affairs regarding Carvalho's future at Anfield.
According to Lynch, Klopp has made it clear that Carvalho does not feature in his plans for the next season.
David Lynch: "Klopp has told Fabio that he's not in his plans for next season. That is guaranteed, no matter what happened sort of in the pre-season period."
Despite his evident talent, Lynch points out that Carvalho might struggle to find his place in the current Liverpool team.

"It's not very obvious where he fits into the team," Lynch states. "You could use him as that left-sided forward, but Liverpool are well-stocked there."
Not only is the forward position well-filled with players like Jota, Diaz, and Nunez, but Lynch also suggests that Carvalho might lack the physicality required to fit into the midfield.
Delicate Transfer Situation
Liverpool's ideal scenario would be to loan out the player, hoping he could develop and either make an impact on his return or be sold for a substantial amount. Yet, the player's perspective is equally important. Carvalho would ideally like to stay at Liverpool and play more regularly, but, as Lynch rightly notes, "neither of those options is really on the table."
Lynch suggests that a potential compromise could be a permanent move to a club that will look after Carvalho, coupled with a decent buy-back clause if he excels.
The challenge here, as Lynch explains, is a sort of "deadlock" over Carvalho's future.
"Nothing's really sort of moved on since I wrote that story. I think it's still sort of a bit of a deadlock."
There's also the consideration of whether a club would be willing to invest in a young player without the guarantee of a long-term return. From Carvalho's perspective, the uncertainty surrounding a loan, such as a change in management or style of play, can be risky.
The Wait Continues for Fabio
As things stand, Carvalho's future remains uncertain, with both the player and club needing to find a suitable solution that satisfies all parties.
Lynch: "Liverpool really are sort of reluctant to lose Fabio Carvalho on a permanent deal."
While the wait continues for a definitive decision on Carvalho's future at Liverpool, fans and pundits alike will be keeping a close eye on the situation. Despite the complications, Klopp's history of nurturing young talent gives hope that the right decision will be made for Carvalho's career.
With the transfer season now in full swing, the next few weeks promise to be a crucial period for Carvalho and Liverpool alike. Whatever the outcome, one thing is clear – Carvalho's situation is far from straightforward, and the resolution may well set the tone for Liverpool's summer transfer strategy.