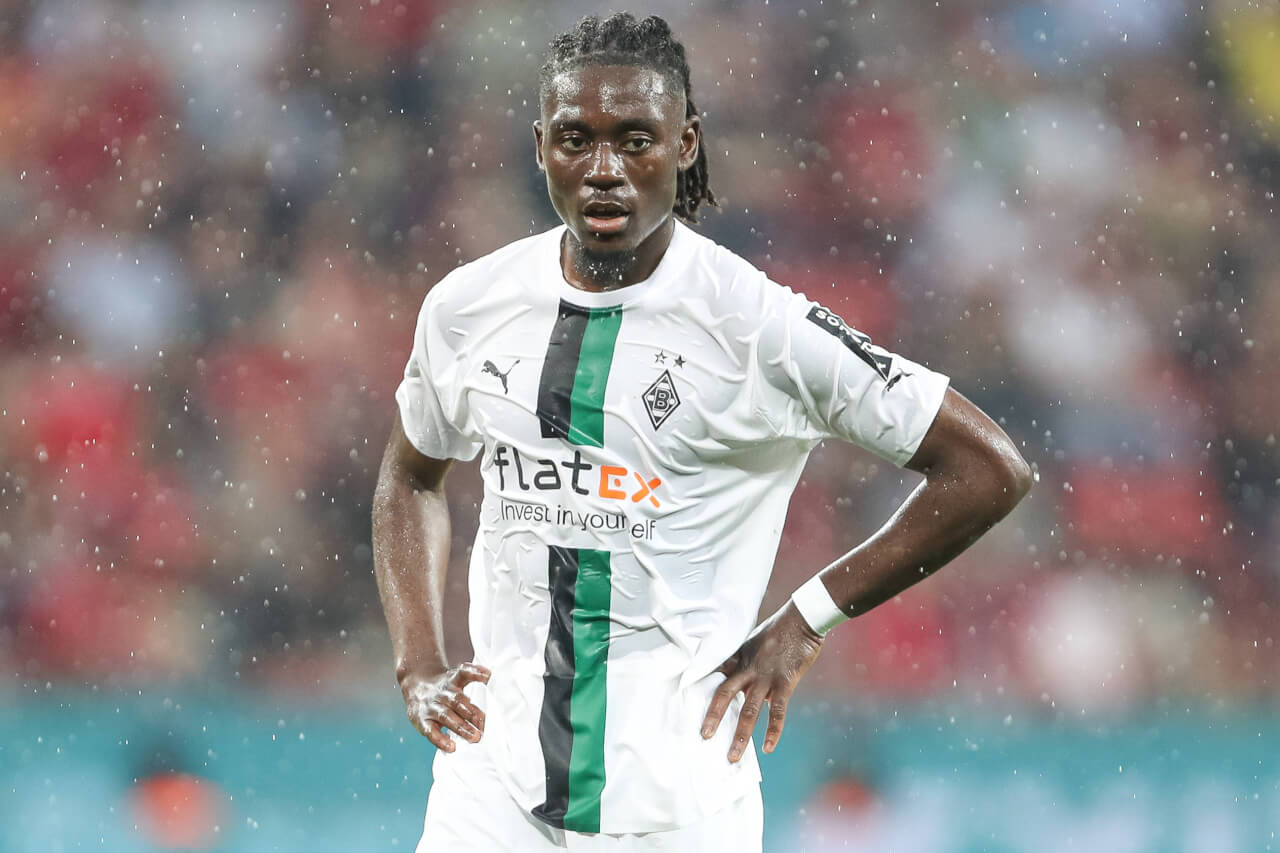 Liverpool Scouts Turn Attention to French Prodigy
The Liverpool FC Pursuit: Manu Kone's Potential Merseyside Move
At the heart of Europe's footballing discourse, a new narrative is shaping up – a story that involves Liverpool FC and young French sensation Manu Kone. As the whispers grow louder, it is evident that the English club is keen on weaving Kone into its red tapestry.
Manu Kone – A Budding Prodigy
Manu Kone, a 22-year-old French midfielder currently lighting up the field for Borussia Monchengladbach, is under Liverpool's magnifying glass. Reports from Germany suggest that the Merseyside giants have formally expressed interest in Kone, a player who has been turning heads with his youthful vigour and refined skill set. The vibrant midfielder's potential for versatility, as a deeper, box-to-box player, marks him as a valuable asset in Liverpool's playing scheme.
The Indicative Price Tag
Liverpool FC have been presented with an indicative price tag for this prospective transfer, and it seems to be within the ballpark of their expectations. Reliable sources suggest that Monchengladbach is willing to kickstart negotiations at around £35 million. In line with this, Fabrizio Romano, a well-known journalist, backed up the story, stating that "talks took place this week." Romano further elaborated that Kone "could be available" for a fee within the £30 million to £35 million range.

Liverpool are informed of price tag for Manu Koné as talks took place this week. French midfielder could be available for €35/40m, 'Gladbach are prepared to let him leave for that fee. 🚨🔴🇫🇷 #LFC

Reds working to complete Mac Allister deal, then Koné's also in the list. pic.twitter.com/AOBYP8yz32

— Fabrizio Romano (@FabrizioRomano) June 1, 2023
Gladbach's Standpoint
The economic dynamics of football clubs can often dictate transfer maneuvers. In this instance, Borussia Monchengladbach, requiring immediate financial infusion, are prepared to bid adieu to Kone for the aforementioned fee. It's becoming clear that Kone's departure from the German side is only a matter of time despite his contract extending till 2025, with an option for another year.
Liverpool's Transfer Machinery in Motion
Liverpool's transfer strategy, now under the watchful eyes of their new sporting director Jorg Schmadtke, appears to be gaining momentum. With Schmadtke's expertise in Bundesliga operations, Liverpool seems to be in a position to expedite negotiations. Intriguingly, enquiries about Kone happened even before Schmadtke's appointment, indicating a shift in Liverpool's focus from previous targets, such as Mason Mount.
French Connection: Kone and Thuram
There's a definite allure for French talent at Anfield, with Liverpool being reportedly interested in Khephren Thuram as well. Thuram, a robust presence in the midfield, has been plying his trade at OGC Nice, with the Reds said to have established contact with the French club over the past weeks. The interest in both Kone and Thuram highlights Liverpool's progressive transfer plans, with Kone likely to be the more cost-effective option.
The upcoming weeks are bound to bring more clarity in Liverpool's pursuit of Manu Kone. If the cards are played right, the Reds might just add another gem to their illustrious roster, boosting their competitive edge in the high-stakes world of Premier League football.