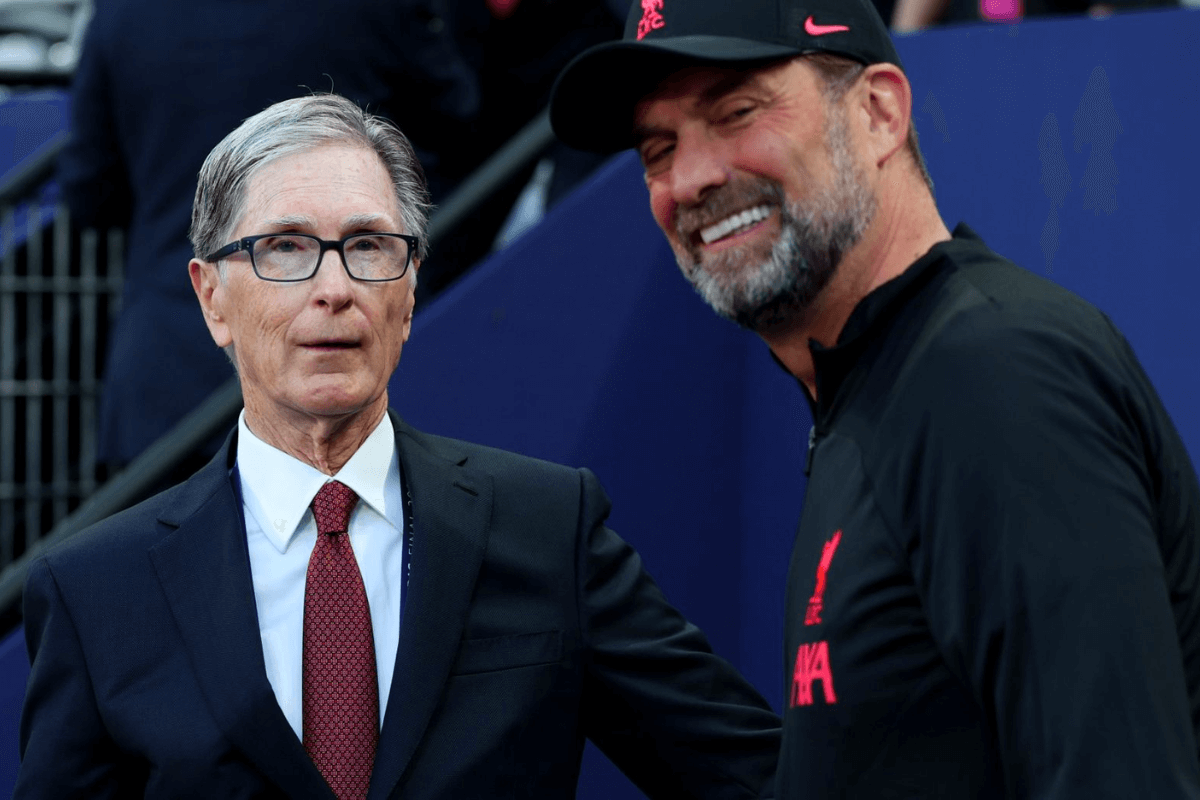 Why Jürgen Klopp Has Never Attacked the Lack of Spending
At some point in any level of football fandom, a fanbase will become disillusioned with both the club and its owners. Money is often the main cause for concern, with tight fisted owners seen as nothing more than rich groups who only a want to increase their personal wealth. With regards to Liverpool FC, there is no doubt that the overall ownership period of FSG has been a positive one. When you consider the fear of administration (and God knows what) under the former owner's, Hicks and Gillett, it would be very short sighted to consider our current Americans as anything other than a huge upgrade. What he has achieved under their stewardship (as respected and experienced sports owners) is now having a good and sustainable model. In the past (and present), we have seen cowboy club owners who have had neither the desire or the expertise to implement elite coordination. This last part may sound boring and limited, yet if done properly, it can achieve huge success. This is what FSG were able to deliver.
In the tenure of John Henry and co, both the Premier League and European Cups were regained, alongside both domestic cups. The stadium and a new training ground have been brought up to date, whilst our fiercest rivals have allowed much of their infrastructure to grow old and tired. We do not have the perfect ownership model, yet I would argue that such an entity is unlikely to exist. Of course, we would love the flamboyance and joy expressed by Wrexham's new owners, yet the influence of excited movie stars can never be something that will elevate them to our world class status. What we have in this instance, are prudent and measured directors who balance the strategic importance against all key decisions. What has perhaps happened in the most recent past, is allowing Jürgen Klopp far too much control over the off-field operations. The design and tiers that brought ultimate success, allowed for a world class Sporting Director to oversee and build the squad that best suited our German managers ideologies. There was not the need for continual and vast expenditure, though at some point the design and identity of our club started to mirror the Carrington training ground of Manchester United.
It got old and tired…

I've often wondered why our former Borussia Dortmund manager would so often defend his employers. The likes of Rafa Benitez would not hesitate to call out his bosses, if he felt he wasn't receiving the adequate backing. So why on earth would our current first team coach stand idly by, whilst his paymasters sat in their ivory towers, counting their money? The answer may be very simple, which would point to why he has remained steadfast in his loyalty. The famous bond he holds with his squad and unwillingness to regenerate those ranks, has meant that replacements never materialize, given the extension of this loyalty. I do not believe that our 55-year-old was given a massive war chest, however, I do not believe he may well have blocked any of Michael Edwards' attempts to replenish his beloved group. Somewhere within his reign, the stubborn nature of his actions caused implosion, culminating in a horror season we have just witnessed. The penny must have surely now dropped, with money suddenly readily available. Apparently, our rejuvenated manager will now be busy on the phone in this summer, eager to finally recruit what is so desperately needed.
If we are to spend somewhere close to £200m this summer (which I suspect we will), I sense it is a reaction more from the manager, than the ownership group which holds the purse strings.  Though there are no doubt reservations in bankrolling mass spending, I've no doubt that if push came to shove, then Jürgen would have been given the funds he demanded. This scenario leads me to the notion that funds was always available, just unspent and ignored. This is a manager which refused to accept the glaring deficiencies that were allowed to grow, blissfully unaware how ineffective some of his squad had become. With that, I see a reaction due to the current circumstances, alongside the reintroduction and backing of his principal overload, Mike Gordon.
It is with this theory, which has me convinced as to why the former Mainz manager never outed the lack of financial backing. What happened during the pandemic was understandable, with expenditure control implemented until everyone knew more how that period would unfold. In the multiple windows since, we have been lacklustre in recruitment, which is looking more and more due to the reluctance of our legendary first team manager.
Unlike many, I was reassured with that final day result (4-4 away to Saints), as it reminded everyone just how far away, we have fallen away. We must see a genuine change to our approach and a more hard-line attitude towards the players in regression. Sentiment should be saved for retirement, as for me, the continued success of Liverpool FC should always be about the next step forward, and the next trophy to be won.