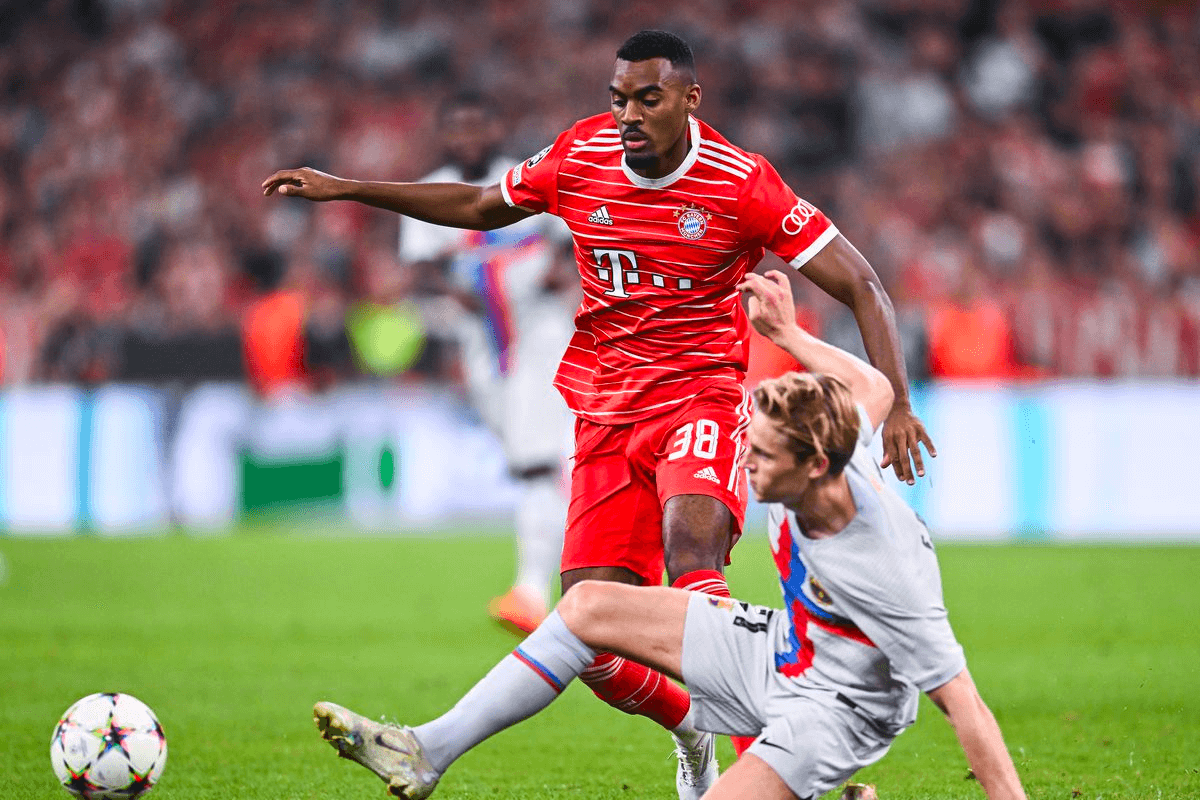 Ex-Bayern Director Backs LFC Strong Pursuit of Bundesliga Ace
Gravenberch – Still A Liverpool Target amid Bayern's Uncertainty?
Bayern Munich's young midfield maestro, Ryan Gravenberch, finds himself in the eye of the storm, amidst rumours of a possible exit after a solitary season in Bavaria. Acquired as part of an ambitious summer splurge under the now-departed sporting director Hasan "Brazzo" Salihamidžić, the former Ajax starlet has witnessed a season riddled with challenges and possible overtures from rival clubs.
Reschke's Prediction: Liverpool in the Driving Seat?
According to Michael Reschke, ex-technical director at Bayern Munich, it's Jürgen Klopp's Liverpool who are emerging as the front-runners in this unfolding transfer saga.

"Liverpool are interested in him. They really want to have him," Reschke divulged during a recent interview for Die Bayern-Woche.
He further added, "That speaks for the quality of the player."
The allure of Anfield could be all the more captivating for Gravenberch, who may fancy being an integral part of Klopp's ongoing midfield reconstruction.
Michael Reschke says Liverpool are 'determined' to sign Gravenberch: "Liverpool are interested in him. They really want to have him. That speaks for the quality of the player" [@kerry_hau, Die Bayern-Woche] pic.twitter.com/vxivX2dlTp

— Bayern & Germany (@iMiaSanMia) May 18, 2023
Tuchel's Trust in Gravenberch
Interestingly, Thomas Tuchel, Bayern Munich's current manager, entrusted Gravenberch with a pivotal starting role during their title-deciding Bundesliga match. Further attesting to his faith in the youngster, Tuchel sidelined Leon Goretzka, a substitute, only 14 minutes into play, choosing instead to keep Gravenberch at the heart of the action.
But questions remain regarding Gravenberch's standing in Tuchel's squad and whether this gesture of trust is sufficient to convince the sought-after talent to commit to a future in Bavaria. With the persistent 4-2-3-1 formation, Gravenberch would have to spar with Goretzka and others, such as incoming talent Konrad Laimer from Leipzig.
Should Liverpool decide to swoop in for Gravenberch, the implications of his year at Bayern Munich – encompassing only three starts and 576 minutes of league play – on his market value would become a riveting subplot.
This gripping tale, first reported by the German publication Die Bayern-Woche, continues to unfurl, keeping Bayern Munich, Liverpool, and indeed, Ryan Gravenberch, under the transfer spotlight.