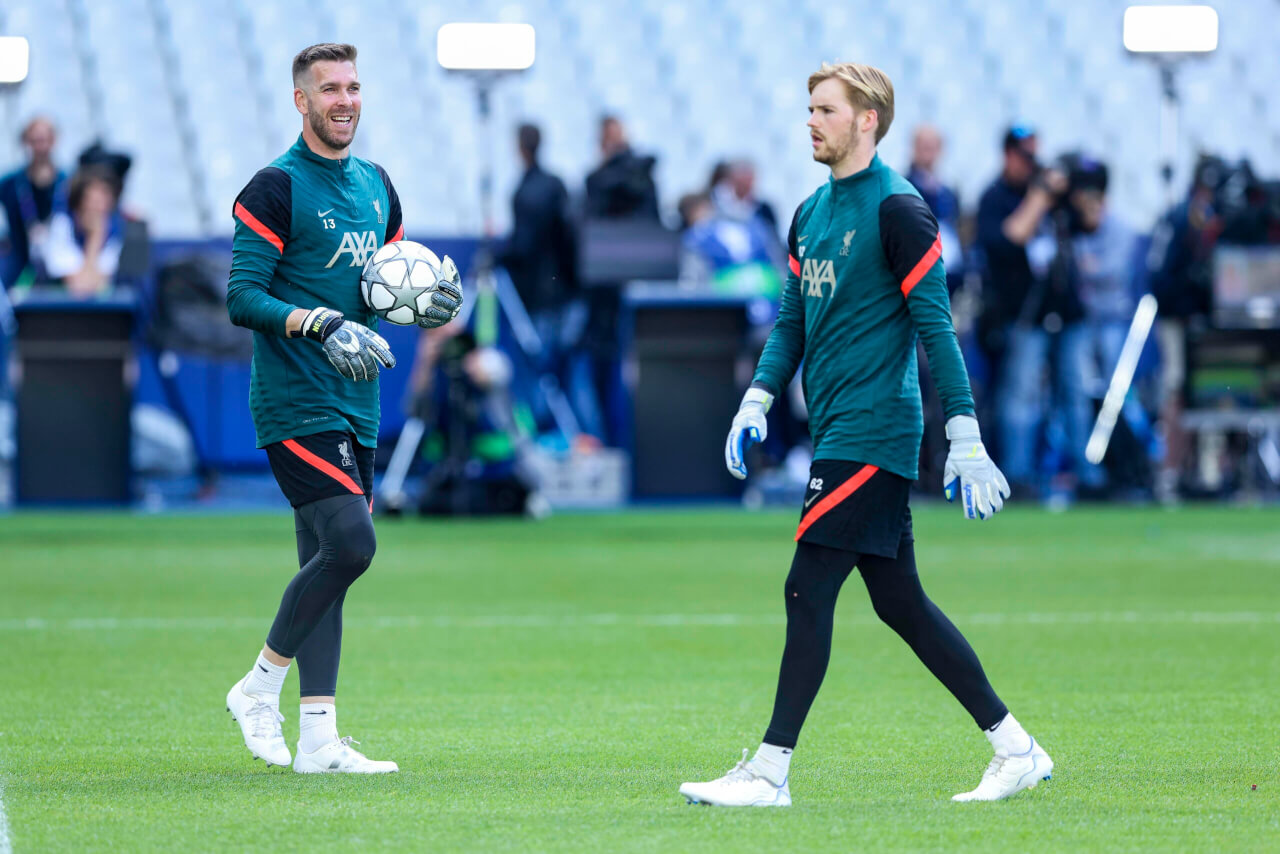 Liverpool FC Keeper Poised to Extend Anfield Stay
Adrian's Red Roots: A Commitment to Liverpool FC Solidified
Seasoned Spanish goalkeeper Adrian looks set to continue his Anfield journey, confirming his intent to renew his Liverpool FC contract, extending his stay with the Premier League giants. An integral part of Jurgen Klopp's set-up, Adrian's importance to the squad extends far beyond the pitch.
Not a Word on Departure
Amidst Liverpool's recent announcements concerning Roberto Firmino, James Milner, Naby Keita, and Alex Oxlade-Chamberlain's imminent departures this summer, it was notable that Adrian's name wasn't listed among them. The oversight wasn't accidental; instead, it signifies the ongoing dialogue about a contract extension for the seasoned goalkeeper, whose current agreement with Liverpool runs its course the same day as those of his departing colleagues.
An Imminent Agreement
Jurgen Klopp, Liverpool's gaffer, gave a nod towards these developments during a media interaction last month, stating that he had a "rather good feeling" about reaching an agreement. Adrian reciprocated this sentiment during a chat with The Athletic's James Pearce. He elaborated on the excellent relationship he shares with Klopp and the club, affirming that talks regarding a contract renewal were close to concluding.

"We've been in talks, and we're really close, I have a great relationship with the manager and the club."
The Third Man: The Mindset of a Substitute Goalkeeper
While every player naturally craves more game time, Adrian understands his position in Liverpool's squad and acknowledges the importance of maintaining a high-quality, committed team ready to give their all on the training ground and when called upon during matches. This clarity of role and responsibility is particularly relevant with increasing speculation over Caoimhin Kelleher's future at the club.
Despite Adrian's potential contract extension, it's unlikely that his position in the goalkeeper pecking order would change, with him likely to continue as the third choice. This unique role, a curious enigma to outsiders, is more than just being a substitute, as Adrian revealed.
"You have to have the mindset of a number one goalkeeper. If you feel like you're the number two or the number three, then you're in trouble, to be honest," he explained, "The motivation and commitment have to be at the highest level, understanding that players have different roles."
Adrian likens this understanding and adaptation to a significant life change. "It's like being single and then getting married and needing to adapt," he stated.
A Summer of Decisions
In the grand scheme of things, Adrian is unlikely to be the only Liverpool player to renew his contract this summer. Important decisions need to be made regarding the futures of Joel Matip and Thiago, who are both entering the final year of their current contracts.
Trent Alexander-Arnold is also on the roster whose contract terms expire in 2025, meaning that discussions are expected to occur with the dynamic right-back. Adrian's own journey and commitment to Liverpool may serve as an influential reference point during these crucial dialogues.