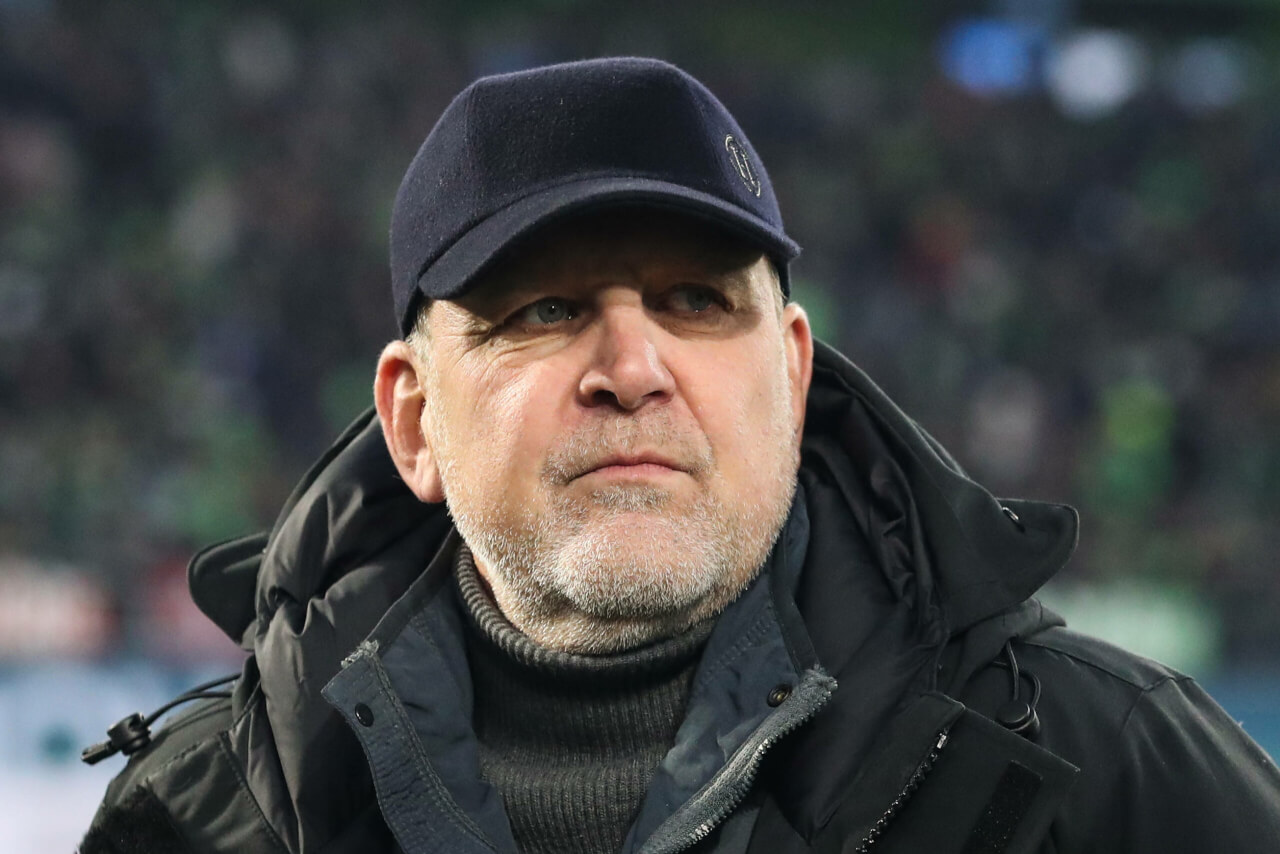 Kone's Potential Liverpool Move: The Schmadtke Connection
In the swirling world of football, connections often grease the wheels of player transfers. Liverpool's newly appointed Sporting Director, Jorg Schmadtke, may possess the golden threads that could land the promising Manu Kone in the Reds' lap.
A Divisive Figure with Indispensable Connections
Schmadtke, a name that carries a certain divisiveness in his German homeland, now dons the Liverpool mantle. His arrival at Anfield, following an illustrious yet controversial spell at Wolfsburg, could prove crucial for the Reds in the upcoming transfer season. Known for his outspoken character, the 59-year-old often found himself at loggerheads with those he collaborated with during his tenure in Germany.
However, as we delve into Liverpool's latest transfer objectives, the importance of these relationships comes to the fore. Reports from SPORT BILD suggest Kone, the 22-year-old midfield dynamo, is a coveted target for the Merseyside giants this summer.

Schmadtke's Silver Lining: A Potential Kone Coup?
Interestingly, as reported by Kicker, Schmadtke's son, Nils, is expected to assume the mantle of Sporting Director at Borussia Monchengladbach. This appointment places him in a commanding position during a crucial transfer window for Gladbach, which recently lost key players such as Lars Stindl, Marcus Thuram, and Ramy Bensebaini to free agency.
The departure of Kone, a rising star from Gladbach, seems imminent and could make for intriguing discourse between the Schmadtke duo. As such, a Liverpool move for Kone would hardly come as a surprise, courtesy of these familial ties.
A Shake-up in the Reds' Midfield
Amidst this potential tug of war for Kone, it's worth mentioning that Jurgen Klopp's close associate, Daniel Farke, has recently departed from his managerial role at Gladbach.
As for Kone, the touted price tag of £35 million could be seen as a prudent investment, considering Liverpool's intent to revamp their midfield. However, Kone isn't the only midfield maestro catching the Reds' attention. Names like Alexis Mac Allister of Brighton, Khephren Thuram of OGC Nice and Ryan Gravenberch of Bayern Munich are also on their radar.
In the end, the defining factors in this jigsaw of transfers could be the shared understanding between Liverpool and Gladbach's transfer tacticians. The Schmadtke connection could potentially ease a deal, giving the Reds a much-needed advantage in their pursuit of Kone.
A summer of interesting shake-ups and surprises may well be on the cards as the familiar dance of the transfer window approaches.