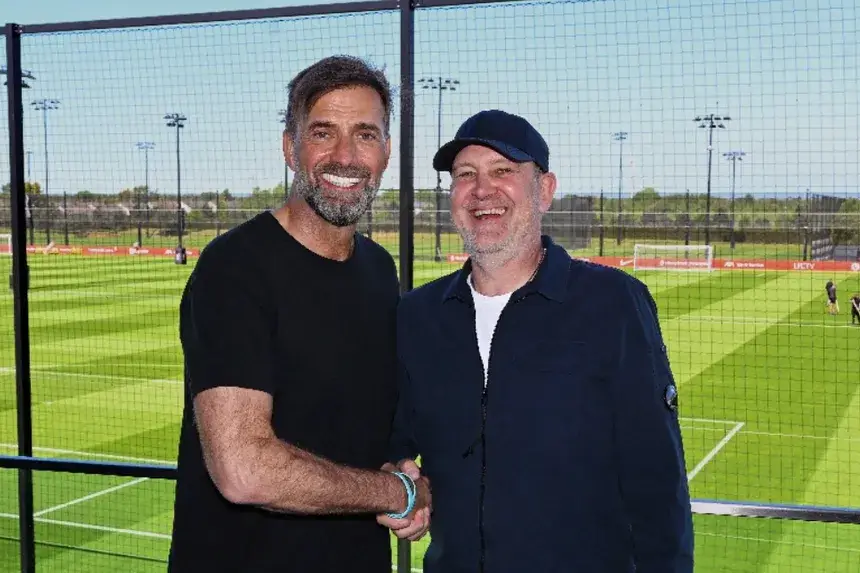 The Hidden Factor Shaping Liverpool's Transfer Decisions
Liverpool's Homegrown Player Dilemma
Insights and Implications for the Upcoming Transfer Window
Building a successful football squad requires meticulous planning. That task becomes even more complex when considering the restrictions posed by the Premier League's homegrown rule, introduced in 2008. This rule necessitates that Premier League teams must maintain a minimum number of players who have either graduated from the club's own youth academy or another English side's academy. Liverpool currently appears to be grappling with this very rule as it heads into the summer transfer window.
Premier League Homegrown Rule: A Quick Recap
For a comprehensive understanding, it's crucial to note that the Premier League mandates that every team must submit a maximum 25-man squad list at the end of each transfer window. From this list, eight players must meet the 'Homegrown Player Rule' criteria, effectively capping the club's non-homegrown players at 17.

This rule defines a homegrown player as someone "who, irrespective of nationality or age, has been registered with any FA-affiliated club for at least three years before their 21st birthday (or the end of the season during which they turn 21)".
For a club with fewer than eight homegrown players, the maximum squad size proportionally decreases. For instance, a club with six homegrown players can only name a 23-man squad.
Clubs can, however, supplement their squad with an unlimited number of under-21 players. For the 2023-24 Premier League campaign, these players will have been born on or after January 1, 2002.
Liverpool's Homegrown Conundrum
A look at Liverpool's squad composition for the 2021-22 season reveals the crux of their homegrown dilemma. They named a 24-man Premier League squad, becoming the only team to reach the 17-player cap for non-homegrown players.
Over the summer, they added Darwin Nunez, Arthur Melo, Fabio Carvalho, and Calvin Ramsay to their roster, while losing Sadio Mane, Divock Origi, and Takumi Minamino. This reduced their squad size down to 23.
Liverpool's seven homegrown players in the 2021-22 season were: Caoimhin Kelleher, Joe Gomez, Trent Alexander-Arnold, Nathaniel Phillips, Jordan Henderson, James Milner, and Alex Oxlade-Chamberlain. Their inclusion allowed Liverpool to acquire Cody Gakpo in January and restore their squad to 24 players, including 17 non-homegrown players.
The Challenge Ahead
This summer poses a significant challenge for Liverpool. The departures of Arthur, Roberto Firmino, and Naby Keita will create vacancies in non-homegrown spots, while the exits of Milner and Oxlade-Chamberlain will reduce the homegrown tally to five.
The promotion of Curtis Jones from under-21 to the homegrown category will boost this tally, provided the club retains Kelleher and Phillips. However, if they leave, Liverpool's homegrown contingent falls to four, limiting Liverpool to a 21-man squad unless they sign a homegrown player.
The Premier League's homegrown rule isn't simply a matter of box-ticking. It requires a strategic approach where homegrown players must be capable of making a significant contribution to the team.
This dilemma has fueled transfer targets such as Jude Bellingham and Mason Mount. Although Liverpool withdrew from
The UEFA Variance
During Jurgen Klopp's reign, Liverpool has had to adhere to Champions League squad regulations. The rules resemble those of the Premier League, reserving eight squad places for 'locally trained' players. In UEFA's case, at least four players must be club-trained, while the other four can be association-trained.
Interestingly, Liverpool's last European squad included three club-trained and five association-trained players, though only four of these count towards the eight-player quota. Here, a 'homegrown' player effectively occupies a non-homegrown player spot. Yet, when it comes to the Europa League, they have to adhere to the same rules.
While Liverpool possesses plenty of quality in the squad, a spate of injuries might significantly alter perceptions. Internal solutions such as Tyler Morton and Conor Bradley might mitigate the situation, but a revamp in midfield and addressing other pitch areas might force the club into difficult decisions if they cannot secure players fitting the required criteria.
In conclusion, Liverpool certainly has a homegrown-player conundrum on its hands. While the transfer window provides an opportunity to bolster the squad, the homegrown rule certainly complicates the equation. It will be fascinating to see how Liverpool tackles this challenge in the coming months.