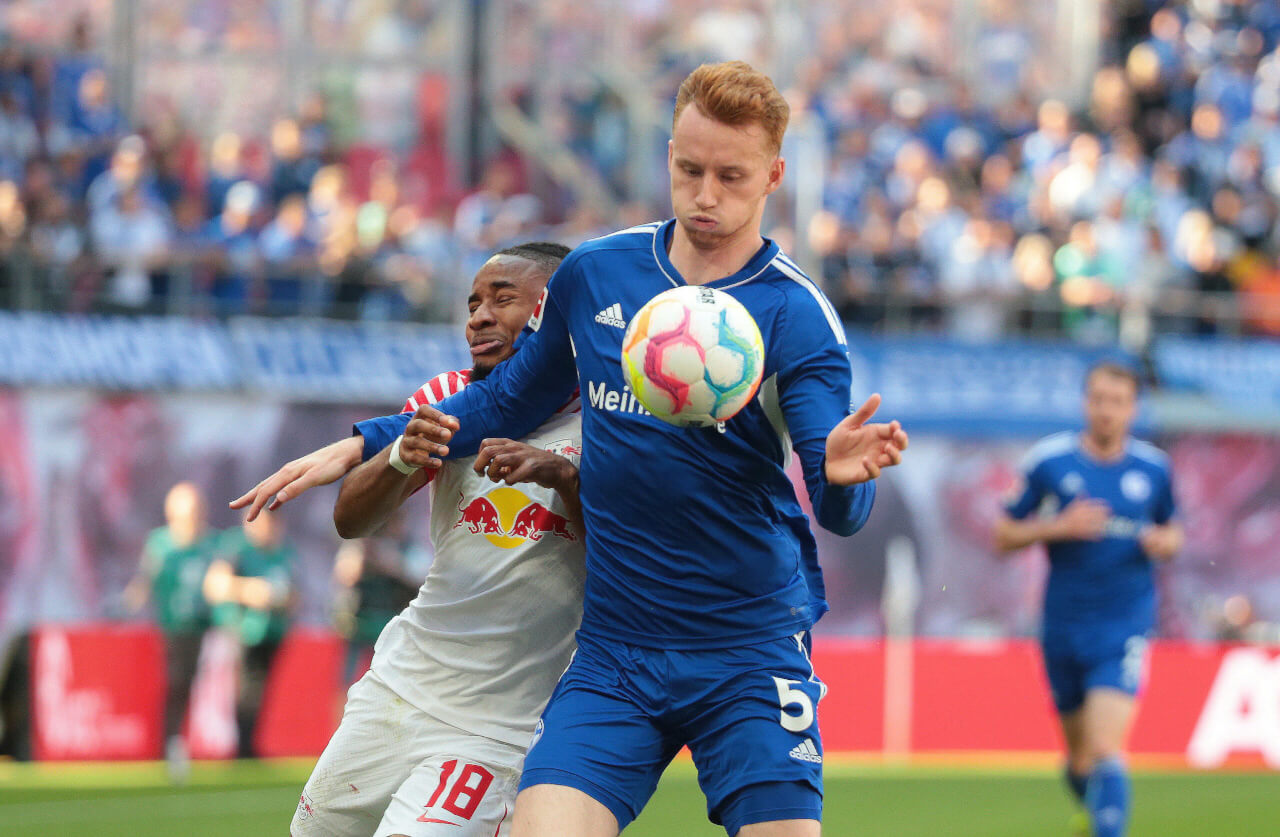 German Club in Pursuit of Another Liverpool Loan Deal
Schalke Eyes Another Loan Deal for Liverpool's Sepp van den Berg
Despite a truncated season due to a significant ankle injury, Sepp van den Berg's performance at Schalke has left a mark. The German club is now in talks to extend the young player's loan for another term.
Van den Berg's Journey to Schalke
Van den Berg's journey to the German club was filled with promise after a notable stint with Preston in the preceding season. However, the 2022/23 campaign only saw him take to the pitch in Schalke's colours on nine occasions. A severe ankle injury caused the 21-year-old Dutchman to miss five months of gameplay. His eventual return in the Bundesliga's last five matches of the season could not prevent the club's relegation.
Building on Prior Reports
In May, rumours suggested that Schalke had a keen interest in extending Van den Berg's loan into the second season. These reports have now been substantiated by Schalke's Sporting Director, Andre Hechelmann. Speaking to Voetbal International, Hechelmann confirmed, "We are talking to him and his advisor." This discussion followed a heartfelt thank you message from the defender to the club and its fans.

Reading Between the Lines
The absence of any hints in Van den Berg's post about returning to aid the club's promotion bid the following season didn't go unnoticed. Yet, Schalke interpreted the message "more as a thank you" than a goodbye. The report from Voetbal revealed that the 21-year-old has not dismissed the idea of returning to the Veltins-Arena next season. This is consistent with Van den Berg's earlier assertion of being "definitely open to staying."
Liverpool's Role
Liverpool will undoubtedly have a significant role in the decision-making process. The Reds will bear in mind that a permanent deal with Schalke isn't currently viable due to the club's financial woes, worsened by their relegation.
Van den Berg's Contract and Status
Van den Berg remains under contract with Liverpool until 2026. The young Dutchman can now be categorised as a 'homegrown' player. This potentially beneficial situation might prompt Liverpool to consider naming him as their fifth-choice centre-back.
The Balancing Act
However, the decision isn't as straightforward. Factors such as Van den Berg's ongoing development need to be taken into consideration. The centre-back is less likely to secure regular playtime at Anfield, a privilege he might enjoy while on loan. It is evident that Schalke are keen on providing him with this opportunity. The scales are delicately balanced, and only time will reveal where Van den Berg's future lies.