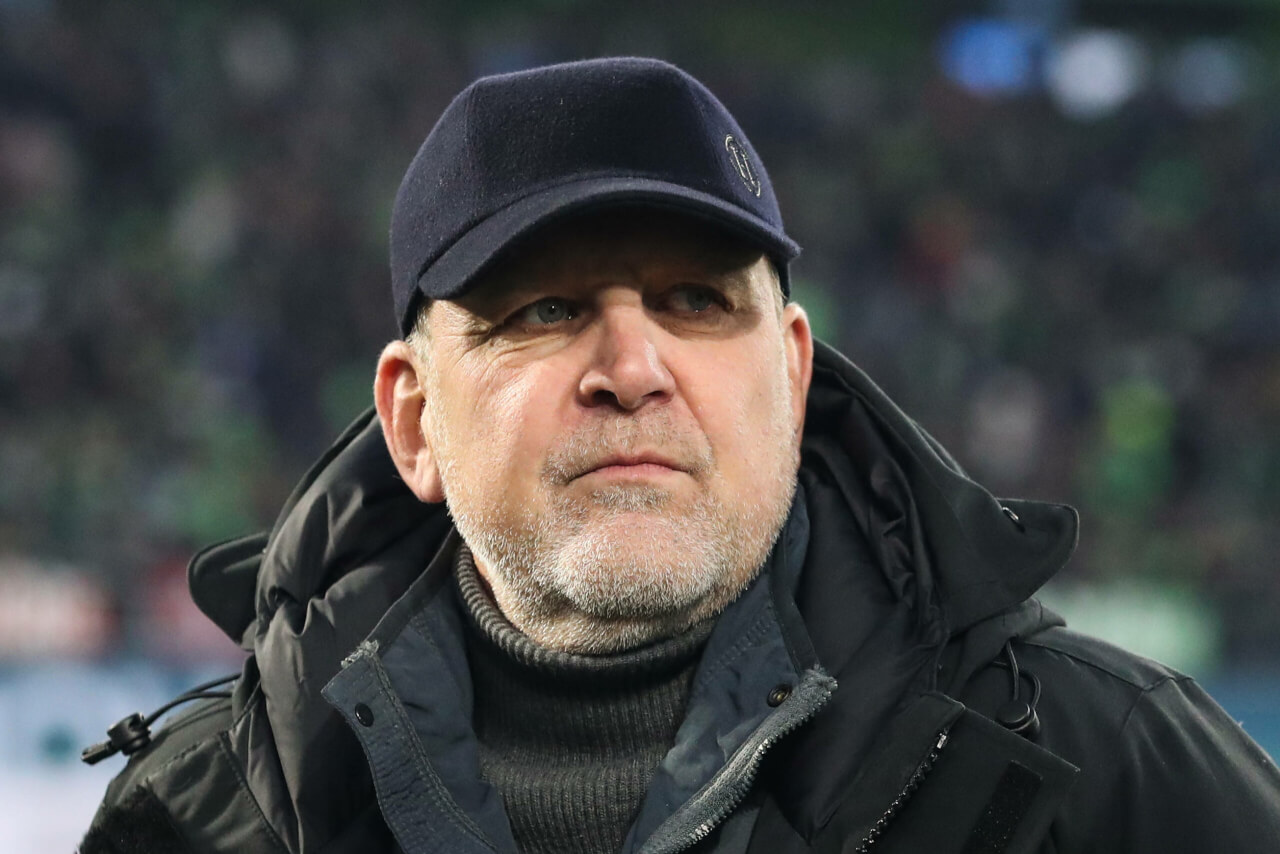 The Role of Jorg Schmadtke and Why We Are Linked with So Many Players
The Role of Jorg Schmadtke and Why We Are Linked with So Many Players
When Michael Edwards was overseeing the recruitment of Liverpool Football Club, it allowed Jürgen Klopp the perfect Sporting Directorship which built him a squad that would win everything on offer. The analytical pursuit of undervalued players created a team that should have won multiple Premier League titles, if not for the staggering sports washing undertaken by Manchester City. The constant pressure to compete with the most fraudulent team in the history of sport took its toll, with the need to consistently hit almost 100 points of the maximum 114 on offer at the season's outset. Every layer had to be aligned with perfection and world class coordination, from upper the Anfield hierarchy down to the training ground. With masterful planning and coaching, the world of football was briefly ascended, with a clear position as the greatest team on the planet.
Then, Edwards decided to leave.

With a mass turnover of the squad needed, it now appears that Edwards' role may have become untenable. Loyalty began to override logic for Klopp, as the squad began to age out. With a role designed to engineer continual growth and sustainability of the assets, I suspect a big German blocker forced the hand of our former Sporting Director. Julian Ward was then ushered in as a successor, someone who would probably not rock the boat and adhere to the plans of his first team manager. Big lists seemed to fall away, with only one name given for each position of interest. When Jude Bellingham became an unattainable recruit last summer, we walked away and waited. He was the man that would have replaced the captain in our starting eleven, who has endured another horrible season of form. When Aurélien Tchouaméni chose Real Madrid over an Anfield move, we had no second choice, no steps had been taken to secure a secondary target, which meant our middle ground regeneration came to nothing. I imagine that if Darwin had chosen to head to United last summer, then we would have simply carried over with what was already in house.
We had a plan for one player per position of need last summer, with no groundwork carried out in case the desired moves never materialized. I believe our manager to be most at fault, with a stubborn desire to only move for those few names he truly wanted. Julian Ward perhaps showed his lack of knowledge in being the front man in recruitment and negotiations, which saw him fail in his one and only summer as Liverpool's director of football. The mistakes that were highlighted last year appear to have recognized, especially with the short-term appointment of Jorg Schmadtke. I believe the scouting department has delivered a long list of names for each position of interest, with initial steps taken with each club to make sure any faltering deals can be sidestepped for the next. Negotiations with opposing directors can be made a lot easier to navigate, if you are able to present another deal that would allow you to walk away. There would be no need to bluff, as it would give extra leverage in terms of agreeing favourable terms for the reds. This is where the summer appointment of a renowned ball breaking DOF is vital, as he can now walk into multiple rooms with the door already ajar. To close multiple deals takes strength and experience. The short-term contract (3 – 6 months supposedly) means he has to perform well, if he is to become a permanent fixture at Liverpool. To be the footballing overlord at one of Europe's biggest clubs must be something he cannot turn down, therefore, I see this moment and his expected performance (in signing players), to be a joyful watch.
If you look at the five key areas of need, there is clear evidence of us being linked with multiple bodies in every situation.
Left Centre Back
Joško Gvardiol
Levi Colwill
Gonçalo Inácio
Right Back
Jules Koundé
Jurrien Timber
Tyler Adams (Trent Hybrid alternative)
Defensive Midfield
Moisés Caicedo
Manuel Ugarte
Roméo Lavia
Left Central Midfielder
Alexis Mac Allister
Mason Mount
Ryan Gravenberch
Right Central Midfielder 
Jude Bellingham
Khéphren Thuram
Manu Koné
That is three players for each slot, who have all had fair gossip sections containing their names recently. I believe this is a summer where we are covering all bases and can play selling clubs off against each other, in order to obtain the best possible deal. Too much is needed and critical to our squad's progression. I just hope the former VfL Wolfsburg director is the man for the job, as it is evidently a very big one.
Jorg Schmadtke signs with Liverpool ✅

1️⃣ First day on the job and Liverpool is linked to top class talents like Khephren Thuram and Manu Kone pic.twitter.com/giScOMmgjr

— Anything Liverpool (@AnythingLFC_) May 30, 2023
Steven Smith