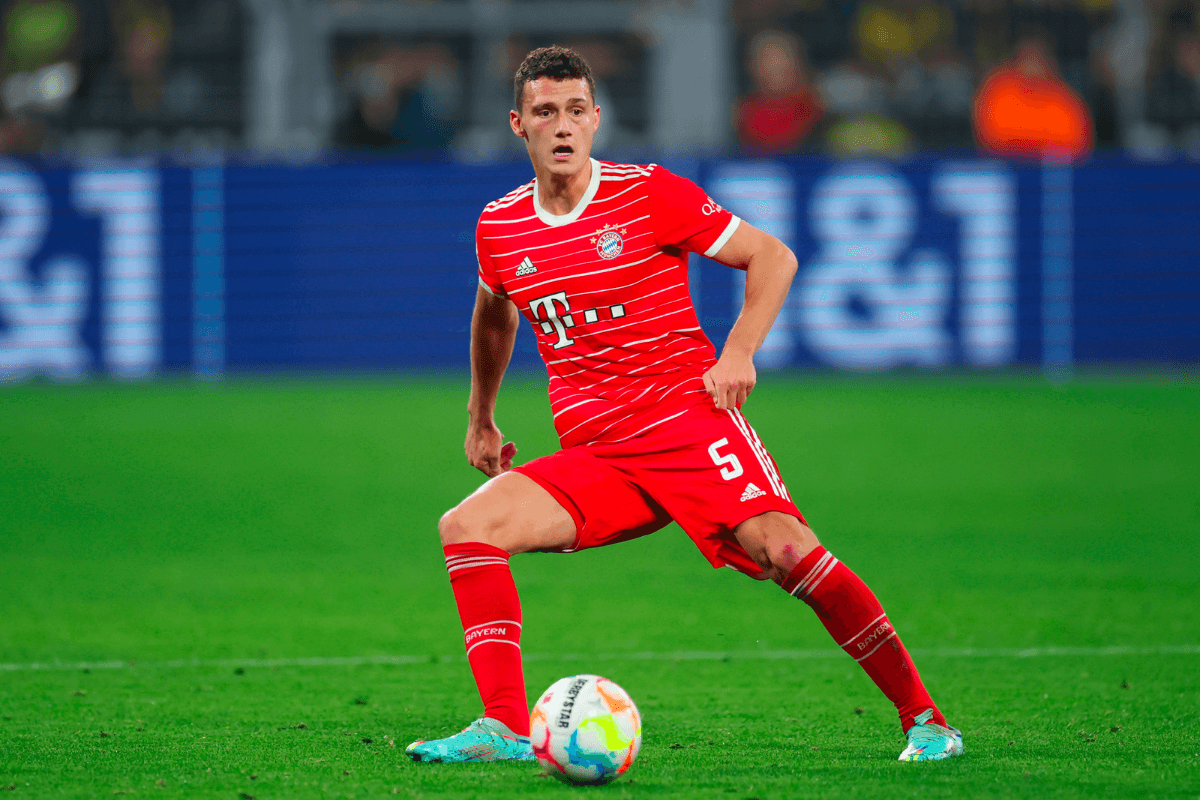 Could Benjamin Pavard Be the Joël Matip Replacement?
It seems that with every passing day, the alterations and evolution of our system of play is becoming a little clearer. With Trent Alexander Arnold now being tasked into a hybrid role between central midfield and fullback (in the close season), it appears there may still some tinkering in the set-up of the team. With a new Sporting Director installed, Jorg Schmadtke will now be busying himself through the summer months, trying to recruit the players that could benefit the next phase of Jürgen Klopp's vison.
Though I am hopeful that Joe Gomez can be reinvigorated into that RCB / RB option, it may well prove that another poor season could result in his last at Anfield. If we were to lose Ibrahima Konaté for any lengthy spell (with Joël Matip likely to be sold on this summer), it would only leave the former Charlton defender as his direct replacement in the starting eleven. As we have seen in recent years, leaving ourselves short of coverage is a costly decision to undertake. With that, I'm hopeful that with our popular Cameroonian set to depart, one more established defender is brought in to further add to our under-fire squad.
On the left-hand side, it does appear that we have finally zeroed in on two new players. Micky van de Ven and Gonçalo Inácio seem like the two most likely targets, one of which will give more power and pace to the left side of our new back three. This alternative would see Andy Robertson become more of a backup and definitive left back option, whenever a back four was deployed. Once again, it leaves Kostas as another man that could be let go this summer, due to an even less involved role. The departure of two figures within the defensive ranks means two incoming players are a must. You could even argue that Trent's migration into midfield has seen the backline ranks diminished by another body, even if that group is now predominantly a back three unit.

The fact remains, that Klopp is a back four manager who could decide to drop back into that rear-guard on a regular basis. Though I regard Joe Gomez as a fine defensive option at fullback, I do worry whether he is able to replicate his past form in a back three.  With a trio of centre backs patrolling the width and half of a pitch, performance and organisation of our defensive block are critical. Fundamentally, our 26-year-old ticks all the boxes as an outside RCB / RB hybrid. The issue is whether his peak is beyond him and whether the injuries have had a detrimental effect on both his body and his mind. With high line defending and blink of an eye decision making crucial to our success, it's impossible to truly ascertain the full extent of his bounce-back-ability, after some serious injuries and long spells out of the team. With that, it makes one of the reds latest links an intriguing one to look at.
Benjamin Pavard
Age – 27-years old (DOB 28/03/1996)
Current club – Bayern Munich
Nationality – French
Height – 6ft 1inch
Weight – 81kg
Appearances & goals – 276 goals / 15 assists
Total minutes played – 22,503
International caps & goals – 48 games / 3 goals
Transfermarkt value – €35m
This is a player that has played in a back four and back three in regular stretches, throughout an impressive and silverware laden career. As a central defender, he has played 109 games in his career, whereas 146 games have been played out at right back. This makes him the perfect model of what is required, with our German manager loving the adaptations of his players. With 43 games played this season, he has operated 23 times in the middle and on 20 occasions at right back. The regularity of his game time for both elite club and elite nation, points to his undeniable pedigree. The issue has always been the same though, that he isn't quite elite in either position and is often regarded as the safe option for any manager selecting him.
With a mere 12 months remaining on his current contract, it could be that a move away this summer would suit both FC Bayern, and the former Stuttgart defender. Despite having a season that saw them win the Bundesliga, it was also a campaign that saw former manager, Julian Nagelsmann, sacked in mid-season, before Oliver Khan was removed as CEO moments after the league was secured. The regeneration of various European clubs is evident right now, which often sees high profile assets looking for their next move. Though Pavard may not suit the direction of his new manager, Thomas Tuchel, his versatility within a back three could well prove ideal for another German manager.
Whilst expect key personnel to be incoming over the next couple of months, there still needs to be specific recruitments that hold top level experience. If Matip were to leave this summer, the £30m signing of a World Cup winning defender could prove a masterful piece of business. Not everyone we sign can be marquee or electric, however, it may just be that Benjamin Pavard offers the perfect reliability to a team that is about to evolve.
This is a deal I see as 50/50, in terms of likeliness. If were to come to fruition, I would be very happy to have a proven and experienced player of high regard, brought in amongst a plethora of young midfielders. With the first confirmed signing as yet to be unbeliever, it does make for an interesting summer of gossip.
Liverpool listed as 'confirmed option' for Bayern's Benjamin Pavard #LFCFamily #YNWA #LFC https://t.co/QjqmgUh3ek

— The Red Half (@redhalf) June 3, 2023