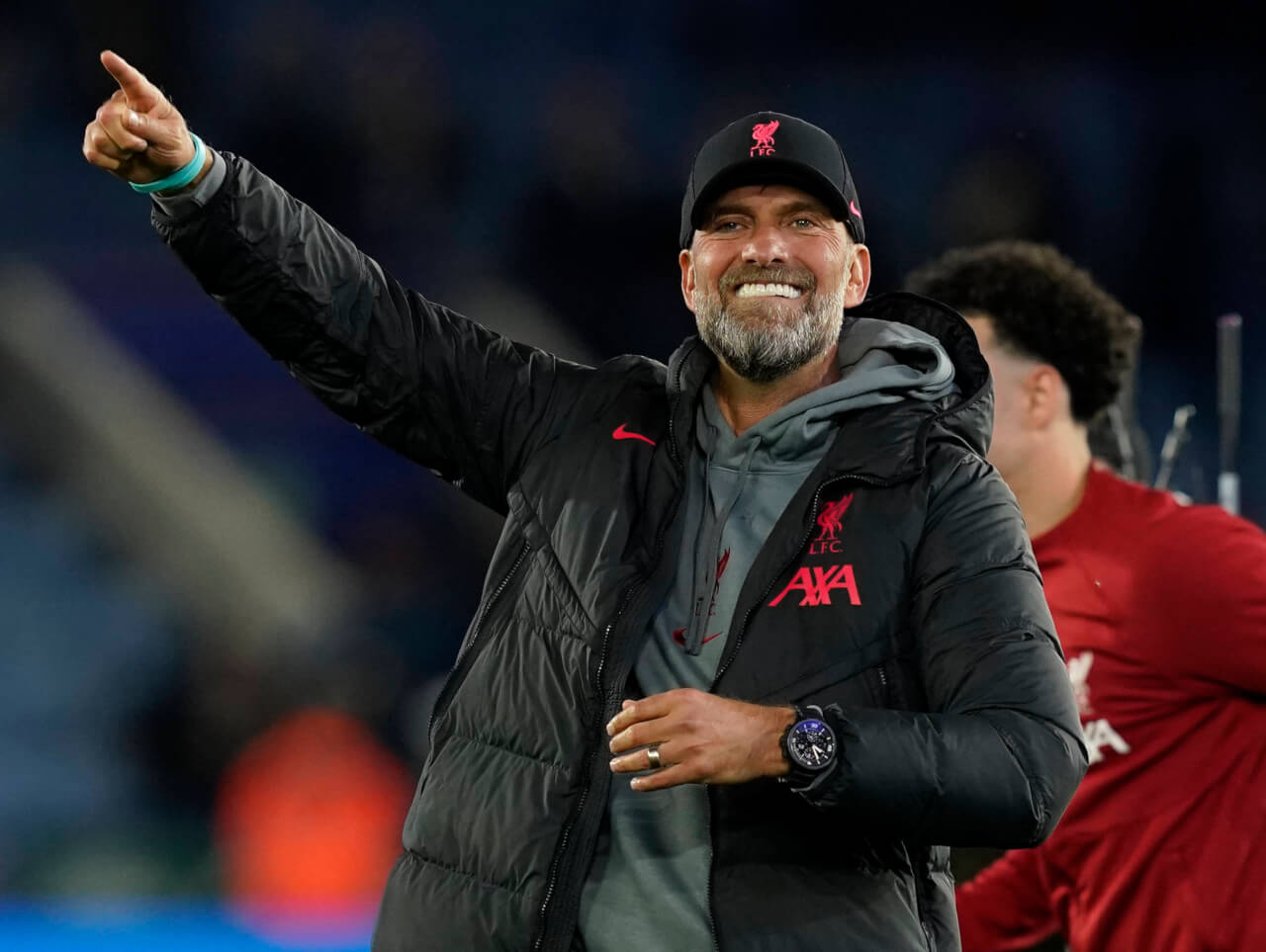 How This New System Could Thrive Under Klopp's Reinvention
Only managers that have risen to the level of world class have ever really imprinted their ideals on what we continue to view in modern football today. In terms of Arrigo Sacchi, it was he who really took this style of counter pressing to a truly elite level, through the Serie A of the 1980's. His AC Milan side became an Italian powerhouse, with a style of play which absolutely influenced an emerging Jürgen Klopp. The dominance and aggression of play continued when Sacchi departed the San Siro, however, Fabio Capello was able to continue and even grow his own version of Milan to truly historic levels. Through the 1970's in the Eredivisie, the strong domestic teams (and the national side) were groups who embraced this particular approach to football, with legendary careers built around the success of ambitious patterns of play. 
It would perhaps be Ralf Rangnick who most imprinted the Bundesliga version of the gegenpressing system onto the current Liverpool manager. His methods and love of the game became an infectious topic for so many managers we see thriving today (Thomas Tuchel & Julian Nagelsmann), all of which hold the former RB Leipzig manager in the highest of esteem.

"If you look at the Bundesliga, more than half of the 18 coaches have not had a significant professional career, but rather started to develop their methodological skills in youth football." These were the words of Rangnick, who is as famous for his bespoke temperament as his tactical bravery. His journeyman career never saw him reach the elite levels that his ideologies demanded, perhaps due to that personality. The former Manchester United Director had demands (throughout his coaching career) which were never lost on those that he influenced, with a certain quote from Klopp more that stating his respect for the man. Rangnick "one of the best, if not the best German coach." 
In terms of the formations of various teams throughout the years, it seems to deliver varying incarnations in continuing cycles. Most managers will stand firmly by their beliefs, even if a deteriorating system of play becomes clear to everyone else. We have seen world class managers such as José Mourinho, Arsene Wenger, and Louis van Gaal, drop from superhuman levels to mere mortals, based upon their inability to adjust to the ever-changing tactical landscape. For more illustration on the old Ajax system, see the graphic by Dave Hendrick below.
What we are seeing right now, is a Liverpool team that was once perfectly suited to their past identity, under the stewardship of their current manager. The forceful attitude and gegenpressing style of play was implemented, with a raft of recruits carefully identified to ensure close to perfection in the set up. Both The Premier League and Champions League were won, only shortly after a top six finish was questionable. Our former Borussia Dortmund head coach altered the trajectory of this club, with the help of an elite Sporting Director and recruitment team. What we are seeing now is perhaps a new identity emerging, one that only suits a select few squad members as well as new raft of Liverpool players.
With this new 3-4-3 system, many saw a coach frantically searching, before stumbling across something that suddenly worked when all else was failing. How we got to this new formation is irrelevant to me, as it is only how we fine tune and build upon the new structure that matters most. I am unhappy with anything short of a title challenge and expect this group (and this manager) to be challenging every year. I do not want another stuttering campaign, which is why I hope that new signings are being targeted for arrival at the outset of the next transfer window. The new iteration of 3-4-3 has parallels with some of the former greats listed above, which is no coincidence. My hope and desire are to see our two-time Bundesliga winner take something from each of his managerial idols, so that a new variation of football strategy can be created. In twenty years, I'll want to be able to look back at how this transition period was nothing more than the first steps towards greatness and immortality. We are fighting a battle against Manchester City, who have continued to cheat their way to tainted silverware. Even as I write this, I have seen that they have taken a 1-0 lead in the opening minute of the FA Cup final, against their Manchester rivals, United. Despite that notification making me chuckle (I am not watching those two play), it is still abundantly clear that sanctions are needed. I believe the final closure of this season's games will see some movement there, which is something I can see align with our revival.
Channeling Louis Van Gaal.

I'm very much liking the idea of this.

Trent running the show from deep. Kone and Thuram dominating the middle of the park, Alexis orchestrating between the lines.

It compares well with Van Gaal's incredible Ajax team. pic.twitter.com/wZVw5BuCjB

— Dave Hendrick (@MrTwoFooted) June 1, 2023
Relentless gegenpressing, Ajax system similarities, new blood, renewed vigour, and overwhelming support from our fabulous fan base, are critical to how we proceed. It takes a lot for me to remain disheartened, which has me grasping not for what Klopp may fail to do, but how he can rise and reclaim what was once his. This is a story that has our manager on the mat, whereby Pep Guardiola arrogantly walks around him, believing his club (with no support) earns more that Real Madrid. Though Klopp let go of the reigns for a minute or two, I just cannot see anything other than a full-blown fight back and our ascendancy back to the top of the game.
How that plays out, we will have to wait and see. I merely choose to believe our sleeping giant is once again awake, with an intent to unleash some tactical madness on everyone that has doubted him.