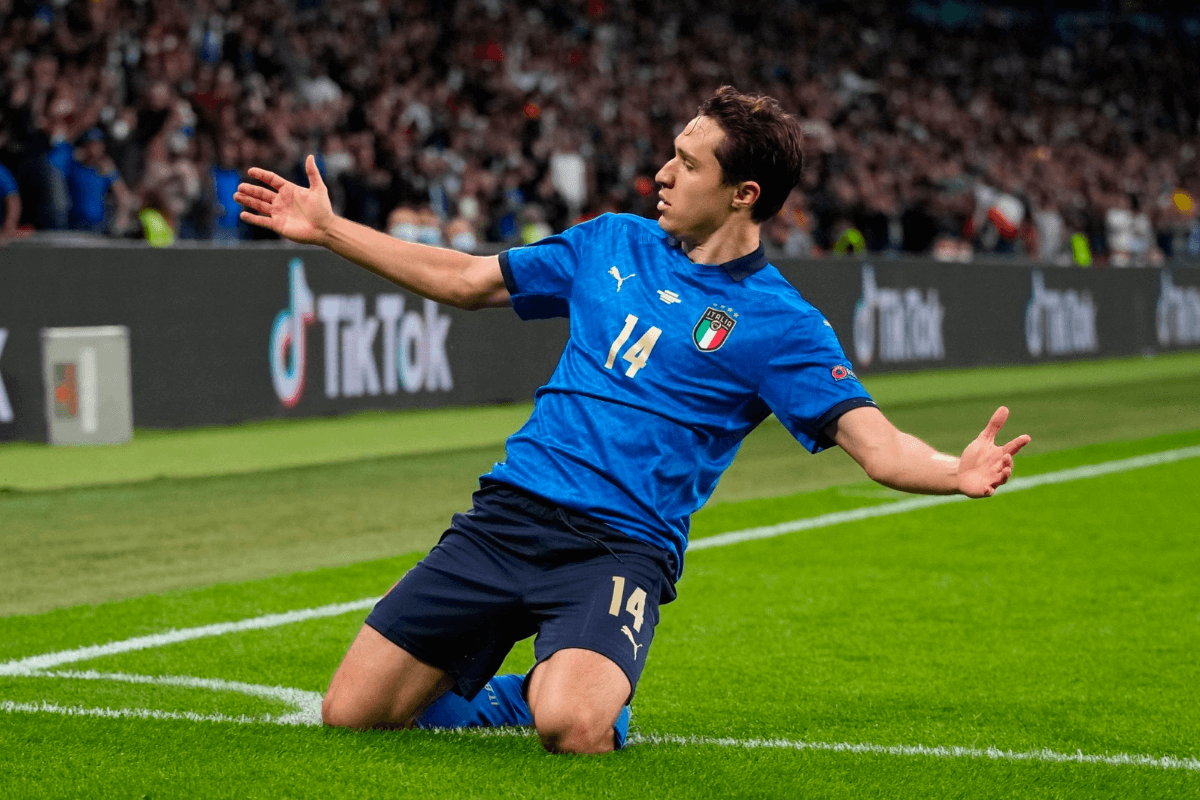 Scouting Report: Liverpool Target Juventus' Federico Chiesa
What do you get when you cross a famous player who had a famous father, a team in turmoil, a historical transfer link and the summer transfer window? Random, strange links and it won't be the last one of the summer. The forward line certainly isn't the priority for the Reds right now, but in this scouting report we look at links that have resurfaced and as per yesterday's chip paper, could well be thrown out with the smallest pinch of salt that maybe lurking behind.
What's Been Said?
Historically, you'd have said a lot about Liverpool's interest in Federico Chiesa last summer before Darwin Nunez arrived at Anfield. Due to Juventus's issues, Corriere Dello Sport in Italy has claimed that Liverpool are among the interested parties keeping an eye on the Italian attacker this summer as he maybe on the move. La Gazzetta Dello Sport has also claimed that Juventus would be happy to sell the 25 year-old to either Bayern or Liverpool for the right price.

What Does He Bring?
A wealth of experience, Chiesa has 40 international caps to his name having been part of the successful Italy team that won the European Championships at Wembley. Able to play on both wings whilst preferring the left side, the Genova native is famed for his dribbling and crossing ability. Additionally, his grit and determination to press and win the ball back have made him standout for some time. There are question marks after a serious injury, but the pedigree and desire is in zero doubt.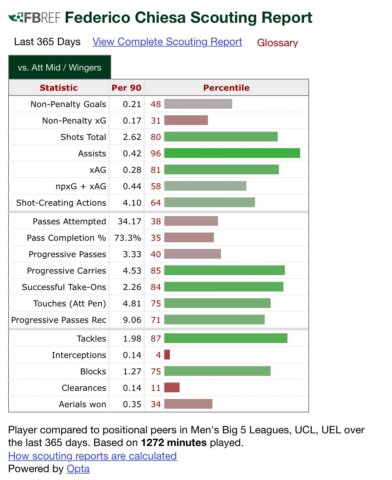 Stats and Info
On the back of serious injury that's kept him out for some time, Chiesa has limped off a number of times this campaign and went to Austria to see a knee specialist in March. This limited him to 1483 minutes in all competitions with a moderate return of four goals and six assists. His contract in Turin runs until 2025 whilst Capology.com put his wages at over €178,000 per week, which it's hard to see many clubs matching or improving. His assist per 90 and tackles stand out but it's such a small sample size to work with.
Price Tag and Realistic
The rumours suggest the price tag will be around £30 million and there will be many who'll think it's worth a punt at that so to speak. However, the factors in the other column outweigh it. Chiesa's injury history and recent problems, combined with his high wages make it appear highly unlikely. Forward is well down the list of Jurgen Klopp's priorities and with five other senior forwards and a huge wage demand, it's very difficult to see. You should never rule anything out completely but this appears close to that.