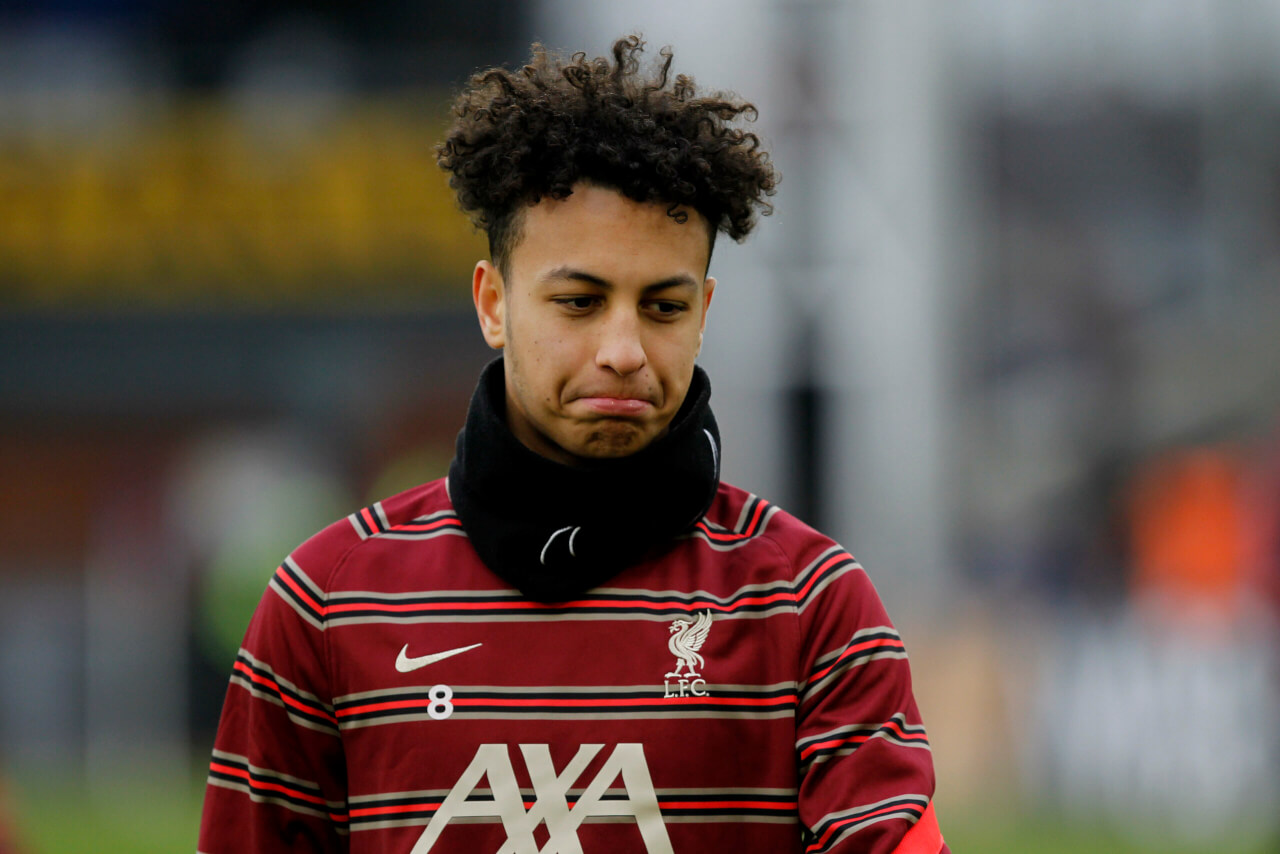 Road to Recovery: Liverpool Prodigy's 16-Month Battle
Kaide Gordon's Return: Navigating the Journey Through a Complex Injury
A 16-month absence from the football pitch is an eternity, especially for a young, promising talent like Liverpool's Kaide Gordon. The talented winger has been on an extensive rehabilitation journey following a complex pelvic injury, and there are now signs of a positive outcome on the horizon.
The Road to Recovery
Gordon's last competitive match saw him in action against Leeds under-21s in February 2022. The fixture ended in a 3-0 defeat, just a day after he had graced the first-team bench. Since that time, a series of growth-related injuries have challenged the young prodigy, ensuring he remains in the shadows, a spectator rather than a participant in the Liverpool FC journey.
The club's careful and cautious approach to Gordon's recovery reflects the unique complexities of the situation. Jurgen Klopp, Liverpool's mastermind, has sought to involve Gordon when possible, even taking him to training camps in Austria and Dubai. Furthermore, Gordon has been a familiar sight running on the pitches at the AXA Training Centre, providing a glimmer of hope for his eventual return.

Frustrating Pause to a Stellar Breakthrough
Gordon's injury marked a disappointing pause to an already impressive trajectory. The young winger, who in 2021/22 became the club's second-youngest goalscorer, had to watch from the sidelines, unable to contribute to the cause or build upon his breakthrough.
But a recent report from the Liverpool Echo suggests that Gordon is inching closer to resumption. The club has confirmed he has resumed "tentative ball work" and is "much closer to resuming team training," indicating significant progress. It was also revealed that Liverpool, with the player's well-being in mind, chose not to rush his reintegration during the final months of the previous season.
A Unique Challenge
Barry Lewtas, Liverpool's U21 manager, spoke to the Liverpool Echo about the intricacies of Gordon's injury, referring to it as "complex". He further explained, "What is difficult with certain kind of injuries, especially with younger boys who are growing, they are complicated." He underlined that growth-related injuries like Gordon's are not as straightforward as healing a broken bone.
Lewtas disclosed that Gordon is now "taller and bigger" than when he last graced the pitch, a physical change that showcases the reality of this growth-related issue.
Managing Expectations
The club's cautiousness, according to Lewtas, has been partly influenced by the increased expectations around Gordon. The young prodigy had already made an impression on the first team, triggering a wave of anticipation among the supporters.
"We always knew never to put a timeframe on it as we knew it could be a long one and we didn't want to set his hopes too high," said Lewtas, highlighting the club's holistic approach to Gordon's recovery.
Despite the lack of a concrete timescale, the prospect of Gordon's involvement in pre-season training provides a spark of optimism for fans and teammates alike. With Lewtas' closing remarks, "He's been running around the pitch a little bit more, and we'll see how he goes," one thing remains clear: the journey for Gordon's return to the pitch is a testament to patience, resilience, and the unseen complexities of football.