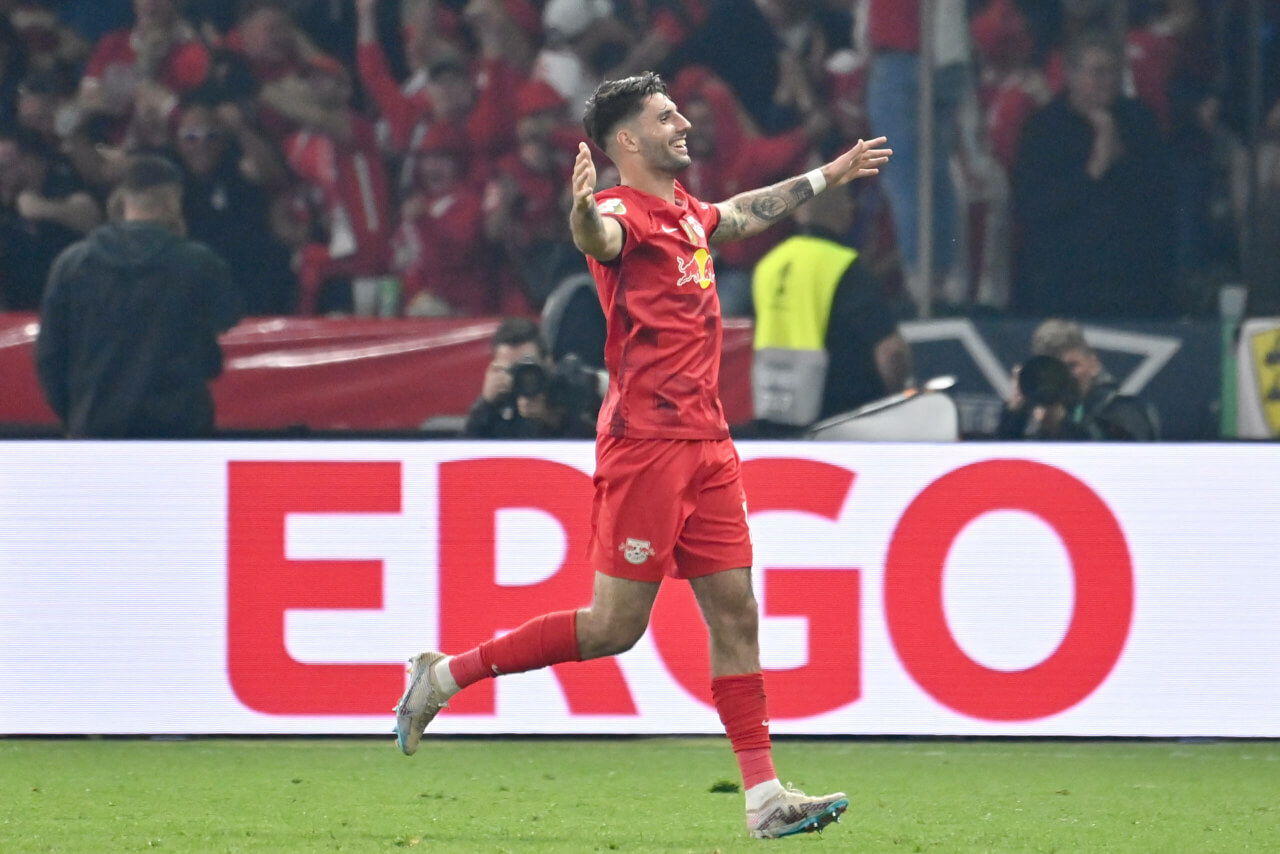 Could Dominik Szoboszlai Become the Jewel in The Summer Crown
I want what all Liverpool fans are craving for this summer, which is a transformative window that can once again enable ultimate success. I lust after superb signings, deadwood to be moved on, Manchester City finally sanctioned, and the price of fuel to continue to fall. It is a lot to ask for, especially given Alexi Mac Allister, Micky van de Ven, Manu Koné, Khéphren Thuram, could all be incoming to Anfield.
But on this Monday where we are all waiting for that relief invoking first signing, I now want one more gift, which is the magical Hungarian, Dominik Szoboszlai.
Dominik Szoboszlai

Age – 21-years old (DOB 25/10/2000)
Current club – RB Leipzig
Nationality – Hungarian
Contract Expiry – June 30 2026
Height – 6ft 1inch
Weight – 74kg
Appearances – 226 games
Goals & Assists – 62 goals / 73 assists
Total minutes played – 22,503
International caps & goals – 20 games / 7 goals
Transfermarkt value – €40m
2022/23 Stats
46 games played
10 goals
13 assists
3'708 minutes played
161 minutes per goal involvement
Though he has played predominantly as a central attacking midfielder, he is also a versatile asset that is comfortable on either flank, or within a flanking midfield three position. His effortless creativity and sublime manner make him a wonderful player to watch, one who will one day have an elite team built around him. I've heard him compared to both Kevin De Bruyne and Sergej Milinkovic-Savic, who are now either at or approaching the end of their peaks. This is a player that is very good at everything and exceptional with the ball at feet. For a player so young, this probably represents his absolute breakout season, especially after such an emphatic and match winning performance in the weekends DFB-Pokal Final. That matchup between RB Leipzig & Eintracht Frankfurt saw Dominik Szoboszlai and Christopher Nkunku score in a comprehensive 2-0 win. The performance of the cup winners once again showed how impressive this Leipzig team continue to be, which is why LF are so often attracted to the players within their stable. Ibrahima Konaté was the player that was last signed from RBL and will one day succeed Virgil as the world's greatest defender, however, I believe Dominik Szoboszlai could be even more of an explosive attraction.
With recent links having the Bundesliga's 3rd placed team admiring Fábio Carvalho, this represents a scenario that could pitch us ahead of our competitors. With Manchester United closing in on Mason Mount, Manchester City having charges against their name (that surely makes players reluctant to sign), Chelsea being well stocked, Tottenham forever in turmoil, Arsenal not having the need, and Bayern Munich probably not having the funds right now, in maybe only leave Newcastle and PSG as genuine options for one of Europe's hottest properties. Additionally, to this, Real Madrid have attached themselves to Jude Bellingham and now have to find themselves a central striker. In terms of having a run at a wonderful young player, I do believe we could put a strong case forward, though only in this window of opportunity. If we felt it was something that would give us the edge in any race, it may also be a notion to sign him a year ahead of time, only for him to remain in the Bundesliga for a season.
However, the recruitment drive plays out, the former RB Salzburg player should absolutely be a player of interest this summer. We have a sporting director who is well known and respected within the German league, whereas our recruitment department possesses a history of making good deals for both Takumi Minamino and Naby Keïta (from the RB group) in the past. If a deal could be manufactured for £50m with our teenage player of interest thrown in, this would be a deal that makes all the sense. We must think about reducing and managing the minutes of our Egyptian King at some point, so our imminent and ongoing system alterations would only benefit from this tremendous talent.
I just hope it is something we can get done, as moments and players like this simply don't present themselves all that often.
Dominik Szoboszlai:

"It would certainly be a special experience to work under Klopp." #lfc [index via liverpool echo] pic.twitter.com/8xnmigX5Kv

— Anfield Watch (@AnfieldWatch) June 3, 2023