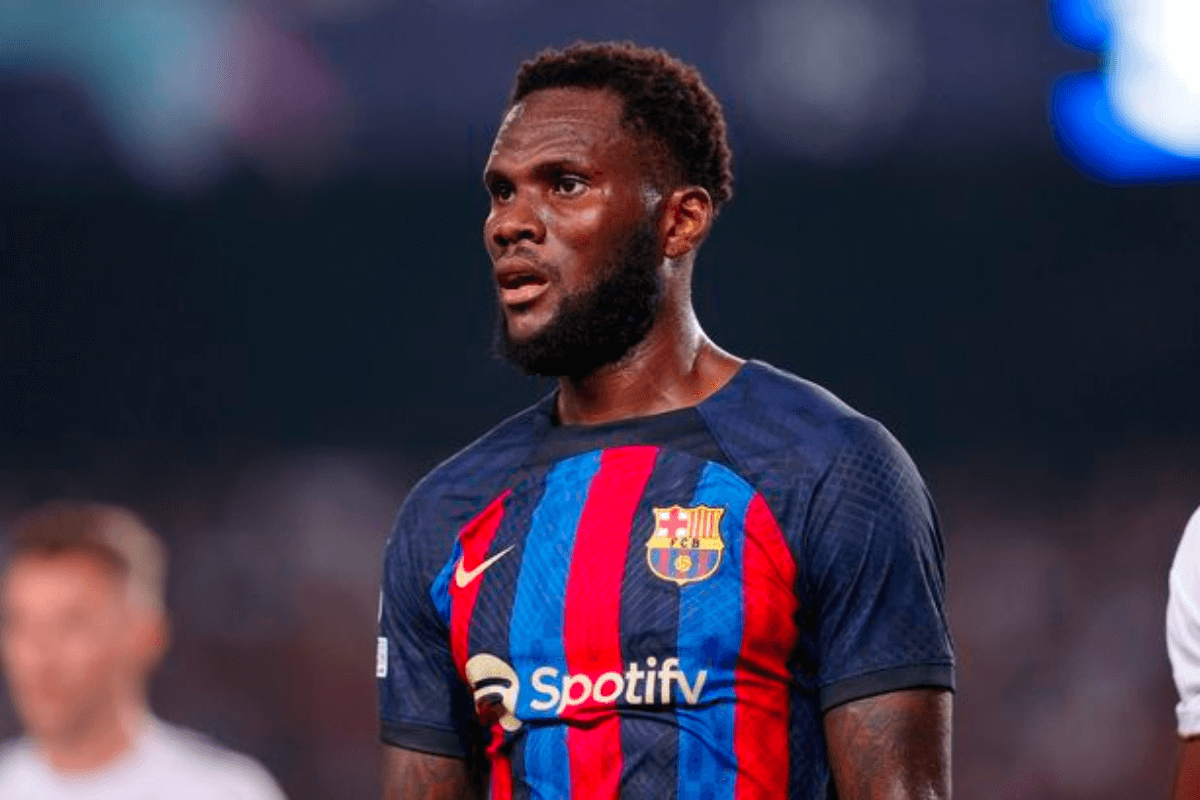 Liverpool Turn Attention to Barcelona Midfielder Franck Kessie
An Unexpected Twist in Kessie's Football Journey
In a rather surprising turn of events, Liverpool FC are poised to capitalise on Barcelona's financial constraints by launching a bid for their sidelined midfielder Franck Kessie. The Ivorian, despite his proven record at AC Milan, has been struggling to secure a place in Xavi's team, providing a potential window of opportunity for the Merseyside club.
Barcelona's Struggles and Kessie's Stint
After moving to the LaLiga champions Barcelona in July 2022, Kessie has had a challenging time making his mark at Nou Camp. Despite Barcelona's league success, the talented 26-year-old has remained more a peripheral figure than a core member of Xavi's squad.
Facing a critical financial situation, the Catalan club is reportedly exploring avenues to generate funds, with the sale of Kessie emerging as a potential move, according to SPORT.

Liverpool's Opportunity Amidst Midfield Transformation
Jurgen Klopp's Reds, following an underwhelming fifth-place Premier League finish last term, are set to instigate a comprehensive midfield transformation. With Kessie's impressive Serie A tenure where he made 39 appearances and netted seven goals for AC Milan, he emerges as an exciting prospect in Klopp's midfield reshaping strategy.
SPORT reveals that Liverpool are preparing to table a £30m (€35m) offer, a move that could well invigorate their midfield strength and help the Ivorian regain his former glory.
Rival Clubs in the Fray for Kessie
The race for Kessie's signature, however, is not a solitary one. Tottenham Hotspur have also expressed interest in the midfielder, reportedly engaging in talks with Barcelona to discuss a potential deal. Serie A's Inter Milan have also been linked with Kessie, but Liverpool's tangible offer might be the pull that brings the Ivorian to Anfield.
The Implications of Barcelona's Financial Predicament
Barcelona's readiness to part ways with Kessie is anchored in their ongoing financial crisis. Burdened with a colossal debt of €1.5 billion (£1.33 billion), and the requirement to raise a further £177m (€200m) for this summer's player acquisitions, Kessie's departure seems to be an inevitable and necessary step for the club.
As the transfer market unfolds, it's becoming increasingly likely that Franck Kessie's future is destined away from Barcelona, and Liverpool might just be the club to reignite his career and inject dynamism into their midfield lineup.