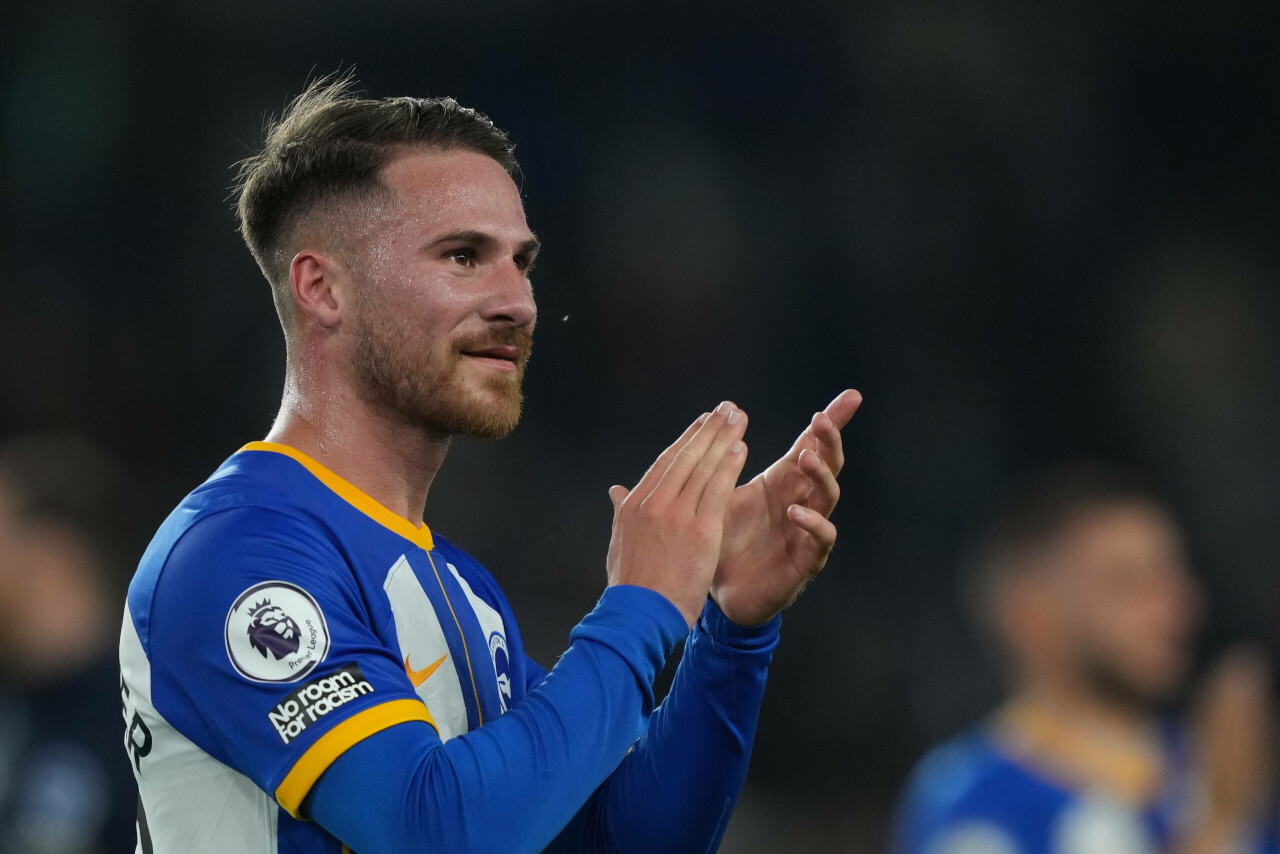 Neil Jones: "Mac Allister Was Liverpool's Top Priority"
Liverpool's Top Priority: Neil Jones Talks Alexis Mac Allister
Liverpool's strategy for the upcoming transfer window is under the spotlight, with Brighton's Alexis Mac Allister emerging as a prime target and expected to be announced this week. Liverpool correspondent for GOAL Neil Jones elucidated on the club's strategy during a recent podcast with The Anfield Wrap, stating:
"It feels like he was Liverpool's top priority… the one who they feel as though they can build the other bits around."
Jones suggests that Mac Allister's potential arrival will act as a cornerstone around which Liverpool could construct their other transfer plans. He added:
"He is the one that is happening."
The Argentine's imminent arrival is seen as the dawn of a big summer for Liverpool. Among the various names linked with Liverpool, Mac Allister stands out for his ability to significantly impact the starting eleven.

Proven Under High Pressure: An Asset for Liverpool
Mac Allister's Premier League-readiness is a critical factor that has garnered Liverpool's interest. His performance at Brighton and at the international level demonstrates his aptitude to deal with high-pressure situations.
"You look at the fact he takes pressure penalties, the fact he plays in pressure games… it's pretty encouraging," Jones affirmed.
Mac Allister's contribution to the Argentine national team also hints at the potential impact he could have on Liverpool's gameplay. He has shown proficiency in integrating and playing to the strengths of his teammates.
Jones stated, "He's really good at bringing other players in touch and playing to their strengths."
Despite being surrounded by accomplished players on the pitch, Mac Allister's ability to command games and emerge as an impressive playmaker doesn't go unnoticed. Particularly at Brighton, he's showcased his impact in controlling matches, playing as a standout performer, indicating his readiness for a grand stage like Liverpool.
A Perfect Fit for Liverpool's Squad Harmony
Beyond his on-pitch skills, Mac Allister's off-field conduct is likely to contribute to Liverpool's squad harmony. His readiness for big moments and his contributions to the Argentine team that competed in the World Cup demonstrate his resilience and potential to perform at the highest level. This potential acquisition signals an encouraging start to Liverpool's transfer strategy, according to Jones.

Anticipating a Promising Season for Liverpool
Liverpool's interest in Alexis Mac Allister underlines their ambition to rejuvenate the squad with proven talent and Premier League-ready players. Mac Allister's transfer from Brighton could usher in a promising season for the club, bolstering their prospects in the Premier League.
While we wait for the official confirmation, Liverpool's fans will eagerly anticipate the potential of this Brighton star in the Reds' colours, as outlined by Neil Jones in his insights on The Anfield Wrap. Only time will tell if these expectations translate into a fruitful partnership between Alexis Mac Allister and Liverpool.