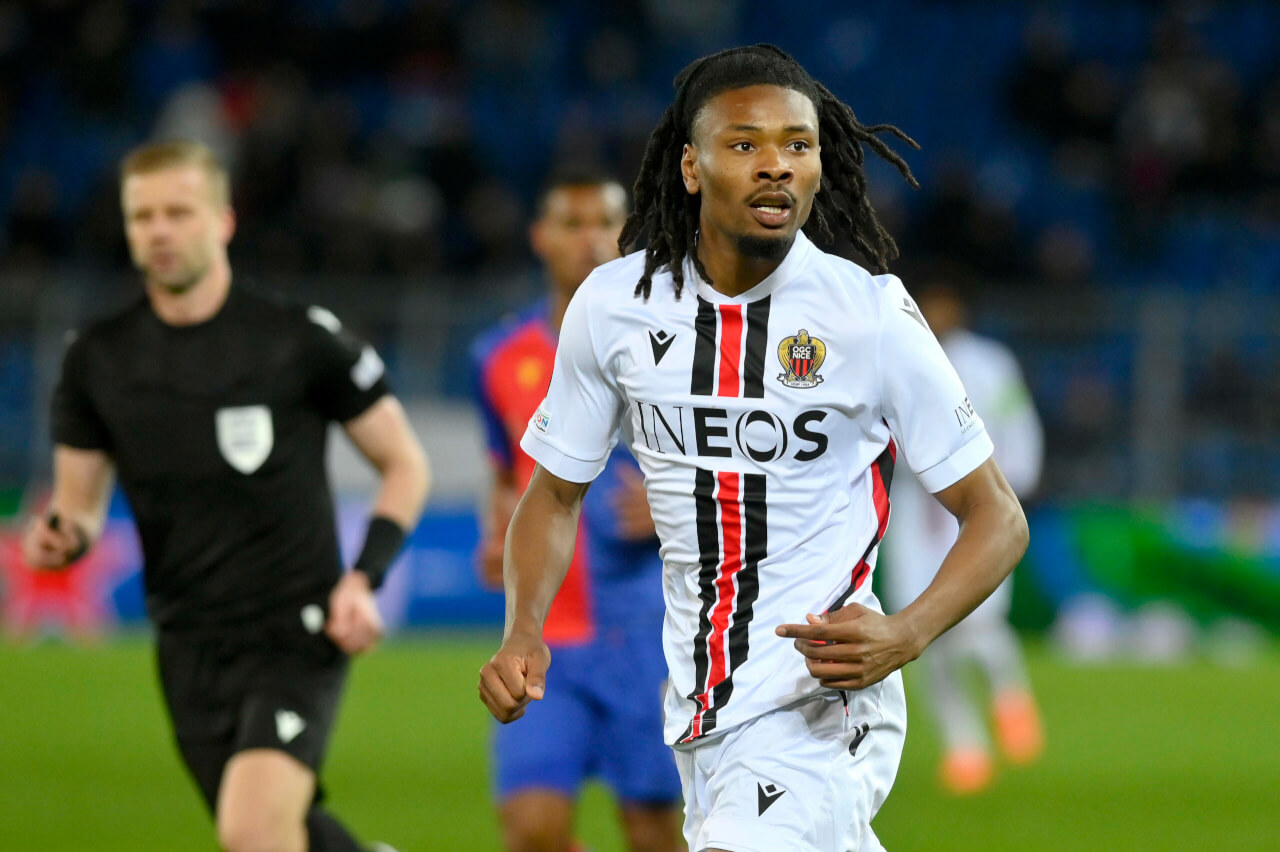 Neil Jones: Khéphren Thuram LFC Transfer Latest
Khéphren Thuram

– A Rare Type of Midfielder
Targeting Thuram: A Step Towards Regaining Control & Dominance
After an unremarkable season, Liverpool are poised to make a significant statement in the transfer window. Among the names resonating within Anfield's corridors is Nice's Khéphren Thuram, a young talent who has caught the eyes of many Premier League viewers. As Anfield Index Media Matters podcast guest Neil Jones shared with Dave Davis, Liverpool's interest in the Frenchman is more than just a passing fancy.
"Liverpool really like [Thuram] as a player," Jones explained. He continued, saying that "there's something in him I think they see, you know, he's an unusual or, I should say, rare sort of type of midfielder. He's so physically imposing but he's [also] got great footballing skill and massive technical quality".
Thuram's physicality coupled with his technical prowess makes him a compelling prospect for Liverpool. However, the club's challenges in the midfield position extend beyond individual talents. Jones observed, "there's a difference I suppose between 'we like this player, we think he's a good player' and 'we also think he's the one for us'". The goal is not merely to attract new talent, but to construct a cohesive unit that can bring Liverpool back to Premier League prominence.

Last season demonstrated the toll of injuries on Liverpool's midfield, highlighting the urgent need for more reliable, younger players. "What kind of Midfield do we need?" Jones posed during the podcast. The answer, it seems, is clear: "A younger one between 22 and 26 with players who can play regularly."
Liverpool's Move for Thuram
Khéphren Thuram fits the bill as the type of player Liverpool need. Yet, as Jones points out, there are levels to consider.
"People don't like hearing these kind of things sometimes but there's obviously levels to it. He plays in the French league, he's played a couple of times for France certainly. There are levels still that he has to go through before you sort of say okay, he's a sure thing for a top club."
Despite these considerations, Thuram's potential move to Liverpool could signal a newfound decisiveness in the transfer market. As the club seek to avoid repeating last summer's Arhtur Melo debacle, Liverpool's interest in Thuram is an encouraging sign.
Liverpool's multifaceted approach to this summer's transfer window is a marked change from past seasons. In addition to Thuram, the club has been linked with various midfielders, demonstrating a broad scope in their pursuit of fresh talent.
Jones elaborated on this point:
"There are a lot of clubs looking for a lot of similar types of players. So that means the dominoes can fall in any number of ways. I think probably 2 more midfielders and a defender would be Liverpool addressing the problems this summer from the problems they created for themselves from previous transfer windows."
The domino effect mentioned by Jones could indeed play a significant role in Liverpool's transfer strategy. As one club secures a player, others become available. Liverpool's moves, therefore, need to be both timely and calculated.
In conclusion, Khéphren Thuram may or may not become a part of Liverpool's midfield solution. But the very fact that he's under consideration reflects Liverpool's intention to revamp their midfield – a crucial step towards reclaiming their place in the upper echelons  of the Premier League.