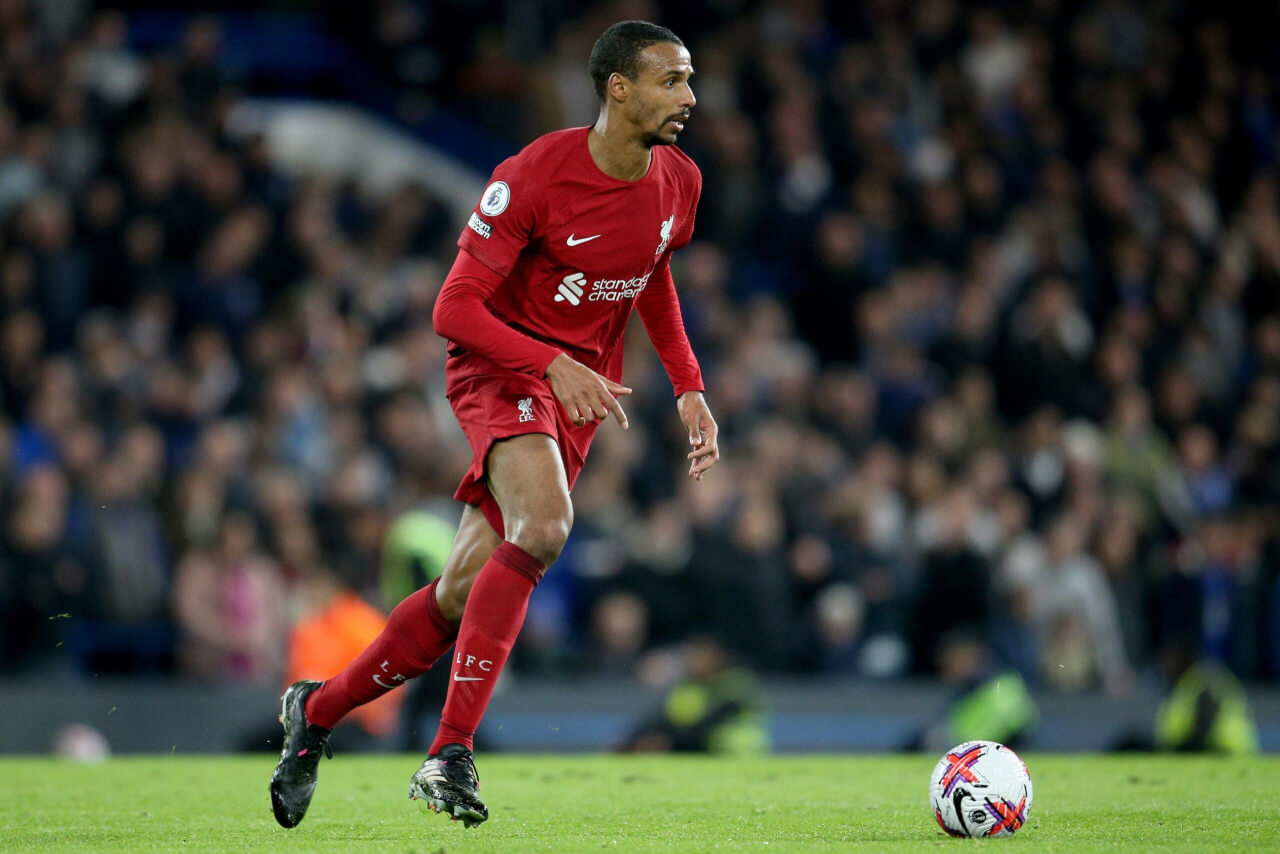 Liverpool's Matip Dilemma: Neil Jones Insight
Neil Jones: "Liverpool should probably have sold Joel Matip last Summer"
Over the past few seasons, Liverpool have grappled with a formidable challenge: finding the perfect balance with their defensive line. Amidst this tumultuous search, one name keeps echoing through – Joel Matip. Is he still the best solution to Liverpool's back-line conundrum?
A Player Misunderstood
"The bar to get a new centre-back in needs to be very high, unfortunately that high bar also means a lot of money," Neil Jones admitted in the Anfield Index Media Matters podcast. Matip's imposing presence on the pitch has been both a blessing and a curse for Liverpool. His exceptional ability on the ball, combined with the high monetary value associated with top-tier centre-backs, has made the search for a suitable replacement a daunting task.
Liverpool's rivals all face similar issues when recruiting elite level centre backs, Manchester United threw all their chips in on an injury prone Raphaël Varane, Arsenal can't count on William Saliba signing a new deal; only Newcastle with Sven Botman seem to have got it right in recent times.

There's a very good reason that all the top clubs are monitoring the Joško Gvardiol situation at RB Leipzig.
Liverpool's management value Matip highly, making the replacement bar even higher.
"I don't think Jurgen [Klopp] sees that [need for a Matip replacement]" Jones continued.
Matip's prowess in the back-line has made it incredibly difficult to find a potential successor who can outshine him.
Despite his obvious talent, the Matip situation presents Liverpool with a quandary. The former Cameroon international has only one year left on his contract, and he's now in his early 30s. If Liverpool decide to move on, they won't make a significant amount from his transfer. Yet, keeping him presents its own challenges.
"You've got to find someone who is better than Joel Matip… that makes it hard to find the replacement," Jones explained.
Furthermore, if Matip were to leave this summer, Liverpool might need to find multiple new centre-backs. Konate, though promising, has yet to prove he can provide the stability through fitness and consistent performance required for such a crucial role.
Liverpool's centre-back situation needs careful attention. The club needs to make a strategic decision about whether to invest in a new centre-back this summer or risk the midfield dilemma they faced last season. It's crucial to avoid the possibility of scrambling to find not one but multiple centre-backs next summer.
Jones mused, "If you don't sort the centre-back situation this summer, it becomes the midfield situation for next summer."
This astute observation encapsulates Liverpool's current predicament.
Matip's legacy at Liverpool is indisputable. Yet, the question of his future looms large. Should Liverpool gamble on a new signing, or is the Cameroonian still capable of being a linchpin in Liverpool's defence? These questions persist. Jones concluded:
"I think if Liverpool were Man City, I think they would have sold Matip last summer but they didn't, and he didn't have a great season now he's got a year left on his deal."
The dilemma surrounding Joel Matip exemplifies Liverpool's current defensive situation. The decision the club makes will undoubtedly play a pivotal role in shaping their future. As fans and pundits alike keep a keen eye on Liverpool's moves in the transfer market, one thing remains clear: Joel Matip continues to be a significant figure in Liverpool's defensive saga.