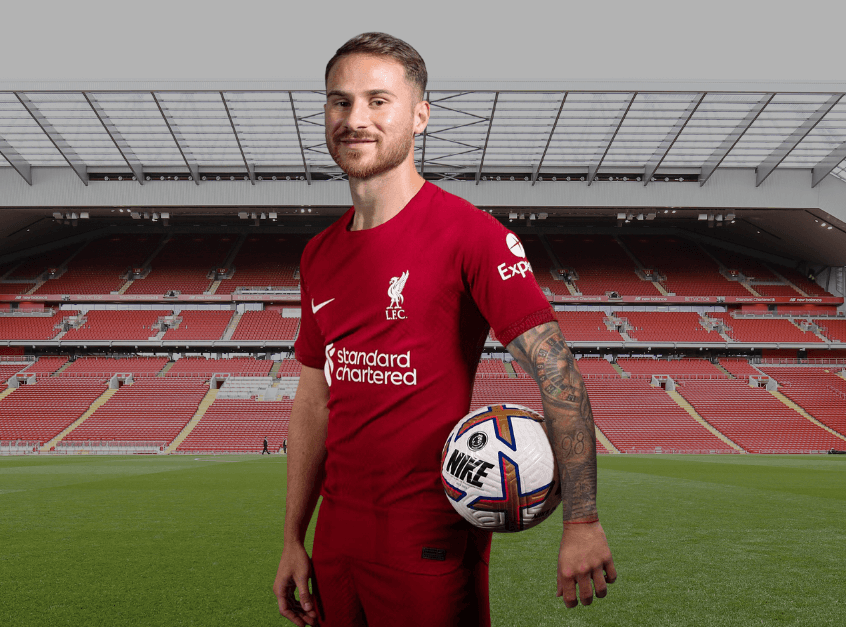 AI Crafts New Anthem for Liverpool's Alexis Mac Allister
Liverpool's New Tune: Alexis Mac Allister's AI-Crafted Anthem
Liverpool FC's history is steeped in fan anthems. From the stirring rendition of "You'll Never Walk Alone" to personalised chants for stars such as Salah, these melodies capture the spirit of the team. This time around, the Reds have found a novel way to welcome their new addition, Alexis Mac Allister – with an AI-generated song.
The Arrival of Alexis Mac Allister
As the Argentine star Alexis Mac Allister strides into the revered corridors of Anfield, an unusual accompaniment echoes around. Unlike most player welcome traditions, this song was not born out of an enthusiastic fan's inspiration. Instead, it's the product of artificial intelligence, specifically the creative power of ChatGPT.
Liverpool supporters, famous for their lyrical creativity, are bound to be intrigued by this latest addition to their musical repertoire. It's not every day that a tune composed by AI becomes the soundtrack for a new signing's arrival.

The Birth of a New Reds' Anthem
What's more fascinating than the origin of the song is its distinctiveness. The AI has crafted a melody that is not just engaging, but also resonates with the Argentine midfielder's journey. Drawing inspiration from the 90s dance hit 'Ecuador' by German DJ Sash!, the song celebrates Mac Allister's entry into the Liverpool team with rhythm and flair.
🔴🎵Mac Allister Liverpool song🎶🔴

Written by ChatGPT!! 🤖⚽️
Performed by AI 🤖⚽️@TheRedmenTV @LFC #MacAllister @rossic89 pic.twitter.com/1pyOj3hVpm

— ChatGPT Football Songs (@aifootballsongs) June 7, 2023
Echoing the sounds of the Anfield terraces, the lyrics run:
"Jurgen said I've seen ya, winning with Argentina, I need a centre-mid too, and so he sent a bid through, And now we've got Alexis, Alexis is majestic, Mac Allister is magic, he's Red and it's fantastic."
A Melody That Stands Out
Whether this ditty will make it onto the Kop is uncertain. It veers away from the tradition of fans spontaneously creating songs during away games or in local pubs. Still, it undoubtedly adds a refreshing twist to the usual collection of Liverpool songs that circulate on social media.
The unique Alexis Mac Allister song may even be the start of a new trend. With artificial intelligence increasingly demonstrating its capability to produce compelling music, traditional creative methods may face an exciting challenge.
Embracing the Tune of the Future
As we acknowledge the potential of AI in the creative domain, it's essential to reflect on its broader implications for society. Even though some might perceive it as a threat to human creativeness, one cannot deny the intriguing potential of this technology.
Regardless of these debates, one fact remains undeniable – the Mac Allister song is certainly catchy. And in the grand tradition of Liverpool FC, where every player who dons the famous Red becomes part of a powerful legacy, Alexis Mac Allister now has a chant that celebrates his entrance, all thanks to AI. This creative confluence of tradition, technology, and tune might just become the soundtrack to Liverpool's new season.