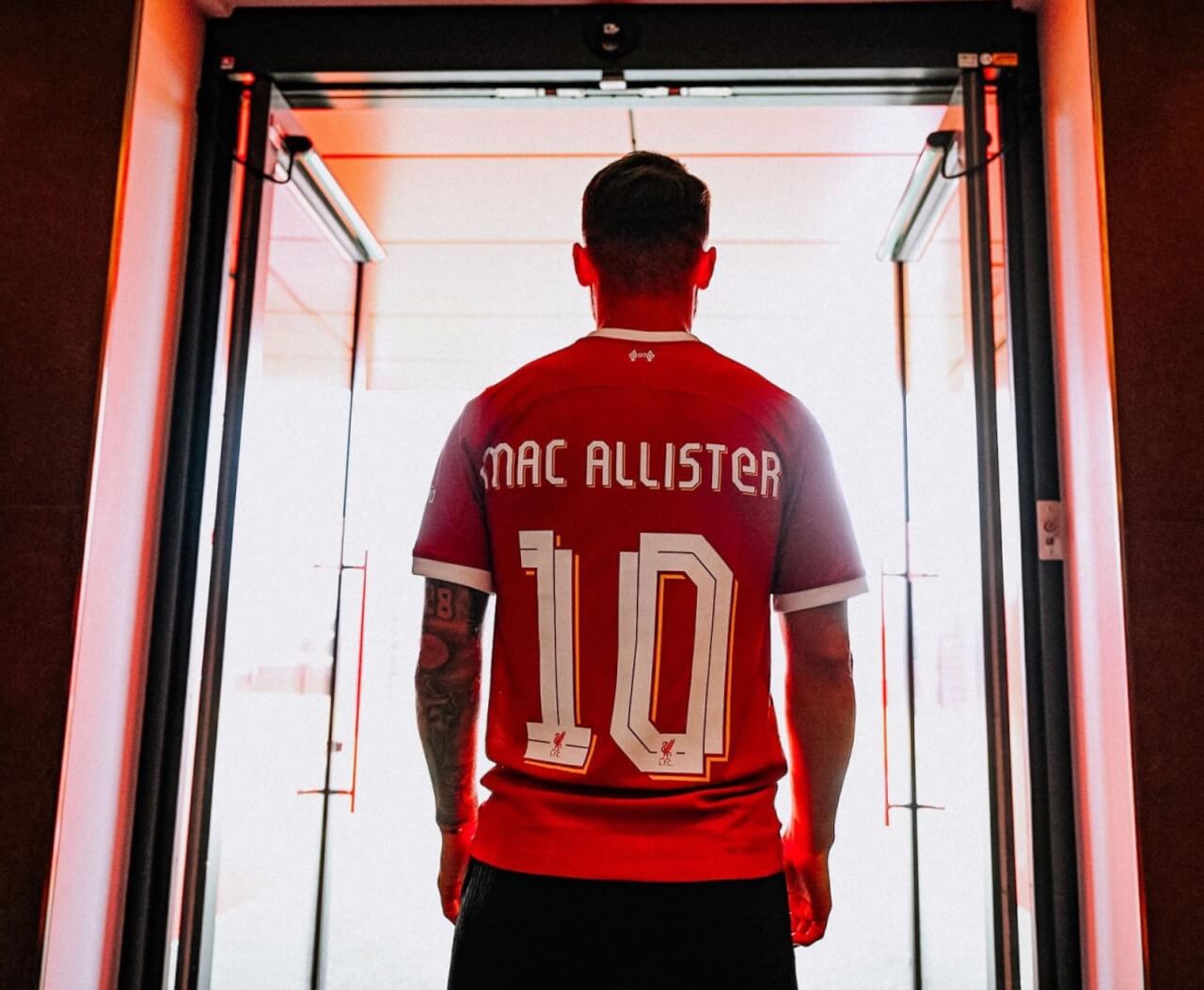 Klopp Hails Mac Allister as Key Piece in Liverpool's Future
A New Diamond for Liverpool: Klopp's Take on Alexis Mac Allister
Liverpool FC, one of the Premier League's most prestigious clubs, are set to welcome an exciting addition to its already formidable squad. Jurgen Klopp, the man behind the team's meteoric success, could hardly contain his excitement at the acquisition of the versatile Argentine midfield maestro, Alexis Mac Allister. The official LFC website reports details of this intriguing transfer deal, giving us a window into Klopp's plans for this talented newcomer.
An 'All-Rounder' Joins the Ranks
Mac Allister's official unveiling at Anfield took place on Thursday, in a deal believed to be worth £35 million. That's a value-for-money proposition for a player who boasts his level of skill, experience, and most importantly, the versatile capacity to adapt to various roles within the midfield. In his 112 appearances for Brighton, he has demonstrated remarkable proficiency in multiple positions across the field.
Jurgen Klopp is not one to overlook the importance of versatility in his squad. In Mac Allister, he sees a player whose adaptability could be invaluable as Liverpool continues to evolve and adapt in the ever-competitive landscape of Premier League football. Klopp spoke highly of Mac Allister's talents, recognising the football world's awareness of the player's potential.

"We are adding a very talented, very smart, very technically skilled boy to our squad and this is super news, really it is. Alexis' qualities are already pretty well known. He can play in a number of positions in the midfield and is an all-rounder, I would say. He is calm and composed and someone with proper game intelligence."
Klopp's Faith in Mac Allister's Growth
What truly warms the heart is Klopp's faith in his new recruit's potential. Klopp has been following Mac Allister's progress from his early days in the league to his recent World Cup-winning exploits with Argentina. Observing Mac Allister's dynamic performances at Brighton, particularly his ability to adapt to a fluid system driven by tactical nuances, has only solidified Klopp's conviction about this transfer.
The Liverpool manager further added, "I'm really happy his next steps will now be with us and we get to work with a player who is already excellent and experienced, but also has so much more to come given he is just 24 years old. He is just as excited to be joining and working with us and that already makes it a good partnership, but there is no pressure on him. He is still so young, so it is obvious he will only improve and our job is to help him take the next steps."
The Future with Mac Allister
While Mac Allister's immediate duty calls him back to Argentina for their summer internationals, Liverpool fans can rest assured knowing that he will return to join the team for the upcoming season. With the future of their promising new addition settled, the Liverpool management can now shift their focus to other potential summer targets. The arrival of Alexis Mac Allister promises an exciting new chapter in the ongoing saga of Liverpool FC's success.