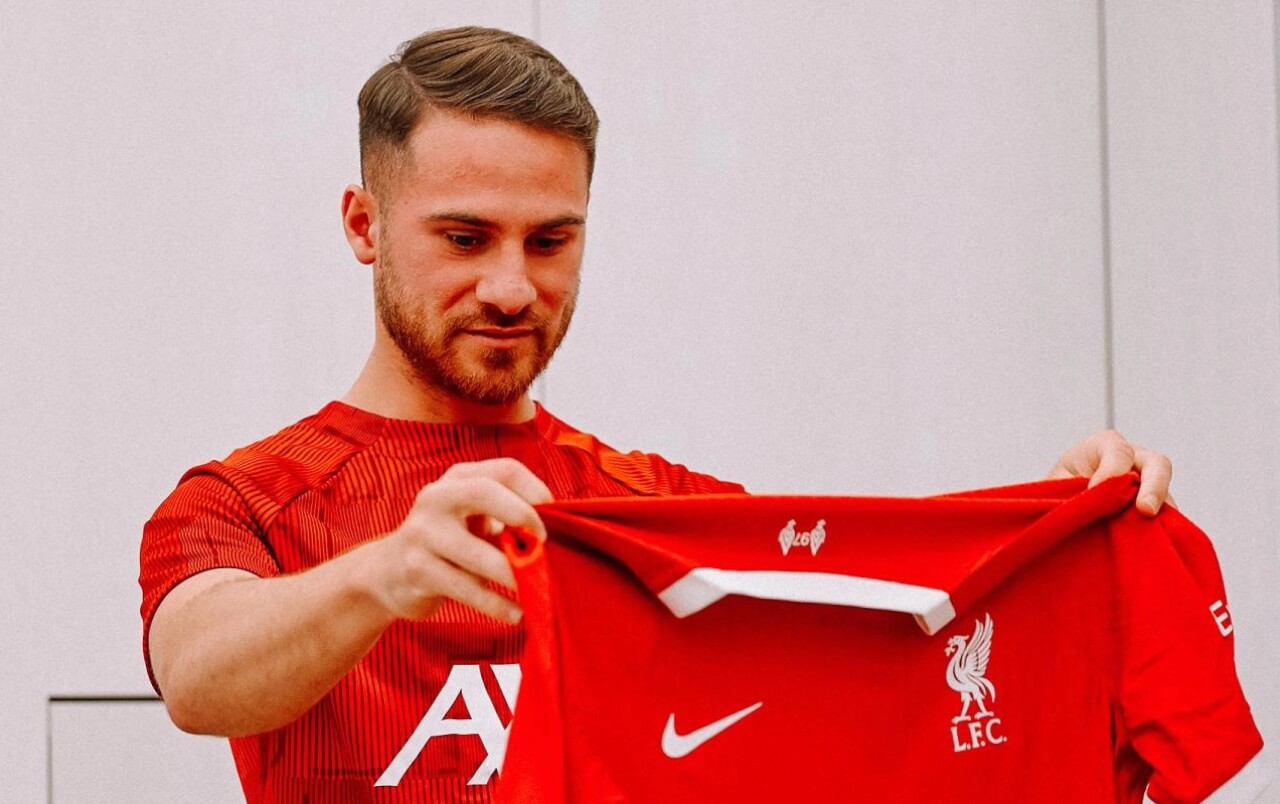 Behind-the-Scenes Force in Mac Allister's Liverpool Move
The Mark of Julian Ward: Alexis Mac Allister Secured for Liverpool FC
Liverpool FC can finally wave the celebratory flags for the arrival of Alexis Mac Allister, thanks to the significant role played by outgoing Sporting Director, Julian Ward.
Mac Allister's Arrival at Anfield
After endless weeks of media speculation, the confirmation of Mac Allister's £35 million move to Liverpool on Thursday finally puts the rumours to bed. The Argentine midfielder has been snatched up from Brighton, after a noteworthy stint of three and a half years, punctuated by a triumphant World Cup victory with Argentina.
This strategic signing represents one of the final masterstrokes of Julian Ward's tenure as Sporting Director at Liverpool FC, as he is set to depart the club this summer.

The Julian Ward Influence
Paul Joyce of The Times has labelled Ward's role in this transfer as "instrumental". With the handover of responsibilities to his successor, Jorg Schmadtke, now complete, this could arguably be considered the crowning achievement of Ward's tenure.
Ward's impending exit from Liverpool FC was announced last November, just a few months after he assumed the mantle from Michael Edwards. As of last month, Schmadtke has been officially confirmed as the short-term successor to oversee Liverpool's future transfers.
Coutinho's Legacy in the Mac Allister Deal
Interestingly, Liverpool FC's former signing, Philippe Coutinho, also played an indirect role in the Mac Allister deal. This influence was primarily through Juan Manuel Gemelli, who represented Coutinho during his move from Inter Milan in 2013 and currently manages Mac Allister alongside his father, Carlos Mac Allister.
According to Paul Joyce, the rapport that was established between Liverpool FC and Gemelli during Coutinho's signing proved beneficial in finalising the Mac Allister deal. It seems that the networks formed over a decade ago still play an integral role in Liverpool FC's acquisition strategies.
The Argentine Steps into Coutinho's Shoes
Mac Allister, the 24-year-old World Cup winner, inked a five-year deal with Liverpool FC, taking over the iconic No. 10 jersey. This shirt carries the legacy of previous luminaries like Philippe Coutinho, Sadio Mane, Michael Owen, and John Barnes.
As Liverpool FC's first signing of the summer, Mac Allister's arrival signals the onset of a vibrant transfer window. This is likely to be a strategic move aimed at addressing the previous season's pitfalls.
The Road Ahead for Liverpool FC
Although Julian Ward is set to leave Liverpool FC, his last act leaves a lasting impression on the club's future. As Schmadtke steps in to direct Liverpool FC's forthcoming signings, he will aim to match the high standards set by his predecessor.
Regardless of what the future holds, Liverpool FC supporters will remain grateful for Ward's parting gift: the addition of Alexis Mac Allister to the Liverpool FC ensemble.