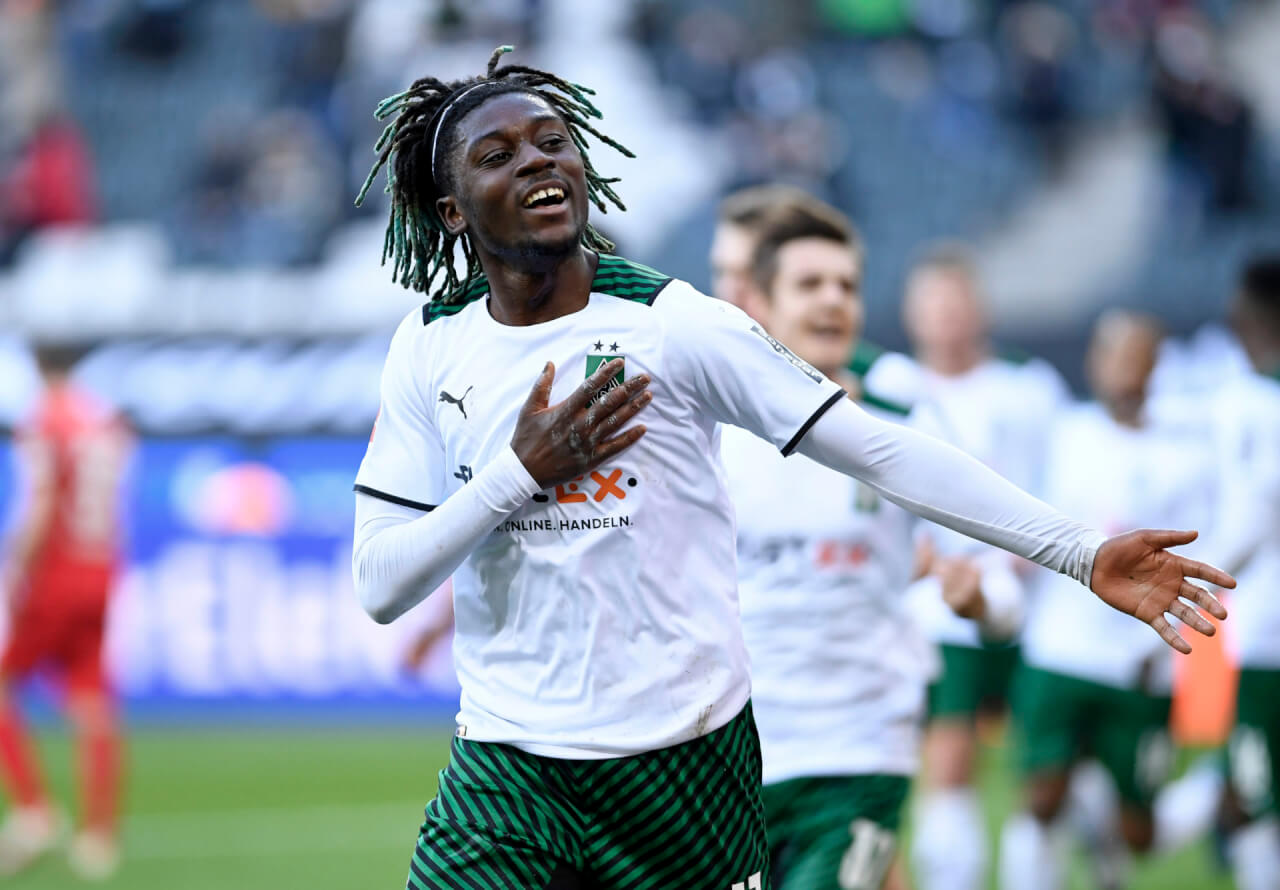 The Pursuit of Kone: Gladbach's Message to Liverpool
A Midfield Maestro on the Horizon for Liverpool FC?
Liverpool FC, keen on continuing its squad revamp, seem to be casting a net wide in search of a midfield talisman. Among the prospects emerging on the Reds' radar is Borussia Monchengladbach's Manu Kone, a talent who's drawing attention from all corners of Europe.
The Pursuit of Manu Kone
It's reported that Liverpool have begun negotiations with the representatives of the 22-year-old Frenchman. Manu Kone, who's garnered immense interest from multiple top-flight clubs, now seems to be in Liverpool's crosshairs. The move comes as the Reds are eager to replenish their midfield after the departures of an old guard consisting of Alex Oxlade-Chamberlain, James Milner, and Naby Keita.
Borussia Monchengladbach's stand on the matter has been distinctly transparent. Although they are eager to retain Kone, sporting director Roland Virkus has admitted the club's openness to reasonable offers. In a conversation with Kicker according to 90Min, Virkus remarked:

"Our attitude is well-known. If there are sums involved that a club like Borussia has to think about, we will do it."
Liverpool's Wide Net for Midfield Recruits
Manu Kone is not the lone name on the list. Liverpool is leaving no stone unturned in their quest for midfield dynamism. Talks are also underway with the representatives of French player Khephren Thuram, currently serving at Nice. Thuram, however, is reported to be in no hurry to make a switch.
As part of their extensive shortlist, the Reds are also considering Chelsea's Mason Mount, Bayern Munich's Ryan Gravenberch, Wolves' Ruben Neves, and former Leicester City's Youri Tielemans. This pursuit fits into Liverpool's strategy of a midfield overhaul.
Squad Revamp and Departures
Liverpool have been active in the transfer market this summer, landing the promising Alexis Mac Allister from Brighton as a potential bargain. However, it's not just incoming traffic for the Reds. This season witnessed the farewell of a few club veterans. Oxlade-Chamberlain, Milner, and Keita have all said their goodbyes, with Keita returning to the Bundesliga's embrace at Werder Bremen. Arthur, having completed his loan period, has made his way back to Juventus.
One of the upcoming departures from Anfield this summer could be 20-year-old Fabio Carvalho. With limited playing time last season, Carvalho may seek opportunities elsewhere on a loan spell, contributing to the continual reshuffle within the Liverpool ranks.
Looking Ahead
Liverpool FC's midfield revamp continues to take shape, with a clear intent on bringing fresh energy into the squad. As discussions around Manu Kone and other promising midfield talents heat up, Liverpool fans can look forward to the prospect of new names adorning the famous Red jersey in the upcoming season.