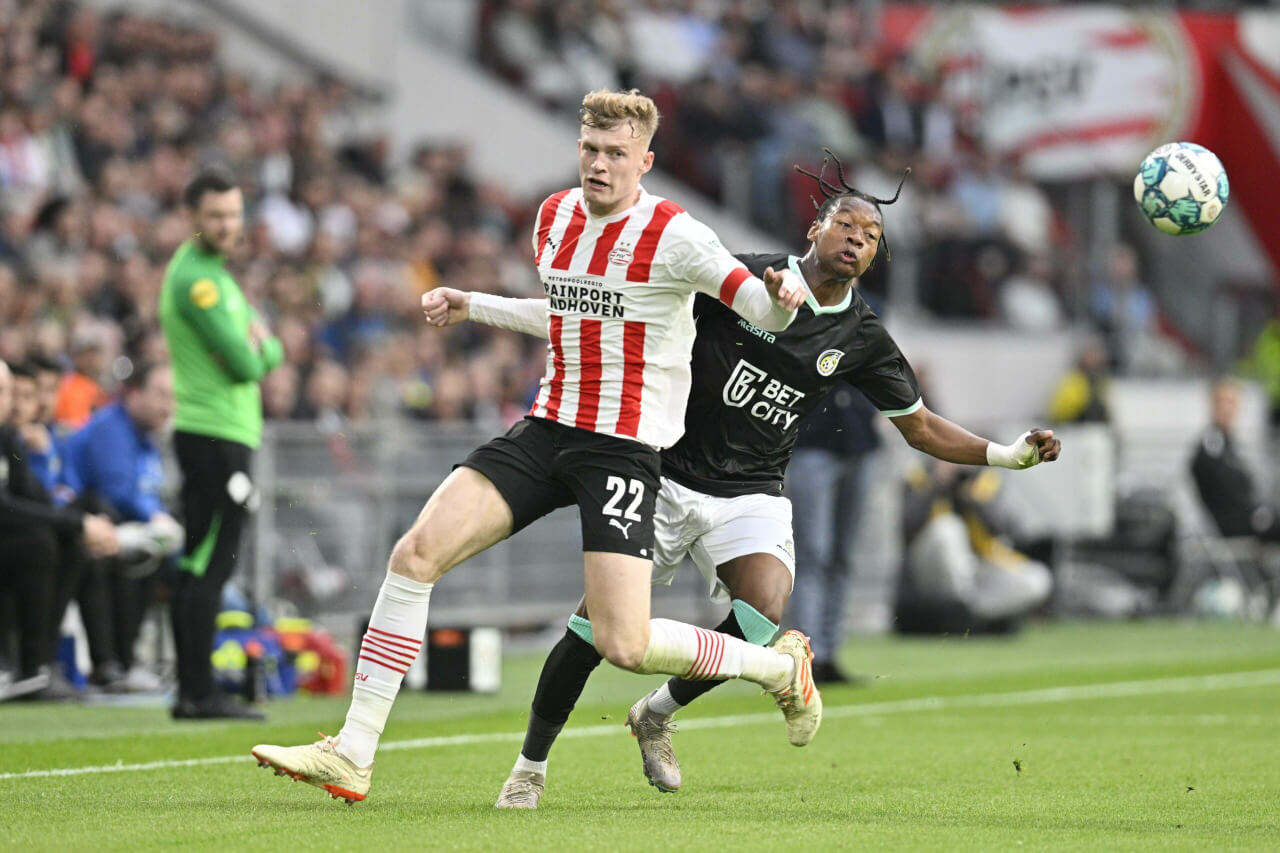 Branthwaite on Liverpool's Radar in Potential Transfer Surprise?
The Reds Eye Bold Move for On-loan Dynamo
A Potential Shockwave on Merseyside
Liverpool stand at the threshold of a move that could redefine the boundaries of rivalry in Merseyside. As PSV recoils from their pursuit of an on-loan star citing financial constraints, the Reds might seize this golden chance. This unforeseen circumstance is as per the Dutch outlet Eindhovens Dagblad, as reported by Sport Witness.
A Rare Cross-town Acquisition
The unlikeliness of this venture does not make it impossible. The last time the city of Liverpool saw a player switch between the two clubs was when Abel Xavier moved to Anfield in 2002. Now, the Reds might be plotting to replay history as they look to enhance their defensive arsenal during this summer's transfer window.
Liverpool's Upper Hand
PSV's retreating stance might be Liverpool's gain. The financial concern that hinders the Eredivisie club, as expressed by their director of football, Marcel Brands, does not limit Liverpool. The Reds' substantial economic prowess could tip the scale in their favour, possibly leading to an unpredictable bid in the weeks to follow.

Why The Interest?
On closer inspection, the reasons behind Liverpool's interest in this young prospect become clearer. Not only is this defender a left-footed tower of strength on the field, but he can also provide a robust alternative to Virgil van Dijk's regular position. His track record this season – four goals and two assists from 37 appearances – highlights him as a "great talent", a term used by his ex-boss Ruud van Nistelrooy.
Furthermore, his statistical performance, according to FBref, positions him among the elite centre-backs in the Men's Next 8 divisions, with commendable figures in goals, assists, progressive passes, and interceptions per 90. At a mere 20 years of age, his potential growth in the game is immense.
A Fresh Face for Anfield Defence?
This rising star, previously acknowledged for his skills by Carlo Ancelotti, could step into Joel Matip's boots at Anfield. Matip, now past his prime at 31, has seen reduced field action this season, leading to questions about his future. This young talent could bring a refreshing change to the Reds' defensive line-up.
While midfield enhancement is anticipated to be Klopp's primary focus, Liverpool might have stumbled upon a golden opportunity to strengthen their backline. This might be a prospect worth watching – a potential game-changer that could reshape Anfield's defensive strategy in the coming seasons.