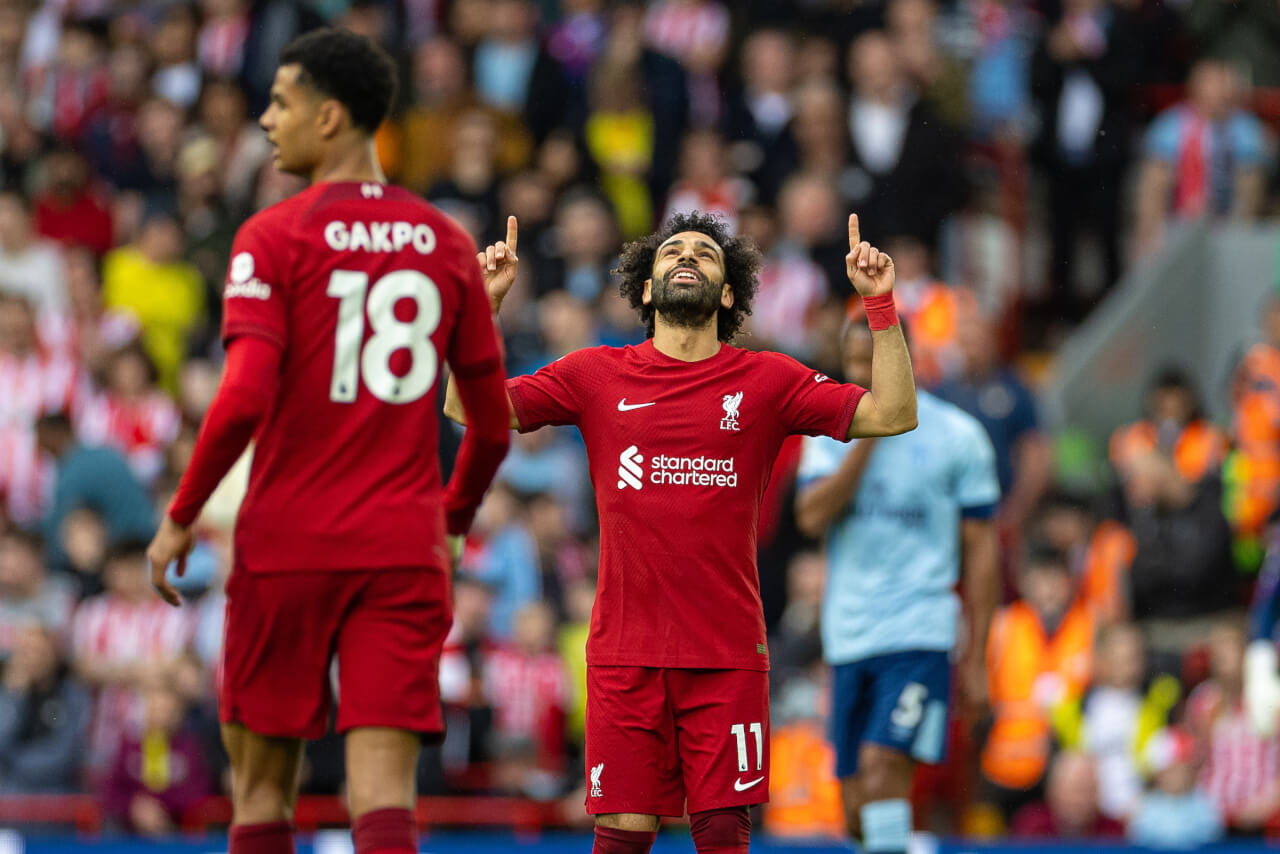 Liverpool FC on Alert: Salah's Potential Lure by Saudi League
Saudi Sporting Surge: Potential Transfer Impacts on Liverpool FC
Saudi Arabia's burgeoning sports ambitions have been making waves in recent times. In a groundbreaking move, the Saudi Arabian Public Investment Fund (PIF) has taken over four leading domestic football clubs. This unfolding dynamic, intertwined with Liverpool FC's future and the potential implications on their star player, Mohamed Salah, warrants a closer look.
Saudi Arabia's Sports Strategy: On A New Playing Field
The previous week marked a significant turn in Saudi Arabia's sporting journey. Following the headline-grabbing acquisition of Cristiano Ronaldo, who now plays in the Saudi Pro League as Al-Nassr's highest-paid player earning £177m annually, the list of superstars landing in the country is growing.
Karim Benzema of Real Madrid and N'Golo Kante from Chelsea have signed on, while Paris Saint-Germain defender Sergio Ramos is also on the radar. Despite missing out on Lionel Messi, the PIF's overarching strategy of revamping the domestic football scene is in full swing.

Investment, Privatisation, and Longevity
The PIF, already the owners of Newcastle United, have secured control of Al-Nassr, Al-Ittihad, Al-Hilal, and Al-Ahli. This transaction heralds the start of an investment and privatisation endeavour, aimed at transforming state-funded clubs into financially sustainable entities with potential for growth.
Investing in star players to attract a global audience is a key part of this blueprint – a tactic reminiscent of the growth strategies of American MLS and the Chinese Super League.
The Cautionary Tale of Chinese Super League
A handful of years ago, the Chinese Super League disrupted the football world by luring significant players with enormous salaries. However, the dream of an established senior professional league dwindled as the economy struggled and funding reduced, resulting in the departure of big names. This instance serves as a cautionary tale, emphasising the need for a more sustainable approach.
Premier League's Financial Dominance
Liverpool FC, being one of the Premier League's top clubs, earn substantial revenues that allow for high player wages. In the 2021/22 financial year alone, the club's payroll amounted to £366m. The global appeal, significant media rights and commercial deals ensure the league's financial dominance.
Implications for Liverpool FC and Mohamed Salah
PIF's strategic moves could potentially stir the transfer market, influencing player wages and transfer fees. The allure of lucrative earnings might appeal to European stars at an earlier age, and this could impact overall wage demands.
The global sports agency, Octagon's Head of Commercial Strategy, Daniel Haddad, opined, whilst speaking to the Liverpool Echo, that this development could mean players spending their peak years in the Middle East, thereby affecting the sponsorship and media rights markets.
Liverpool FC might not immediately feel the impact of the Saudi Pro League's rising offer. However, the club needs to be mindful of potential future challenges. Liverpool compete with rivals from the 'big six', along with Spain's two biggest clubs, PSG, and Bayern Munich. The possibility of Saudi Arabia's league offering lucrative options, especially with greater foundations for longevity than China, could change this dynamic.
The Saudi league's strategy could also include attracting prominent Muslim athletes to bolster their global appeal. Here, Liverpool's Mohamed Salah, one of the most influential Muslim footballers, could potentially be of interest.
While speculations abound, the realisation of Saudi Arabia and PIF's aspirations remains to be seen. But considering their impressive transformation from golf's adversary to proprietor within a year, doubting their capabilities could be unwise. Liverpool FC, and indeed the entire football world, would do well to watch these developments closely.