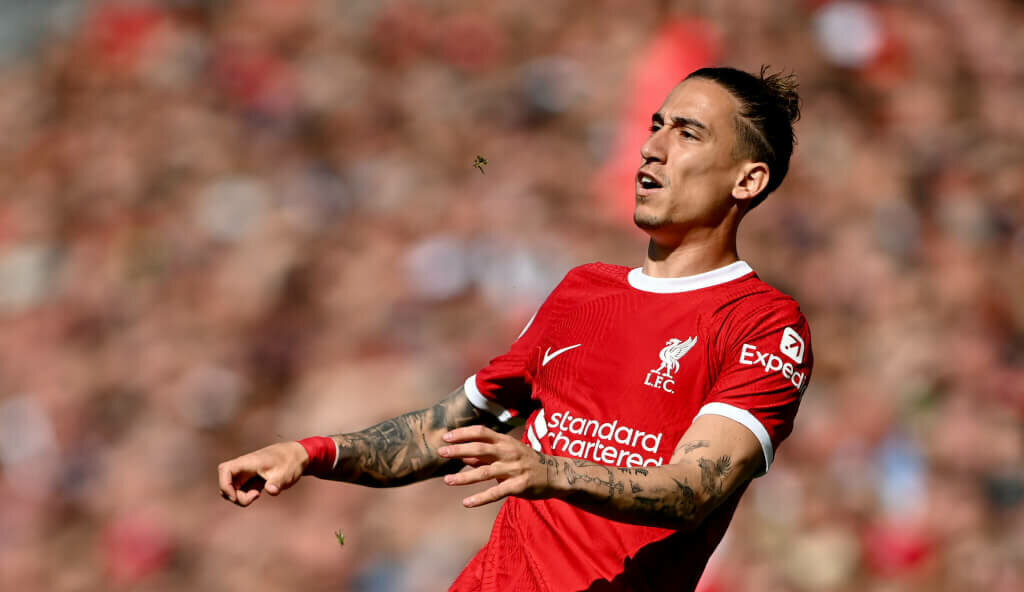 Kostas Tsimikas to Stay Put at Liverpool, Says Greek Journalist
The Future of Kostas Tsimikas at Liverpool: Greek Insight
Greek sports journalist, Giannis Chorianopoulos, offers intriguing insights into the situation surrounding Kostas Tsimikas, Liverpool's dynamic left-back. He affirms both the player and the Premier League club have no 'intentions' of parting ways in the near future.
Anfield Journey: Tsimikas' Career Trajectory
As Liverpool's left-back, Tsimikas' role at the revered Anfield has largely been to offer support to Andy Robertson. However, emotions ran high at the final home game of the season, leading fans to speculate about potential summer transfer moves.
Jurgen Klopp revised the team's configuration towards the close of the 2022/23 season. His innovative tactics led the Reds to form a defensive back three when in possession of the ball. Nevertheless, doubts have emerged whether this new left-sided position would suit Tsimikas moving forward.

The Players' Intent: Tsimikas and Liverpool in Lockstep
Recent revelations from Greek reporter Giannis Chorianopoulos dispel these doubts. According to Chorianopoulos, there is no 'intention' from either Liverpool or Tsimikas to consider a move this summer. This information quashes the whispers of departure that have been floating around in recent weeks.
Chorianopoulos' tweet further affirmed this, stating, "Kostas Tsimikas has no intention to leave Liverpool and as we speak Liverpool have no intention to sell him."
❗ Kostas Tsimikas has no intention to leave Liverpool and as we speak Liverpool have no intention to sell him 🔴@LFC #LFC #LiverpoolFC #Liverpool #Tsimikas

— Giannis Chorianopoulos (@choria80) June 11, 2023
Tactical Revisions: Positional Switch and Tsimikas' Role
Tsimikas' Liverpool teammate, Trent Alexander-Arnold, saw his position reimagined as part of Klopp's tactical shift. This manoeuvre played a pivotal role in reversing Liverpool's fortunes during the latter part of last season. This change saw a heightened defensive focus on the trio shielding Alexander-Arnold, demanding speed and stamina to counteract the offensive onslaught from rival teams.
Unfortunately, since the implementation of this back-three formation, Tsimikas has seen less pitch time in Liverpool's primary lineup. This leaves fans and critics questioning whether the Greek international can fulfil the expectations of this evolving role.
Future Prospects: Contract Talks and Tsimikas' Next Season
Nevertheless, if Chorianopoulos' insights are on point, there is no urgency to move Tsimikas in the upcoming transfer window. This means he would continue to serve as Liverpool's second-choice option at left-back. Recent reports suggest that Tsimikas is among several players being considered for contract discussions this summer.
The defender's current contract, due to expire in 2025, only has two years remaining. Since joining Liverpool in 2020, Tsimikas has made 28 appearances across all competitions during the last season. This indicates a promising future for him in the Reds' 2023/24 squad.
With the potential of staying with Liverpool, Tsimikas anticipates making significant contributions to the team as they strive to bounce back from a challenging season and compete vigorously on all fronts.