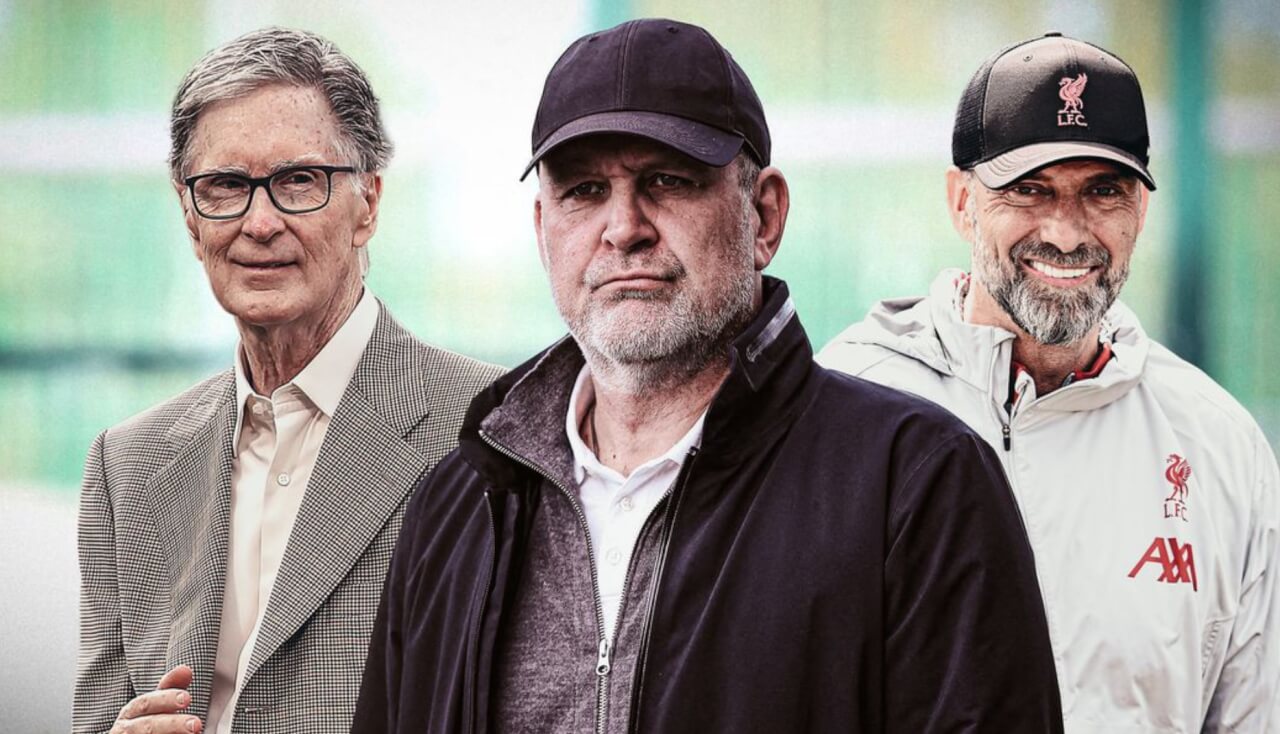 The Odds Are Already In: This is where Liverpool will finish next season
The dust has barely settled on the 2022/23 season, yet the experts are already getting their predictions in. ESPN, NBC, Carra and Neville have all had their say. And so have the bookmakers.
Let's take a look at where the Reds are likely to finish in a year's time according to the experts. 
The push for Premier League is on again 
Jamie Carragher and Gary Neville have become the staples of Sky Sports Monday Night Football in the UK. Both former pros have already backed Jürgen Klopp's side to bounce back from a disappointing fifth-place finish this season and in a big way. 
The pundits believe Liverpool have the resilience to become Manchester City's biggest title rivals next campaign. Why? Neville thinks Klopp still has the experience through the spine of a team that challenged City as recently as two seasons ago. 
That's probably one of the reasons why a number of the best sports betting sites are currently backing Liverpool as second favorites behind City. A two way bet of Man City OR Liverpool is currently priced at a favorable +500 (6.0 or 5/1).
NBC is currently reporting that BetMGM is offering odds of +900 (10.0 or 9/1) on Liverpool alone. It just goes to show the esteem the experts hold Klopp's Liverpool in. 
Reinforcements boost rankings
Carragher has outlined the importance of reinforcements in Liverpool's resurgence, particularly in a rejuvenated midfield already on the rebuild. 
There has already been speculation as to where Alex Mac Allister will fit into Klopp's plans for the coming season. The 24-year-old World Cup winner is the club's first new arrival following the departure of Naby Keïta on a free transfer.  
Klopp and his scouts have a huge task on their hands with many key figures instrumental in the last Premier League title win departing the northwest. Alongside Keïta, James Milner, Alex Oxlaxe-Chamberlain, and Bobby Firmino will all make way for new blood. 
Liverpool have been linked with a trove of players as is to be expected but there are a number of key areas that need to be targeted. 
Who or what are the biggest obstacles?
For the more grounded Liverpool fan, it might seem like a title challenge is just a little out of reach. But then you cast your mind back just a few short seasons and the jump in quality was palpable. 
Still, as ESPN are predicting there is plenty of competition for a top four place, let alone a title challenge. Their experts are expecting a nine-team battle for Champions League places. That includes last season's also-rans Chelsea, Spurs, and even Brighton, Brentford, West Ham, and of course Newcastle all in the mix. 
Europa League Respite?
It's a competition that definitely divides opinion among the more established English clubs. Just take a trip down the East Lancs and you'll find United fans have been split on their club's repeated drop down to the second tier of European football. 
Prestige is one issue, but the Europa League is a tricky one to win and can be a major distraction to the domestic season. The myth surrounding the Thursday-Sunday split of games is often repeated, but in reality, the sheer amount of matches involved in the Europa League has often become the decisive factor.
The odds makers are unsurprisingly backing Liverpool as favorites to win the Europa League which will also feature the likes of Atalanta, Roma, Villareal, Real Betis, SC Freiburg, Bayer Leverkusen, Rennes from Europe's top leagues. Reeling of that list certainly shows it's a second tier European competition. 
Time is ticking
Whatever reinforcements Klopp and his team can get in, one major factor to consider is how well (and quickly) those signings can make an impact. The transfer window is open between 14 June and 1 September with the domestic season starting on 12 August. 
Liverpool's preseason involves a two-fixture trip to Germany to meet Karlsruhe SC and Greuther Fürth before they head to Singapore to take on Leicester City and Bayern Munich.