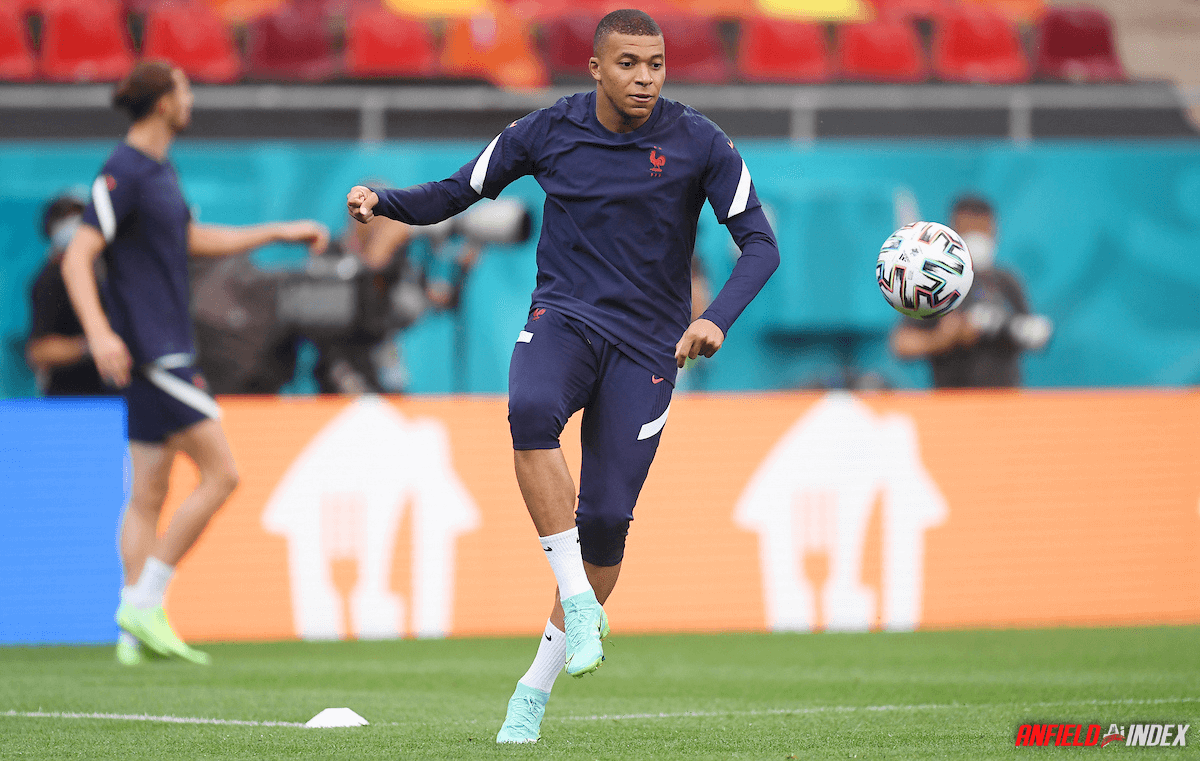 European Superstar to Liverpool: Reality or Pipe Dream?
The Annual Kylian Mbappe Conundrum and Liverpool's Involvement
Kylian Mbappe and His Summer Sagas
Like clockwork, as the summer months approach, football fans are treated to the yearly spectacle of Kylian Mbappe's future. With the Ligue 1 season ending on June 3 and Paris Saint-Germain named champions, the saga has already taken off. Mere days post the league conclusion, reports surfaced, including on BBC Sport, that the prolific forward expressed his intent not to extend his contract beyond 2024.
This annual posturing by the 24-year-old prodigy thrusts the Parisian club into a delicate situation. With no intention to exercise his one-year extension clause, the options are narrowing. Either they must sell this summer or risk losing their No. 7 for free the following year. Or, they could potentially negotiate yet another high-stakes deal, a scene familiar from last year.
Liverpool and the Mbappe Equation
Only a handful of clubs can afford Mbappe, should he depart, and even fewer are perceived as appealing destinations for the French international. Liverpool's name invariably pops up in these speculations, courtesy of their well-documented historic interest. Earlier this year, Mario Cortegana of The Athletic reported Liverpool's attempt to secure Mbappe following the signing of his recent contract.

In May, Mbappe validated the whispers, confirming his informal interaction with Liverpool amidst the swirling rumours. Nonetheless, despite Jurgen Klopp's optimistic overtures, the likelihood remains minimal. The financial obstacle is too significant to be dismissed casually.
Klopp's Enthusiastic Yet Realistic Stance
While Klopp's keen interest in the talented forward is no secret, he's also been forthright about the challenges. "Of course, we are interested in Kylian Mbappe, we are not blind!" he exclaimed last summer, yet acknowledged the financial realities, adding, "But we are not, we cannot, be part of these battles."
Earlier this year, Cortegana's report put PSG's quoted price tag for Mbappe at a staggering €400 million. With Liverpool stepping back from a considerably less expensive Jude Bellingham deal, the chances for a Mbappe transfer appear astronomically slim.
Ties That Bind But Hardly Secure
There's no denying the connections between Liverpool and Mbappe. Klopp's unabashed admiration, Mbappe's mother's fondness for the club, and now even the No. 7 jersey being vacant are all significant. However, they hardly cement a move to Merseyside.
Likely Options on the Horizon
With Mbappe's exit imminent, and Liverpool connections resurfacing, there are really only three options. His future may lie in finally joining Real Madrid, exploring opportunities in Saudi Arabia, or staying put at PSG. Judging the scenario, the smart money would be on him remaining at his current club.