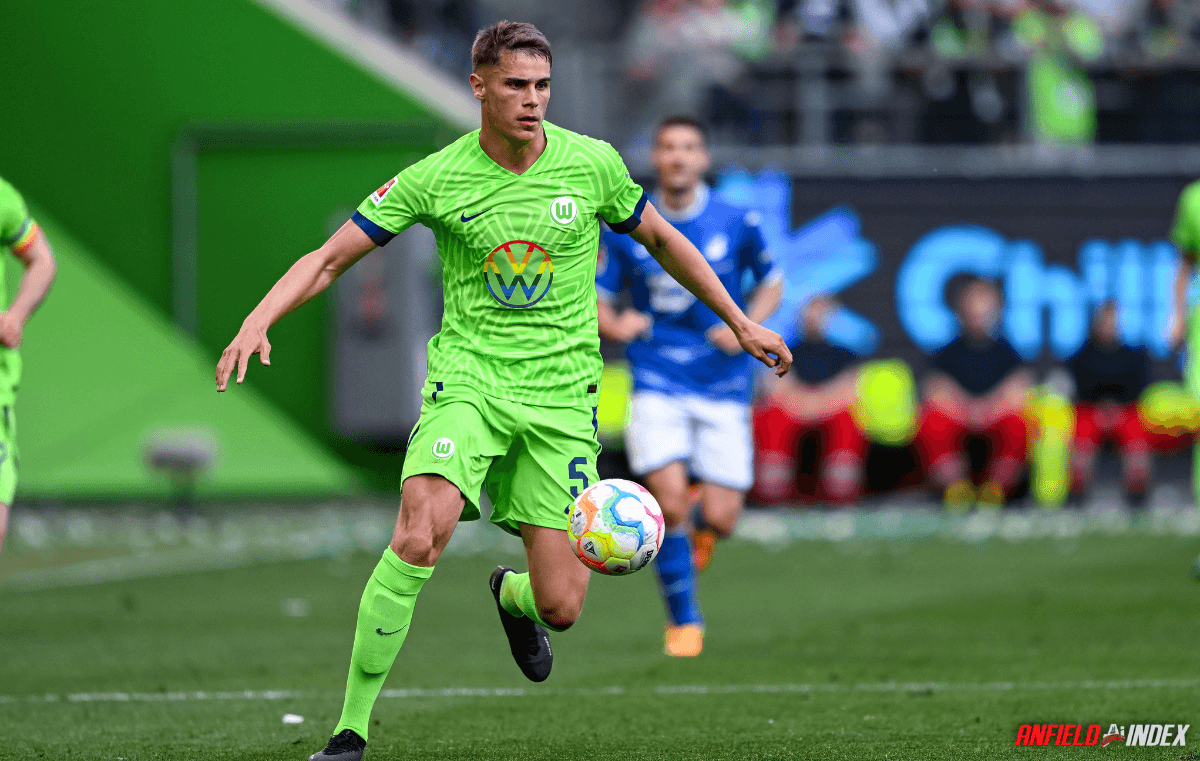 Anfield's Interest Peaks in Dutch Talent from Bundesliga
Micky van de Ven: Weighing Options Amidst Liverpool FC Interest
A Possible Premier League Journey: Van de Ven's View
Micky van de Ven, the Wolfsburg defender garnering considerable attention from Liverpool FC, recently opened up about the swirling rumours around his future. His remarks offer insight into his willingness to embrace new challenges while demonstrating his contentment with his current club.
The 22-year-old Dutchman, in conversation with ESPN, stated, "I am very good at Wolfsburg, so I don't mind staying at Wolfsburg for another year. But if I get the chance to leave, I would like to." These comments suggest a potential openness to a move, perhaps even to a Premier League heavyweight like Liverpool.

🔝 Micky van de Ven hoopt na het EK met Jong Oranje een mooie transfer te maken:

"Als ik de kans krijg om weg te gaan, zou ik dat wel graag willen" pic.twitter.com/m2Mxav1YBo

— ESPN NL (@ESPNnl) June 12, 2023
As Van de Ven explains his perspective on the rumours, he maintains a measured approach. "Of course, I read everything. I have good contact with my agent, so I know what's going on. I'll see where it will lead," he shared, signifying a hopeful, yet grounded outlook. Notably, when queried about the possibility of a Premier League transfer, he coyly responded, "Maybe, yes. Who knows?"
Anfield and the Versatile Defender
Van de Ven's ties with Liverpool FC have gained momentum this summer, especially given his potential utility as both a left-back and a centre-back. This versatility could potentially appeal to Jurgen Klopp, as Liverpool's recent system modification has left them in need of a defender capable of challenging Andy Robertson's position.
Liverpool FC's interest in Van de Ven isn't entirely unexpected. The young Dutchman's versatility, skillset, and potential align with the club's recent recruitment strategy, geared towards nurturing young, promising talents with an ability to adapt to different positions.
Time is of the Essence
With the European Under-21 Championships commencing on June 21, where Van de Ven will represent the Netherlands, time is ticking for Liverpool to possibly secure a deal prior to the tournament. This deadline could influence the dynamics of the negotiations and accelerate decision-making for all parties involved.
Wolfsburg, meanwhile, is anticipated to request a transfer fee of no less than £34 million for their versatile defender, as reported by WAZ. The possible transfer deal could be influenced by the personal connection between Van de Ven and Liverpool's new sporting director, Jorg Schmadtke. Van de Ven initially made the move to Wolfsburg back in 2021 during Schmadtke's tenure there.
An Uncharted Pathway?
As of now, Liverpool have not signed a player directly from the Bundesliga outfit. However, with Schmadtke now at the helm of sporting decisions at Anfield, this pattern could change, and Van de Ven might just be the first such addition to the Reds' ranks.
While the Dutch defender appears content with his life at Wolfsburg, his admission of a willingness to explore new opportunities certainly adds fuel to the transfer rumours. Only time will reveal if the lure of Liverpool FC and the Premier League will prove too enticing to resist.