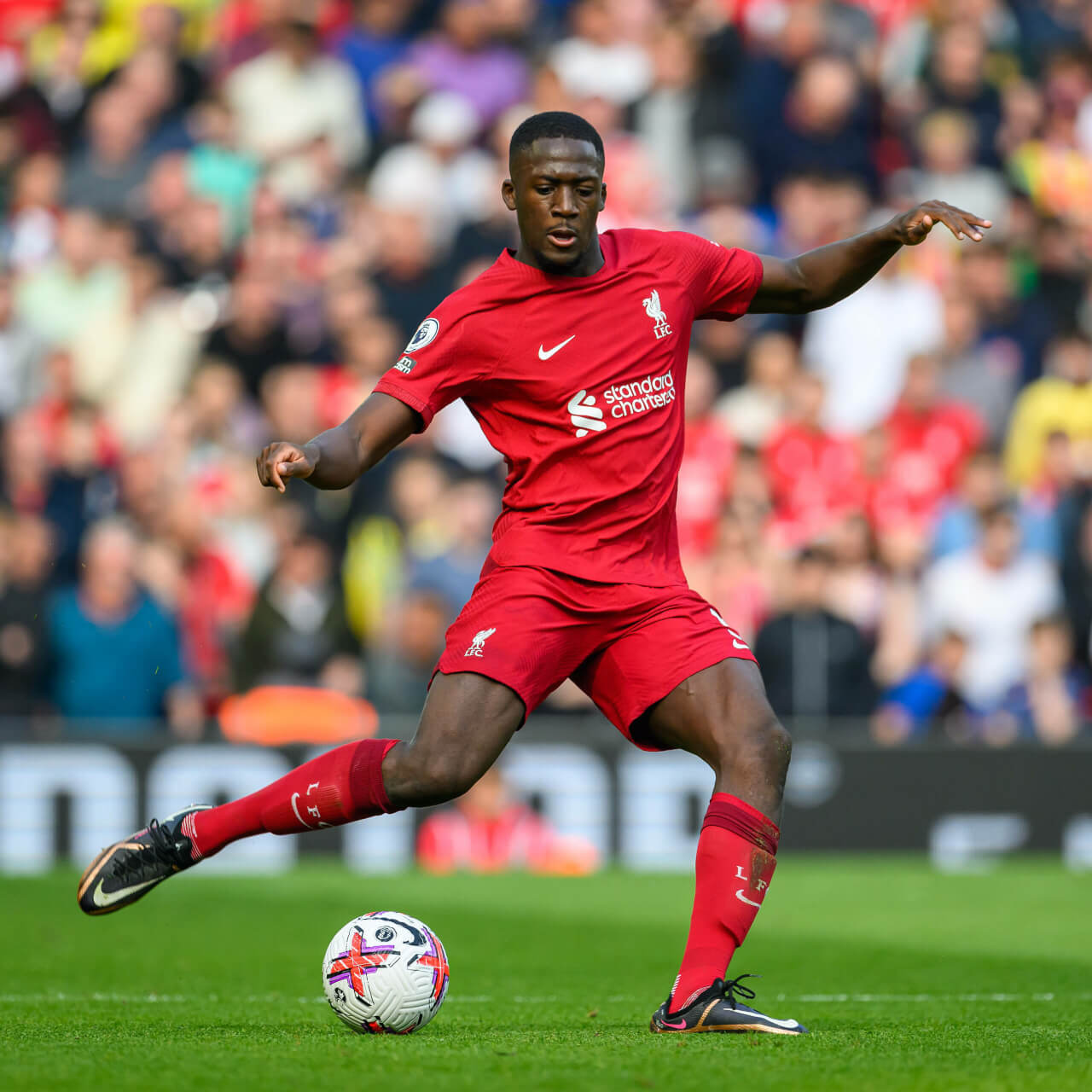 Konate Hails Potential Liverpool Signing Thuram
Liverpool's Ibrahima Konate Advocates £55m Signing of Khephren Thuram
Kop Star's Desire to Bring Thuram to Anfield
Liverpool defender Ibrahima Konate has openly expressed his enthusiasm for the potential signing of Nice's Khephren Thuram. Konate has strong ties with the 22-year-old midfielder and stated he "would be very happy" to see the Premier League giants snap him up. The interview was originally featured by RMC Sport, and Konate's candid words demonstrate his personal interest in Liverpool's summer recruitment.
"I would be very happy for him [Thuram] to come to Liverpool and I would take him under my wing and I would do everything for him to progress and become the player he wants to become," Konate said.
Thuram and Konate: A Brotherhood Forged in Football
The deep bond between Konate and Thuram extends beyond their professional careers. "Khephren is like my little brother, he's someone I saw growing up. I was with his big brother in the training centre, but I saw him grow. I saw him perform and progress at a level… It was incredible," shared Konate.

This brotherly affection seemingly propels Konate's keenness to usher Thuram into the Liverpool family, a move he believes could see Thuram progress rapidly.
Liverpool's Impending Summer Signings
Konate's vocal backing of Thuram comes amid reports that Liverpool have 'agreed personal terms' with the French player, with a proposed fee circling around £55m. This follows the Reds' recent signing of Alexis Mac Allister from Brighton for £35m.
Additionally, rumours suggest Liverpool's gaze is also fixed on Borussia Monchengladbach's Manu Kone. On this matter, transfer guru Fabrizio Romano indicated Thuram and Kone are currently 'in talks' with Liverpool.
Romano elaborated, "Liverpool have many players on their list, but it will depend on the opportunities on the market and the cost of the player. Thuram and also Manu Kone are in talks with Liverpool, and [Gabri] Veiga is an attractive option on the list, but there's nothing more for now."
Konate's Message to Thuram: Make Your Own Path
Reflecting on his own journey from RB Leipzig to Liverpool, Konate offered some words of advice to Thuram. He highlighted how he had defied critics who claimed his move to Liverpool was premature.
"When I was in Leipzig and I signed for Liverpool, many people said that it was too early, that it was not the right choice. In the end, I proved all these people wrong so you shouldn't listen to people," asserted Konate.
He added, "If Khephren has the opportunity to come to a club like Liverpool, I think he will be surprised by the enthusiasm that will come behind him."
With a hint of mentorship in his voice, Konate encouraged Thuram to seize any opportunity to join Liverpool, a move he clearly believes could be a turning point in Thuram's burgeoning career.
A Chance to Shape Liverpool's Future
Konate's open endorsement of Thuram serves as an intriguing insight into Liverpool's dressing room dynamics. It also spotlights the defender's willingness to assume a mentorship role, potentially shaping the future of Liverpool's midfield. Whether or not this move transpires, one thing is clear: Konate stands ready to foster Thuram's development both on and off the pitch, much like an older brother.
Will this brotherly connection become the latest piece of Liverpool's evolving puzzle? Only time will tell.