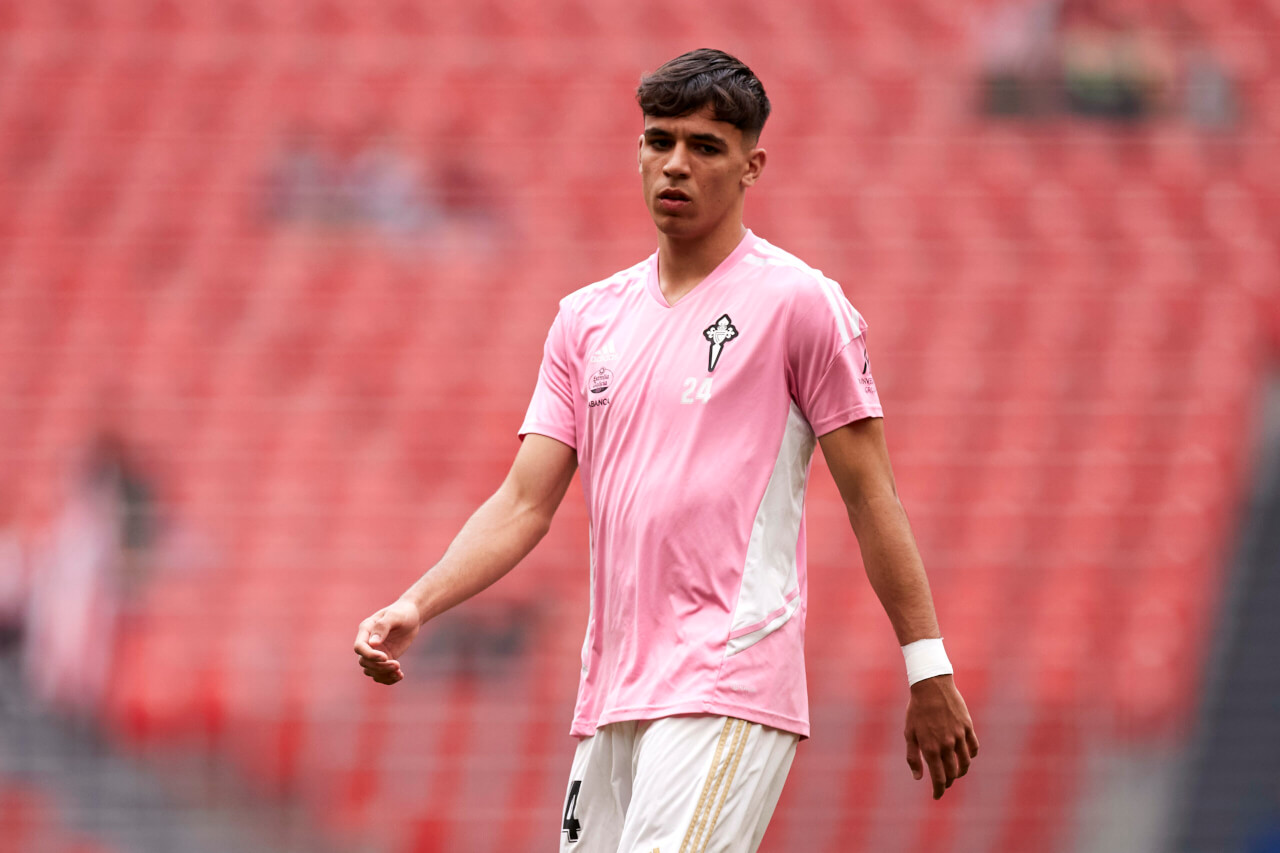 Klopp's £34m Bet: Liverpool's Eyes Set on La Liga Prodigy
Liverpool FC Eye La Liga Talent Gabri Veiga
Liverpool FC appear to be venturing into the Spanish market, as reported by Fabrizio Romano, with Celta Vigo's young star, Gabri Veiga, in their crosshairs for the upcoming summer transfer window.
Veiga's £34m Release Clause Within Liverpool's Reach
Veiga's contract includes a £34m release clause, a figure Liverpool seem capable of meeting. This 21-year-old star was one of the key figures who aided Celta Vigo's successful battle against relegation during the 2022/23 season.
Veiga's Midfield Prowess
With 11 goals and four assists under his belt in 40 appearances across all competitions, Veiga boasts a strong presence in the midfield. His impressive skill set includes not only a keen eye for the goal but also technical strength and an ability to make potent box-to-box runs. Moreover, his off-ball efforts add further value to his on-field contributions.

Positioned mostly in a double pivot midfield throughout the previous season, Veiga's potential addition to the Liverpool squad would bring an authentic touch of Spanish flair, thanks to his outstanding ball control and significant contributions even when off possession.
How Veiga Would Fit into Klopp's Setup
Liverpool FC's recent acquisition of Alexis Mac Allister from Brighton indicated Jurgen Klopp's ambition to reinforce his team's midfield. Mac Allister's versatile positioning and knack for goal-scoring only heighten Liverpool's offensive threat.
However, introducing Veiga into the mix would dramatically amplify this threat. Liverpool have lacked a consistent goal-scoring force from the midfield in recent years, and Veiga's potential inclusion could certainly address this gap.
From a tactical standpoint, both Mac Allister and Veiga are adaptable and responsive to their manager's strategic vision, making them ideal additions to Klopp's lineup.
A Pivotal Summer Window for Liverpool
The summer window is shaping up to be an exciting period for Liverpool. Fresh from the acquisition of Mac Allister, and now setting their sights on Veiga, the Reds are positioning themselves for a strong comeback. This is particularly crucial after the disappointing performance in the 2022/23 season.
Jurgen Klopp, undoubtedly keen to not squander another year, will want to ensure that his squad reshaping provides tangible returns for the fans. By strategically reinforcing their midfield, Liverpool appear committed to reigniting their trophy challenge in the upcoming season.