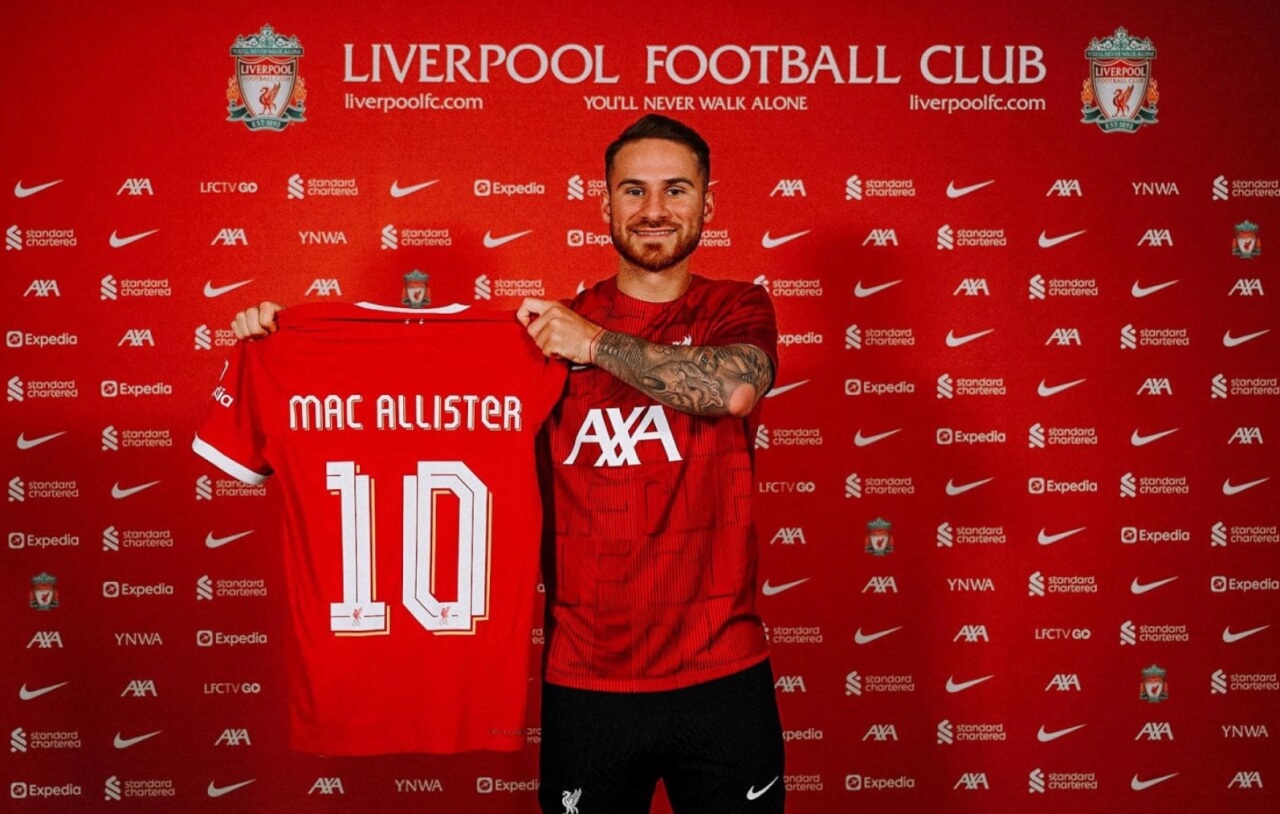 Future Reds Stars: Potential Inheritors of Liverpool's Iconic Jerseys
Shirt Numbers in Play for Liverpool FC's Summer Signings
Liverpool FC has always had a history attached to its shirt numbers, and as the summer transfer window swings open, the stakes are up for the forthcoming signings.
A Glimpse into the Reds' Summer Transfers
In the recruitment drive, Liverpool FC have already set the tone with the acquisition of Alexis Mac Allister. Heralded for his top-notch performances at Brighton and even on the world stage with a World Cup triumph, the selection of Mac Allister was an expected move for Jurgen Klopp and his scouting team.
Bypassing their original pursuit for Real Madrid's latest entrant, Jude Bellingham, due to steep financial implications, the Reds chose Mac Allister, costing them an undisclosed amount. This leaves them with a little more manoeuvring space in the budget for potential additions. The likes of France's young talents, Manu Kone and Khephren Thuram, are said to be on Liverpool's radar.

With rumours regarding Fede Valverde and Kylian Mbappe doing the rounds, the financial dynamics play a significant role, much like the Bellingham case. However, these are exciting times at Anfield, especially for fans awaiting their club's next move.
Available Shirt Numbers: A Story of Legacy
Mac Allister, donning the number 10 shirt throughout his Brighton stint, chose the same number for his Liverpool journey. The recent departures from the club have, however, opened up possibilities for other eminent numbers to be claimed by new signings.
The Iconic No.7
A number steeped in rich heritage, from the era of Sir Kenny Dalglish and Kevin Keegan to more recent legends like Steve McManaman, Harry Kewell, and Luis Suarez. The No.7 shirt, worn by the departing James Milner for eight seasons, is once again up for grabs.
Which player could get it? There were rumours swirling that the shirt may go to Harvey Elliott this season but those are unfounded and we're not sure how the fanbase would react to this.
Jude Bellingham was the favourite to get this shirt or the number 8 had he joined but that ship has now sailed. Liverpool have not been linked to a No 7 type of quality player, it should be held for a big-name signing.
The Legendary No.8
A number that will forever resonate with Steven Gerrard, the last wearer was Naby Keita, who had enormous shoes to fill, given Gerrard's accomplishments as a No.8.
Which player could get it? Kephren Thuram or Manu Kone would be ideal candidates for the shirt if they were to be brought in by the manager. Thuram especially, looks like a good bet to wear this shirt if Liverpool can seal the deal.
The Coveted No.9
The No.9 shirt carries a weight of expectation, having been worn by goal-scoring legends Ian Rush, Robbie Fowler, and Fernando Torres. Roberto Firmino, one of the high-profile summer exits, leaves this shirt vacant.
Which player could get it? Darwin Nunez would be the ideal candidate, a big-money buy last season and a player that is desperate to prove himself. This would be huge for him. Cody Gakpo could be another that has his eyes on
The Available No.12
The No.12 has been vacant since Joe Gomez switched to No.2 last season, adding to the list of available shirt numbers.
Which player could get it? If rumours of Kelleher's departure are true, maybe an incoming goalkeeper can take this number.
The Vacant No.15
Another shirt that finds itself without an owner is No.15, last worn by Alex Oxlade-Chamberlain who bid goodbye to Anfield this summer after a six-year tenure.
Which player could get it? This would be a good number for the young prodigy Stefan Bajčetić – Daniel Sturridge, Jamie Redknapp, Patrik Berger, Peter Crouch, Salif Diao and Yossi Benayoun also wore this shirt number.
The Unoccupied No.16
Marko Grujic's departure to FC Porto last summer leaves the No.16 shirt, formerly worn by Didi Hamann, without a successor.
Which player could get it? Maybe the third midfielder that Liverpool bring in could take this shirt, whether that's Kone or another.
Additional squad numbers that remain unassigned are 24, 25, 29, 30, 31, 33, 34, 35, 36, 37, 38, 39, and 40. The summer transfer window will undoubtedly throw up some interesting mix-and-match scenarios regarding these numbers at Liverpool FC.