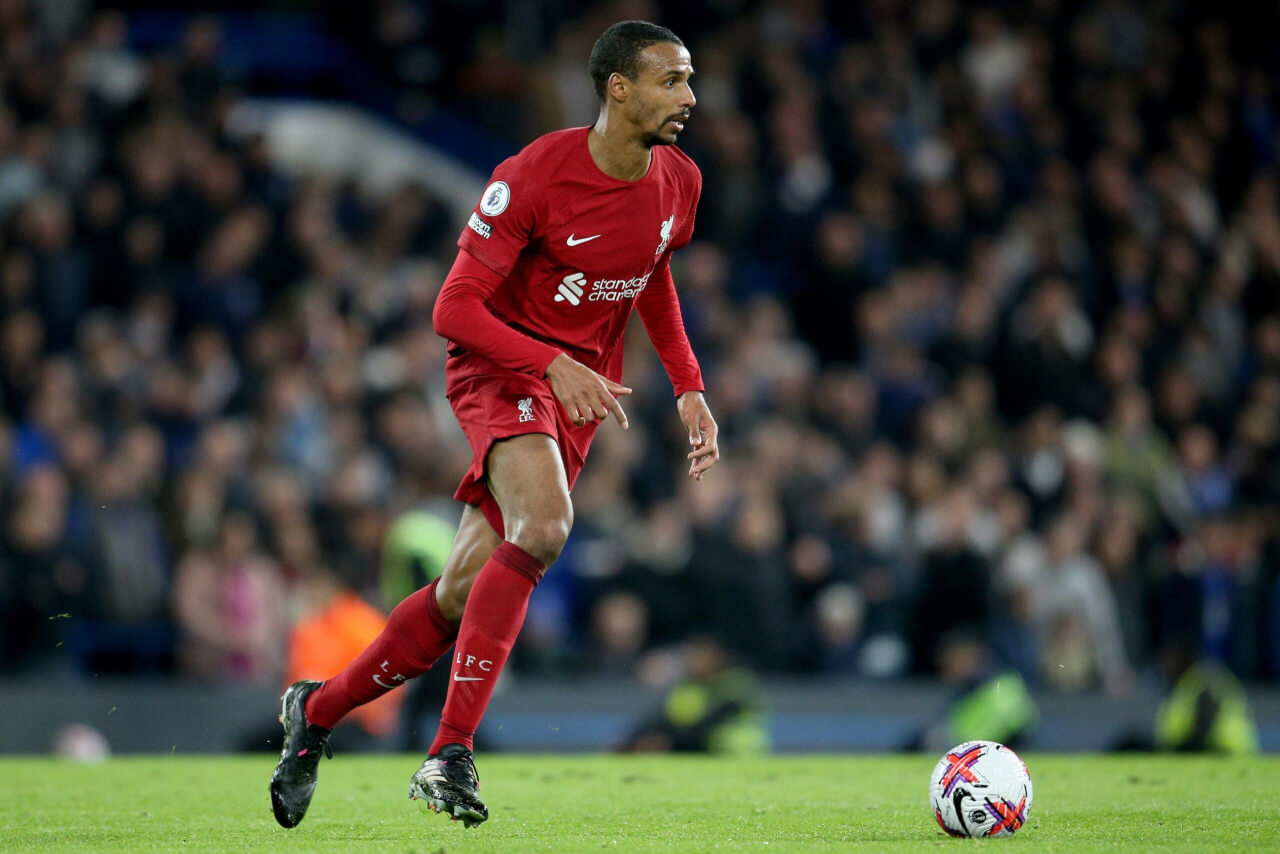 No Early Exit for Seasoned Liverpool Defender
Joel Matip: An Underrated Force Anticipated to Serve His Full Term at Liverpool
On the fickle pitch of the football world, many factors can alter a player's trajectory. Joel Matip's journey at Liverpool has seen him transform from an integral defensive force to an oft-overlooked spare part. However, rather than seek pastures new this summer, it appears he's more inclined to see out his term at Anfield.
The Constant Professional: Matip's 2022/23 Season
Liverpool's recent season saw the Cameroonian stalwart in a peculiar position. Matip was match fit for most of the campaign but was deployed less frequently than one would expect.
He was selected for the matchday squad 39 times, yet only started 17 of those games. He featured as a substitute four times and spent 18 matches unused, including only five of the last 19 fixtures. This somewhat marginal role marked a stark departure from his once integral position in Liverpool's defensive line.

The Rise of Konate and Implications for Matip
Ibrahima Konate's cementing as Virgil van Dijk's first-choice partner and Liverpool's ongoing search for new defensive talent has led to speculation about Matip's future at the club. Despite the conjecture, it seems likely that Matip will fulfill his contractual obligations at Anfield.
James Pearce, reporting for The Athletic, suggests that the prevailing expectation is for Matip, now 31, to see out the last year of his deal and subsequently part ways with Liverpool on a free transfer in 2024.
The Last Hurrah at Anfield: Matip's Prospective Final Year
In a similar position to fellow teammate Thiago, Matip has entered his early 30s with no extension offered on his current terms. But with a lack of substantial offers for the centre-back, the club seems comfortable with him running down his contract.
Matip's arrival at Liverpool on a free transfer from Schalke in 2016 marked one of Jurgen Klopp's first signings. The towering defender has since contributed significantly to the club's success.
Despite grappling with recurring injuries, Matip has clocked up 187 appearances over seven seasons. This includes more than 30 appearances in each of his first three campaigns and a record 43 in the team's quadruple challenge of 2021/22.
The Unforeseen Shift: Matip's Changing Role at Liverpool FC
Though his performances were occasionally underestimated, Matip's growing marginalisation is primarily due to Konate's emergence. Furthermore, with no anticipated move for Joe Gomez, who signed a new five-year contract last summer, Matip might find himself gradually phased out in favour of new recruits.
Nonetheless, the centre-back's influence in his potentially final season at Anfield will still be crucial, with many of his starts likely to come in domestic cups. His departure on a free transfer in 2024 will not be seen as a loss for Liverpool, considering that he joined the club on a free transfer seven years prior.
Joel Matip's understated role at Liverpool is a testament to his professionalism and commitment. Regardless of his reduced game time, his impact on the pitch, and his influence in the dressing room, will undoubtedly be appreciated in the club's quest for future success.