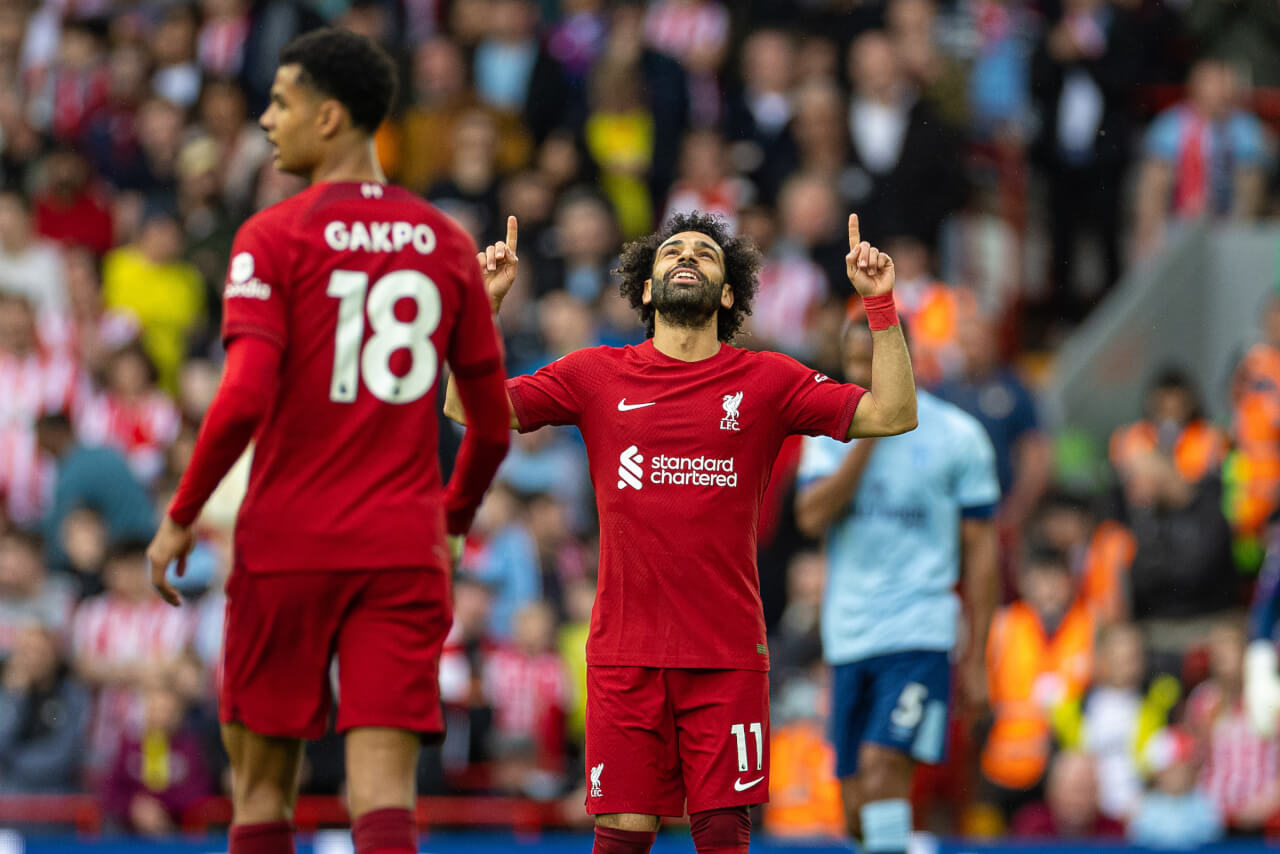 From Transition to Triumph: Salah's Confidence in Liverpool Attack
A New Dawn: Mohamed Salah and Liverpool FC's Reimagined Forward Line
Mohamed Salah, Liverpool FC's talisman, remains as steadfast as ever despite the reshuffling within Liverpool's famed attacking trident. The Egyptian King, widely celebrated for his ruthless precision in front of the goal, finds himself amidst a transition phase for the club's forward line.
An Era of Transformation
The once-stalwart trio of Salah, Roberto Firmino, and Sadio Mane were synonymous with Liverpool's relentless forward push. A blend of speed, deft touches, sharp intellect and clinical finishing defined their game. But, as the wheel of football turns, Salah now finds himself the lone survivor following two consecutive summer departures of Mane and Firmino.
In the face of a changing dynamic, Liverpool FC is far from depleted. With the likes of Diogo Jota, Luis Diaz, Darwin Nunez, and Cody Gakpo ready to step up, there is more than just a glimmer of hope in Salah's eyes.

A Bright Outlook on the Anfield Horizon
Salah, brimming with optimism, shared his thoughts during an interview with Stadium Astro (video below). He emphasised the potential of the new-look attacking ensemble to continue the legacy of their illustrious predecessors.
"Without taking any credit from Bobby and Sadio, of course, we can achieve [success]," said the Egyptian ace. He continued, "We can achieve more if we believe we can, we will achieve it. I believe from my heart that we have great players, they have great potential."
Salah emphasised the importance of self-belief, pushing away the weight of expectations to concentrate on the beautiful game.
The Gakpo Revelation
Among the burgeoning talents, Cody Gakpo, Liverpool's No. 18, is drawing comparisons with Firmino for his playing style. With the Dutch forward set to enjoy his first full pre-season at Anfield, Salah expects Gakpo to leave his indelible mark.
"He's kind of like Bobby, he likes to drop deep and sometimes he plays the No. 8," commented Salah, also acknowledging Gakpo's adeptness in dealing with criticism and his desire to learn.
The Next Chapter
Despite Firmino's departure, there are no immediate plans for new attacking reinforcements this summer. With Klopp's sights set on strengthening the midfield and defence, the focus is firmly on the existing squad and the opportunities for Liverpool's youth during cup competitions.
The stage is set for a new chapter in Liverpool FC's attacking prowess. The challenge lies in finding a consistent clinical edge in front of the goal. And with Mohamed Salah at the helm, confidence abounds at Anfield.