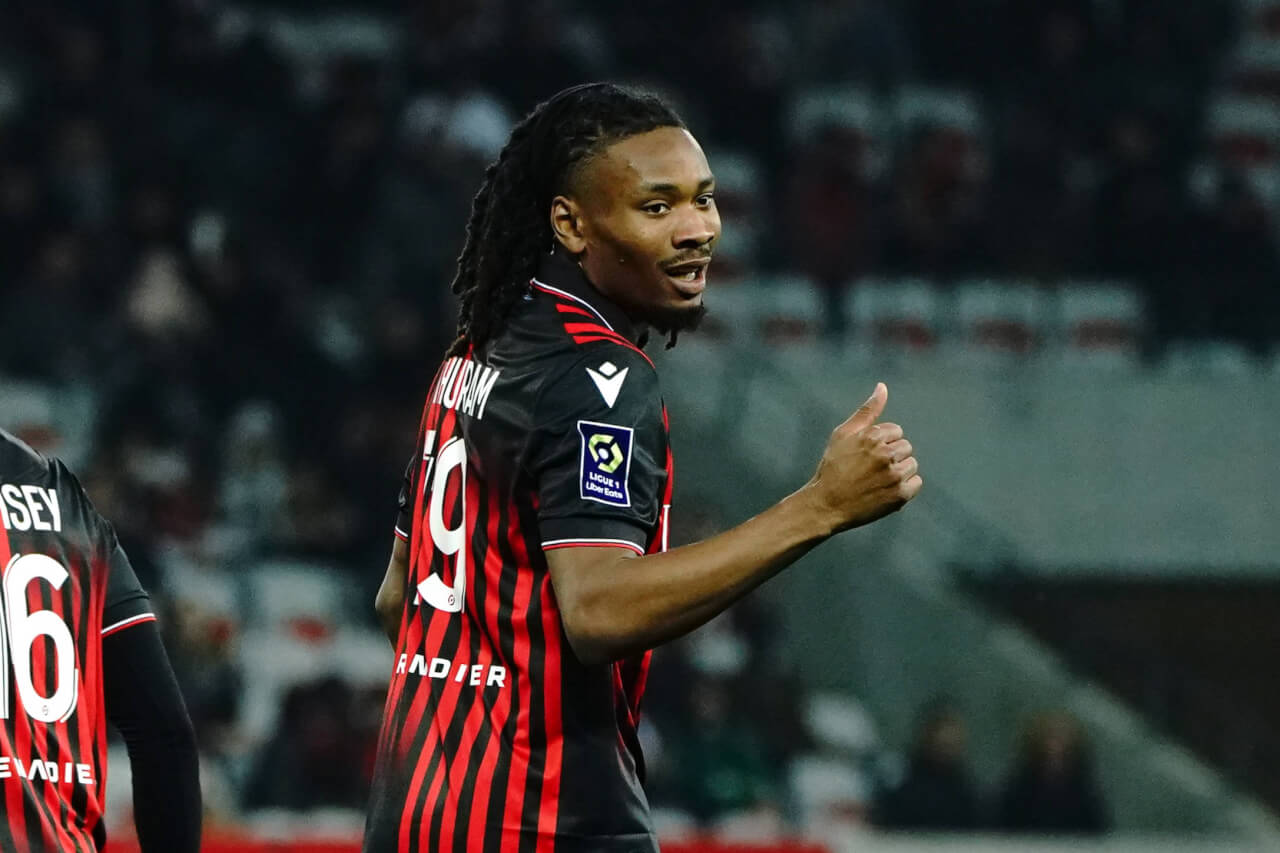 Liverpool's Pursuit Faces Bidding War for Midfield Prodigy
Unfolding Drama: The Waiting Game for Liverpool and Khephren Thuram
As we delve into Liverpool FC's pursuit of French sensation Khephren Thuram, the interwoven intrigue of negotiations and waiting games provides a fascinating backdrop. With Nice reportedly keen to induce a bidding war for the Reds' prime target, the plot thickens for Liverpool's second summer acquisition.
The Reds Eyeing Thuram
As Liverpool seek to strengthen its ranks this summer, their eyes have settled on Khephren Thuram, the 22-year-old dynamo currently playing for Nice. Football Transfers' Jacque Talbot reports that the midfielder, who is also on France U21 duty, is eager for the Anfield switch, having informed his current club of his intention.
Despite Thuram being earmarked for a summer move, the negotiation process has not been a smooth ride for Liverpool. Nice, hoping to gain maximum leverage, are currently holding out for an optimal €60 million price tag for their player, potentially slowing down the transfer proceedings.

Nice's Tactical Silence
Amid all the transfer whispers, Nice have maintained a tactical silence, particularly regarding matters involving Thuram. Their ideal scenario? Encouraging other clubs to join the bidding war, thereby driving up the price for the coveted player.
Paris Saint-Germain reportedly expressed interest in Thuram, although their proposed staggered payment approach did not align with Nice's expectations. Additionally, Newcastle's interest has been dampened by the steep initial asking price.
While Nice has shown willingness to part ways with Thuram since the start of this year, their requirement for a favourable payment structure and higher price remains a stumbling block.
Liverpool's Agreement with Thuram
It is reported that Thuram has agreed verbally to personal terms with Liverpool, no doubt facilitated by his father, France's football legend Lilian Thuram, favouring a Merseyside move for his son.
Adding a pinch of mystery, Thuram's agent, Rafaela Pimenta, posted a photograph from Nice's headquarters on her social media account, leaving her 52k followers pondering the meeting's purpose.
Liverpool's Transfer Strategy
In addition to Thuram, Liverpool have expressed interest in Manu Kone. Although discussions have taken place, these are not as advanced as the talks with Thuram.
Securing Thuram's services would signify Liverpool's second summer transfer, following the acquisition of Alexis Mac Allister from Brighton. Liverpool's strategy to complete their transfer dealings well before the window closes suggests that further developments regarding Thuram could unfold in the coming weeks.
With the relentless twists and turns of the transfer saga, fans and pundits alike will be watching closely as Liverpool seek to navigate through this complex negotiation landscape, hoping to add Thuram to their ranks ahead of the upcoming season.