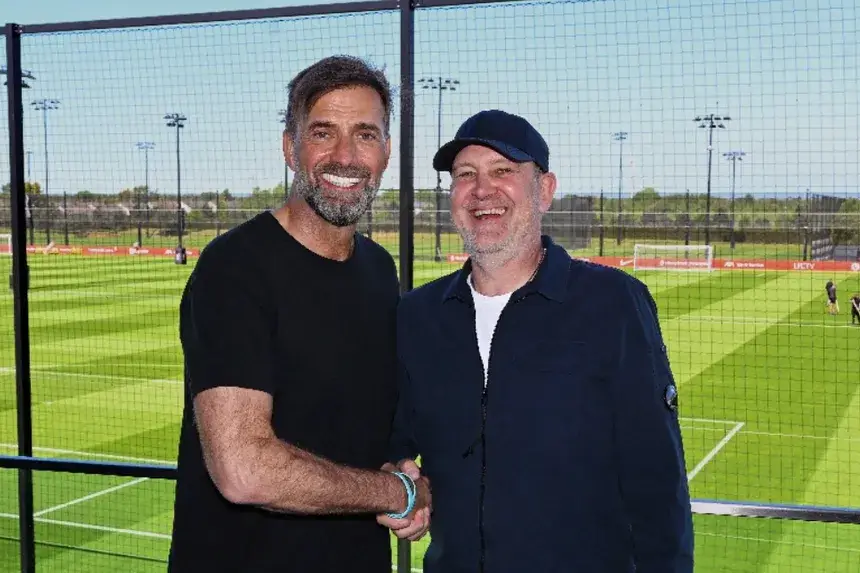 David Lynch: 3 Transfers LFC Can Complete 'Without Difficulty'
Liverpool Transfer Latest: Manu Koné, Gabri Veiga, Micky van de Ven, and Khéphren Thuram
As the transfer window swings open and the sun shines down on Anfield, rumours swirl about who might be the next to don the iconic red kit. We turn to David Lynch, Anfield Index regular and Liverpool football correspondent, for insights on potential new faces. His appearance today on Anfield Index's Media Matters podcast offers some food for thought. Here, we focus on his comments around Manu Koné, Gabri Veiga, Micky van de Ven, and Khéphren Thuram.
Manu Koné: Midfield Mastery
One name that has been doing the rounds lately is Manu Koné. However, Lynch seemed somewhat lukewarm on the French midfielder's move to Merseyside.

"You think with Liverpool, it would be very easy for them to get straight in there and get that done quite quickly if he was the one that they were 100% convinced was going to be the right player for them," Lynch told Dave Davis.
This hesitance suggests Liverpool might be pursuing other targets more fervently, or at least weighing up their options.
Gabri Veiga: A Quiet Contender
While the interest in Spanish 21-year old midfielder Gabri Veiga is palpable, there's an air of calm around this particular transfer story. Lynch hinted at Liverpool's patience, saying:
"No real rush at the moment to get the next move done, we'll start to see moves on that in a couple of weeks time maybe."
For Liverpool, the Veiga deal seems like a feasible one, given the player's release clause.
Micky van de Ven: A Dutch Promise
Micky van de Ven, the young Dutch centre-back, piqued our interest with a "no-comment" Lynch was given from the players' side.
"It wasn't ruled out, which I think is interesting," he said, adding; "I was told that Liverpool were definitely looking for a Dutch centre back in this summer window, his name just keeps popping up."
Lynch's cryptic comments seem to suggest that van de Ven is very much on Liverpool's radar.
Khéphren Thuram: The French Enigma
Lynch's comments about Khéphren Thuram, the young French midfielder, are shrouded in mystery.
"Absolutely not at the moment," he said when asked about any new insights on the deal following a cryptic photo from Thuram's agent visiting Nice today.
Perhaps Liverpool's strategy with Thuram is one of quiet observation or, as Lynch suggests, it's because of the discreet way his representatives operate.
The Transfer Window: A Time for Calm
Transfer windows are infamous for their frenetic energy and rampant speculation. Yet, amid the clamour, Lynch reminds fans and observers alike to maintain calm. He cautions against reading too much into social media chatter and highlights Liverpool's history of making strategic decisions.
Lynch's comments serve as a reality check, reminding us all that while speculations about Manu Koné, Gabri Veiga, Micky van de Ven, and Khéphren Thuram abound, it is the club's strategists who will have the final say. As the summer sun continues to shine on Anfield, Liverpool's fans eagerly anticipate the club's next move in this thrilling transfer window.