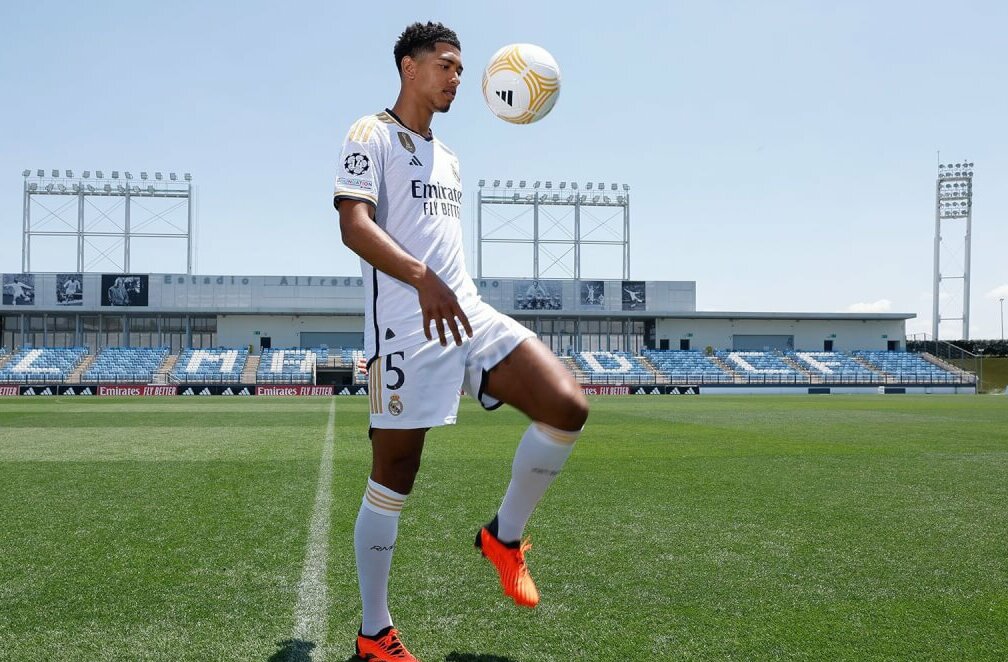 Bellingham Reveals Why He Picked Madrid Over Liverpool
Jude Bellingham's Grand Real Madrid Entrance – The Echo of a Liverpool Heartbreak
The narrative of Jude Bellingham's high-profile switch to Real Madrid is all too familiar, with a harsh sting of disappointment for Liverpool.
The Unfulfilled Liverpool Romance
Liverpool's intent on signing Bellingham, the coveted midfielder, was rather conspicuous. The Reds, having overlooked the previous summer's transfer window, were prepared to make a resounding statement in the subsequent one.
However, the financial implications associated with bringing the young star to Anfield quickly put an end to that vision. The proposed fee stood at an eye-watering £88 million, potentially swelling by another £27 million in add-ons. Factoring in agent fees and wages, Liverpool considered it more prudent to spread such a sum across a squad of talents, rather than just one – albeit a potential generational prodigy.

Jude Bellingham: "I was at the final when Madrid beat Liverpool, that was a huge factor in my decision to join Real." 🏆 pic.twitter.com/RCWVlhCz5l

— ESPN FC (@ESPNFC) June 15, 2023
Real Madrid's Win: A Decisive Factor for Bellingham
While some still grapple with the pang of losing out on Bellingham, the player himself has shed light on the reasons behind his move to the Spanish capital. Bellingham was an interested spectator during Real Madrid's Champions League victory over Liverpool.
In a recent press conference, Bellingham admitted:
"I was at the final when they beat Liverpool, that was another huge factor."
Pinning down the exact moment he decided to join Madrid seems tricky for him, but he clearly recalls a decisive meeting at his home. "I was sold, to be honest," he confessed.
During the same press conference, Bellingham emphasised that money didn't dictate his decision.
"I don't think about money at all when I make these kind of decisions," he noted, "I play the game purely out of love."
His decision, he explained, was more about the aura surrounding the Spanish giants than any financial considerations.
"It wasn't a case of the other teams were bad or they weren't good, it is just for me, Real Madrid is the greatest," he gushed.
And while Liverpool fans might dispute that last point, it's time to look ahead.
Jude Bellingham:

"All the players at England camp kept asking me to go to the Premier League or join their clubs but I wanted to play outside of my comfort zone. This is where I wanted to be." pic.twitter.com/XJAfMci5LR

— LFC Transfer Room (@LFCTransferRoom) June 15, 2023
Liverpool has already brought in Alexis Mac Allister, and the focus now is on who might follow in his footsteps. Rumours abound of potential recruits like Khephren Thuram, Ryan Gravenberch, Manu Kone, Romeo Lavia, and Gabri Veiga. As ever, the challenge for Liverpool is to successfully navigate the transfer market and land the right deals.
The Bellingham saga may have ended in heartache, but the future still holds promise for the Anfield faithful.