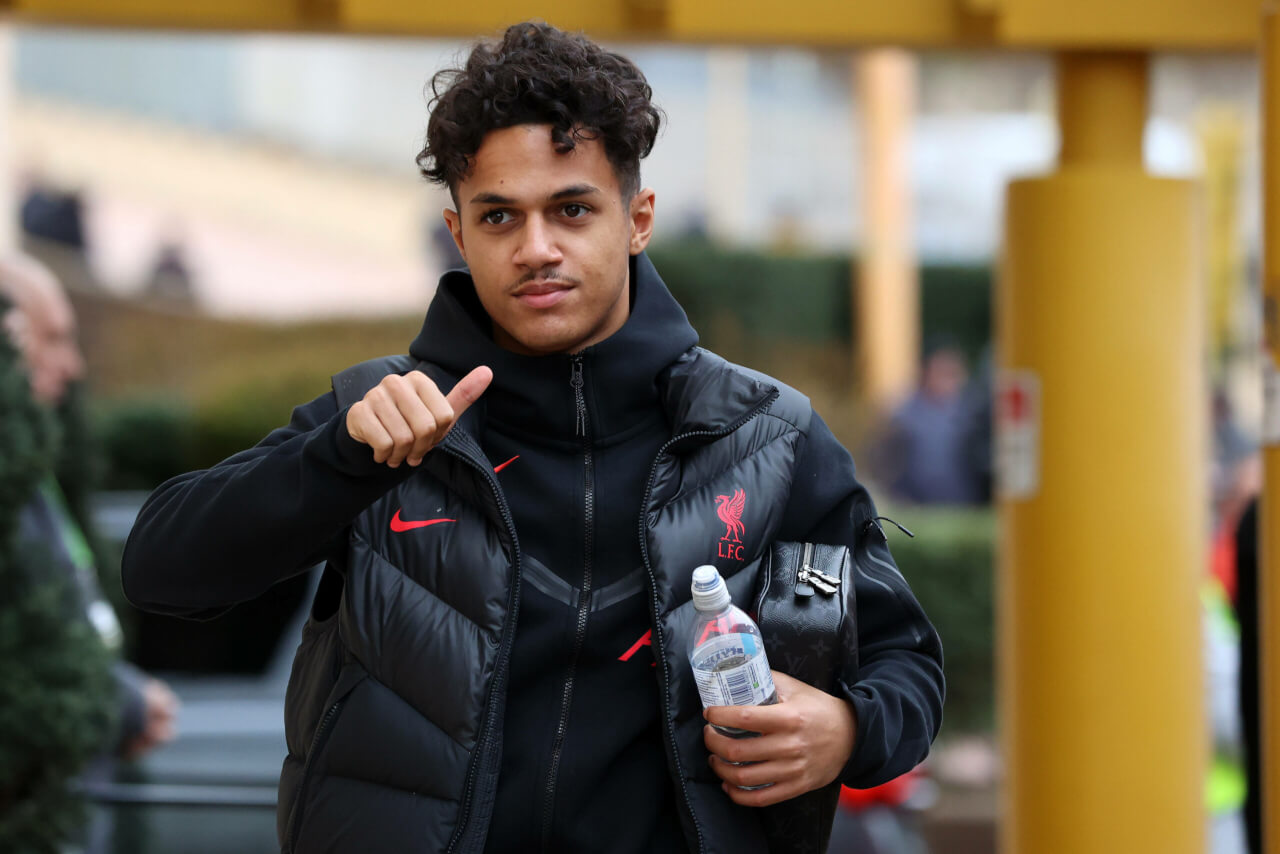 What went wrong for Liverpool's Fabio Carvalho last season?
When Liverpool signed Fabio Carvalho from Fulham last summer, there was huge amounts of hype around the young midfielder.
His career at Anfield got off to a great start with goals against Bournemouth and Newcastle United, as well as starting in the Merseyside Derby against Everton at Goodison Park.
However since the World Cup in December, Carvalho has massively struggled for minutes with the likes of Curtis Jones, Harvey Elliott and Stefan Bajcetic playing much more minutes in the second half of the season.

The massive improvement from Curtis Jones in the last couple of months of the season practically put the nail in the coffin of Carvalho's debut season.
So today we're going to look deeper into what Curtis Jones has been offering that Fabio Carvalho couldn't, which will tell us what Jurgen Klopp wants to see from the youngster and where his season may have gone wrong.
On the ball:
When looking deeper into Fabio Carvalho's stats compared to Curtis Jones', it was clear to see that the latter is much more efficient with the ball at his feet.
Below are the passing stats of both players over the past 365 days, with all stats being averaged per 90 minutes.
Fabio Carvalho:
Passes completed- 31.75
Pass completion %- 82.3%
Assists- 0.00
Key passes- 0.58
Passes into final third- 1.56
Progressive passes- 3.70
Curtis Jones:
Passes completed- 51.30
Pass completion %- 89.6%
Assists- 0.08
Key Passes- 1.19
Passes into final third- 4.20
Progressive passes- 5.71
As the stats show, Curtis Jones has been far more efficient and safe on the ball than Fabio Carvalho was ever able to show when given the chance.
However, it doesn't only show that he isn't as good when he gets the ball but he also doesn't get on the ball enough in the first place.
Jones averages 57.25 attempted passes per 90, whereas Carvalho averages only 38.57 passes per 90.
It is important to note though that Jones has much more Premier League experience, and therefore likely more comfortable and mature in his game.
If Carvalho wants to become a valuable and trusted player under Klopp, he certainly needs to improve this side of his game.
Off the ball:
Another vital part of the job as a midfielder in a Jurgen Klopp side is the defensive ability in all areas of the pitch.
Below are both Carvalho's and Jones' defensive stats from the past 365 days averaged per 90 minutes.
Fabio Carvalho:
Tackles- 1.95
Tackles (Mid 3rd)- 0.97
Tackles (Att 3rd)- 0.39
Challenges lost- 1.36
Blocks- 1.75
Interceptions- 1.17
Curtis Jones:
Tackles- 2.85
Tackles (Mid 3rd)- 1.11
Tackles (Att 3rd)- 1.11
Challenges lost- 1.03
Blocks- 1.19
Interceptions- 0.32
The amount of tackles in the middle and attacking third suggest that Curtis Jones is more suited to the high-pressing style of play often used by Jurgen Klopp high up the pitch.
Also, Curtis Jones certainly seems to be much more physically structured to the intensity of the Premier League based on the difference in challenges lost per 90.
However, judging by the amount of blocks and interceptions made by the two per 90, it could be fair to say that Carvalho is more talented at reading the play whilst defending.
Summary:
Based on the stats we've looked at in this piece, I think Jurgen Klopp is looking for Carvalho to be a bit more mature both on and off the ball.
I also think the youngster often goes missing in games and in my personal opinion that is the biggest difference between the two players.
A loan move to a lower Premier League side like Fulham would definitely benefit Carvalho and help him get up to the required pace and intensity of the Premier League.