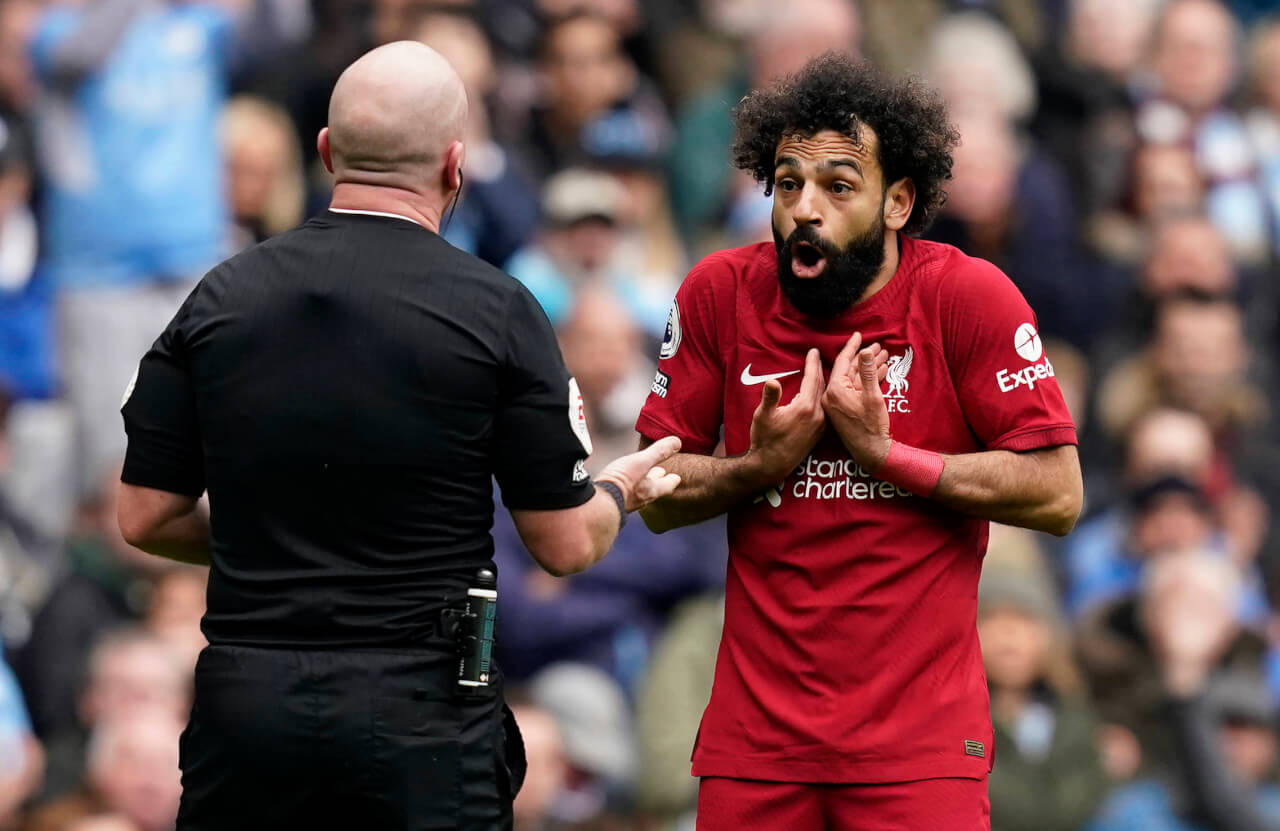 Agent Tweets Truth about Salah's Rumoured PSG Meeting
Abbas Promptly Shuts Down Salah PSG Rumours
The plot thickens in the recent storyline featuring Mohamed Salah, Liverpool's star forward, and a purported proposition from Paris Saint-Germain (PSG). As reported by Sports Zone, whispers of a Moroccan meeting between Salah and PSG's President, Nasser Al-Khelaifi, were on the rise. But were they merely illusions?
⚡️FLASH ZONE ⚽️

Nasser El-Khelaïfi a rencontré Mohamed Salah pour une énième fois au Maroc.

▫️Nasser El-Khelaïfi travaille sur le mercato et souhaite donner à Paris plusieurs options et tâte donc le terrain en ce sens.

▫️Depuis la dernière Coupe du Monde, les contacts n'ont… https://t.co/WWyCfJ1A7w pic.twitter.com/zymfFK9zBd

— SPORTS ZONE (@SportsZone__) June 13, 2023

A Tweeted Truth from Salah's Agent
In a fairly categoric twist, Ramy Abbas, Salah's representative, took to Twitter to dispel these rumours, promptly insinuating that Salah's loyalty to Liverpool was far from wavering.
No, he did not. That's the short story.

— Ramy Abbas Issa (@RamyCol) June 15, 2023
Sports Zone's initial report suggested Al-Khelaifi's pursuit of Salah was part of a larger strategy to bolster PSG's attacking force in the transfer window. Amid reported talks with Manuel Ugarte, Sergio Asensio, and Manchester City's Bernardo Silva, it seemed Salah was next on the Parisian wish-list.
PSG's Wishful Thinking?
Subsequent to the World Cup in Qatar, rumours of frequent interactions between Salah and Al-Khelaifi started to circulate. Al-Khelaifi was said to view Salah as a potential replacement for Lionel Messi, soon to join Inter Miami. But were these whispers grounded in reality or mere speculations?
Allegedly, Salah's response to Al-Khelaifi's advances wasn't as encouraging as PSG might have hoped. Sports Zone suggested that while Salah didn't dismiss Al-Khelaifi outright, he didn't express any solid interest in the Parisian prospect either.
In light of Ramy Abbas' claims, it's becoming increasingly clear: the notion of Salah abandoning the Liverpool red for the glamour of PSG might be nothing more than an unsubstantiated rumour.